#WorldNoTobaccoDay: Say yes to e-cigarettes to reduce cancer risk
#WorldNoTobaccoDay: Say yes to e-cigarettes to reduce cancer risk
May 31, 2018, 01:00 pm
2 min read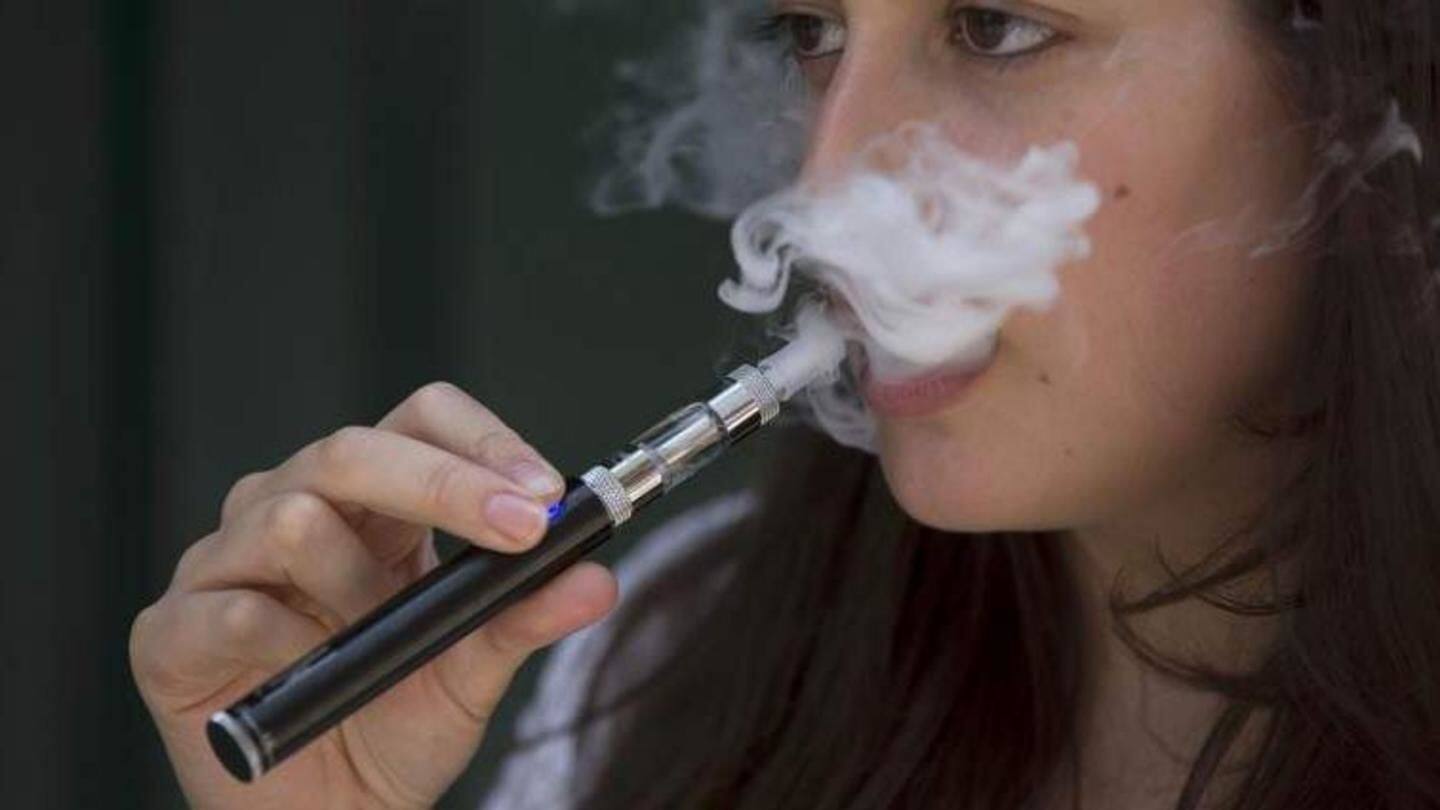 On "World No Tobacco Day", experts suggest e-cigarette is the less harmful option for smokers to reduce the health burden of smoking significantly. "Cancer is caused by carcinogenic elements generated from burning of organic leafy elements at 700-750°C in conventional cigarettes," said senior professor RN Sharan of North-Eastern Hill University (Shillong). "In e-cigarettes, there is huge reduction of such elements by 90-92%," Sharan added.
Government should make a policy to switch to e-cigarettes
In e-cigarettes, pure liquid nicotine is heated to a temperature of 80-120°C through a battery-run device, producing very tiny water droplets. Also, nicotine is only an addictive material and is not a cause for cancer, Sharan added. Sharan, who has been researching on cancer for many years, said the government should make a policy to give an option to smokers to switch to e-cigarettes.
Tobacco burning releases Class-I carcinogens
When tobacco leaves burn at 700-750°C in normal cigarettes, the oxygen is very less and it is a partial combustion. It generates 5,000-6,000 types of chemicals. Many of these are Class-I carcinogens, which are proven cancer-causing agents in humans.
Vaping is 95% less harmful than conventional smoking
John Newton, Director of Public Health England (PHE), the executive agency of the Department of Health and Social Care in the UK, said that e-cigarettes have become the most popular quitting aid for smokers in Great Britain with 3 million regular users. "Vaping is a fraction of the risk of smoking, at least 95% less harmful, and of negligible risk to bystanders," Newton added.
Adopt e-cigarettes as a smoking-cessation option: ACS to doctors
American Cancer Society (ACS) in its latest policy statement on electronic cigarette has recommended with caution to healthcare clinicians that they add e-cigarettes and vaporizers as a smoking-cessation option.