North Korea slams US for 'evil' sanctions push against Pyongyang
North Korea slams US for 'evil' sanctions push against Pyongyang
Written by
Aakanksha Raghuvanshi
Oct 17, 2018, 02:26 pm
4 min read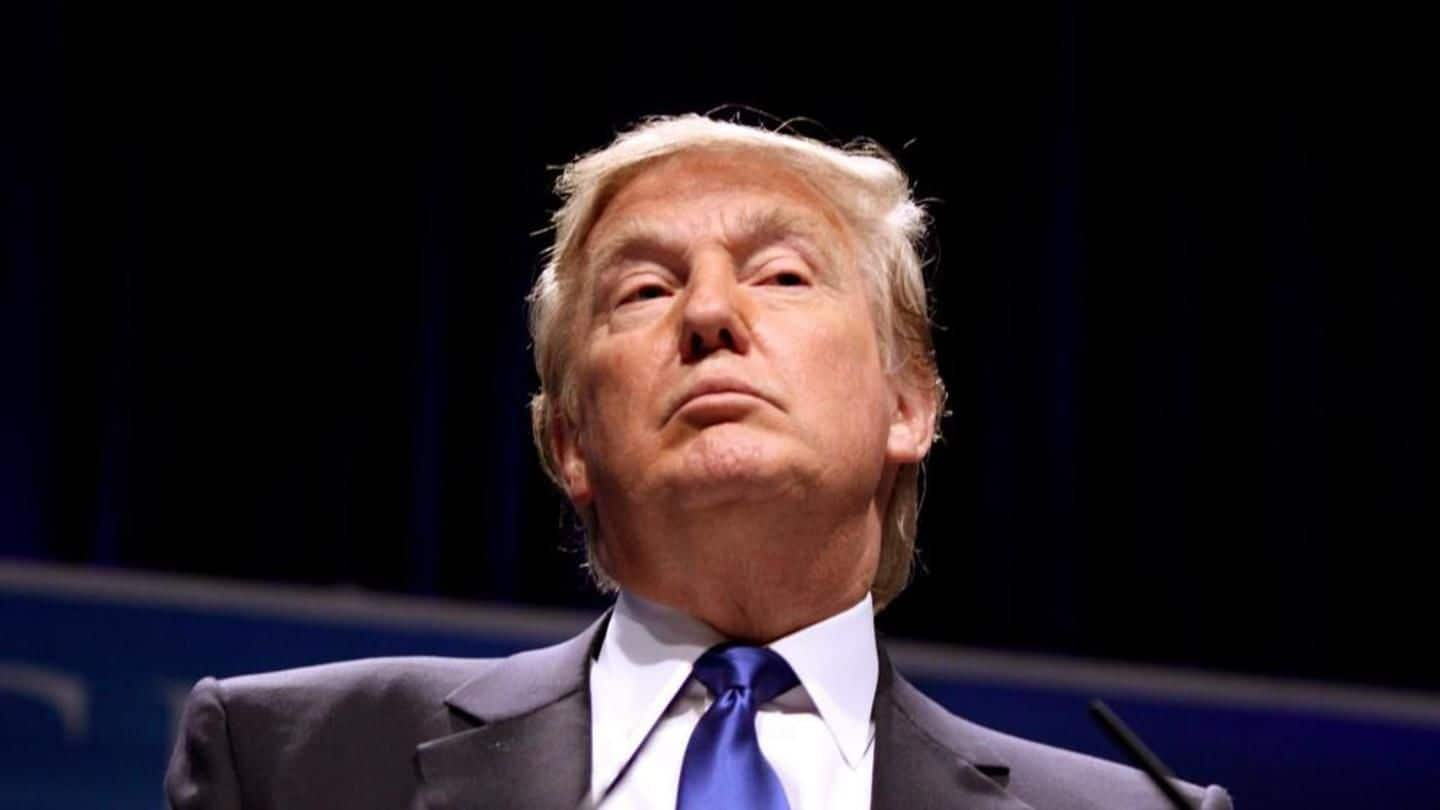 North Korea's state media on Tuesday slammed the United States for an "evil" attempt to maintain sanctions against Pyongyang, accusing President Donald Trump of blocking progress in inter-Korean relations. The declaration threatens to upset the negotiations between Washington and the nuclear-armed North, in which Trump is expected to hold a second summit soon with Pyongyang's leader Kim Jong-un. Here's more.
Even after the denuclearization deal, only little progress seen
At their first meeting in Singapore in June, the United States and North Korea signed a vaguely-worded pledge on denuclearization, but little progress has been made since then with the two sides sparring over the meaning of the text.
Pyongyang's promise to leave existing arsenal seems to be fading
North Korea's capital, Pyongyang, has not made any explicit public promise to give up its existing arsenal but has repeatedly called for UN Security Council sanctions imposed over its weapons programme to be loosened, citing a freeze in its nuclear and missile tests. Although for its part, Washington has been adamant that the measures should be maintained until Pyongyang's complete denuclearization.
US responding to good faith with evil: Korean news agency
Washington was playing a "double game," said North's official KCNA news agency, adding it was "little short of destroying" the rare diplomatic opportunity between the two. "Hostile policy and reciprocity cannot go together," it said, adding negotiations would not move forward "an inch with an obstacle called sanctions". "The US... is responding to good faith with evil," the agency statement said.
KCNA's article titled 'What Do Ill-boding Remarks from US Signify'
Korean Central News Agency said the article, nearly 1,700 words long and titled "What Do Ill-boding Remarks from US Signify" in which the US was slammed, was "made public" by Kim Chol Myong. No further details about its origins or the author's affiliation were given.
Article published after Mike Pompeo's 'productive' talk on denuclearization
No details on the origin of the KCNA article, suggesting that "Kim Chol Myong" is likely to be a pseudonym. But the fact that it was carried by Pyongyang's official news agency indicates that it has the authorities' approval. It was published just days after US Secretary of State Mike Pompeo visited Pyongyang and said he had "productive" talks on denuclearization.
The North described the US as 'gangster-like'
After Pompeo's previous visit in July, the North issued an angrily-worded official Foreign Ministry statement condemning what it called his "unilateral" demands for its disarmament, describing the US as "gangster-like".
North Korea's declaration of criticizing Donald Trump went further
The aggressive action by the North cast doubt on the prospects for progress, even though it proclaimed "good faith in President Trump" and prompted the US leader to cancel a scheduled August trip to Pyongyang before a fresh round of visits and a letter from Kim restarted the process. But Tuesday's declaration went further, implicitly criticizing the US President Donald Trump.
Enraged Koreans over Trump's comment on Seoul
Without naming Trump, KCNA referred to Trump's comments last week that Seoul would not lift its own sanctions against the North without the US's approval. "Even the White House made such threatening words..., enraging not only South Koreans but all other Koreans," KCNA said.
Kim allowed international inspectors to visit a dismantled nuclear site
South Korea's dovish President Moon Jae-in, who has held three meetings with Kim this year, has vowed to honor the UN sanctions but agreed to pursue a handful of joint economic projects with the North. After his visit this month, Pompeo said Kim had agreed to allow international inspectors to visit a nuclear test site that the North dismantled in May.