President Obama awards freedom medal to tearful VP Joe Biden
Last updated on
Jan 13, 2017, 10:52 am
US President Barack Obama awarded the Presidential Medal of Freedom to an emotional and surprised Vice President Joe Biden. The medal of freedom is America's highest civilian honour. The move comes as Obama and Biden prepare to leave office before President-elect Donald Trump's inauguration on January 20.
Obama jokes about bromance with Biden
"This also gives the internet one last chance to… Talk about our bromance," President Obama joked while paying tribute to Biden before awarding him the Presidential Medal of Freedom.
Obama says his "brother" Biden "best possible choice" for VP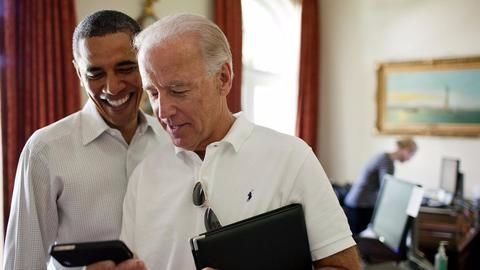 The decision to pick Biden as vice president "was the best possible choice, not just for me but for the American people," Obama said. He praised Biden's career as a senator and member of high-profile government bodies and his initiatives against cancer and child abuse. "Joe's candid honest council has made me a better president and a better commander in chief," he added.
Biden had "no inkling" that he was receiving medal
A visibly emotional Biden said he had "no inkling" that Obama would be awarding him the. Biden said he and his wife thought they were going to meet Obama, first lady Michelle Obama and senior staff to "to toast one another" about their 8-year-long administration. Biden said, "Mr President, I'm indebted to you. I'm indebted to your friendship. I'm indebted to your family."
Biden pays tribute to Obama
"I just hope that the asterisk in history that is attached to my name when they talked about this presidency is that I can say I was … part of the journey of a remarkable man who did remarkable things for this country," Biden said.