PM should pay fine for regularizing Bani Gala property: Pak-SC
PM should pay fine for regularizing Bani Gala property: Pak-SC
Oct 02, 2018, 11:52 am
3 min read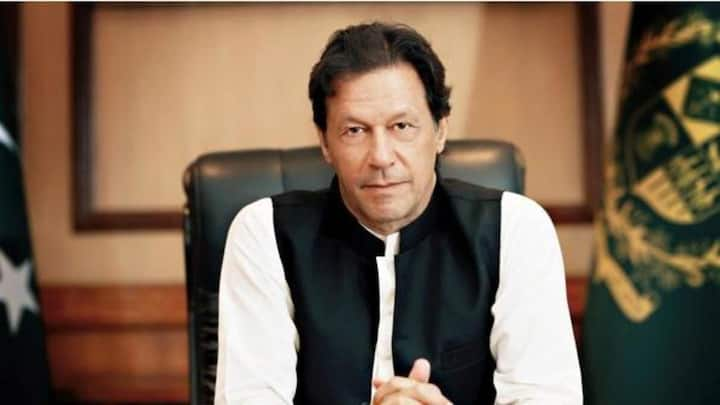 Pakistan's Prime Minister Imran Khan should be the first to pay a penalty to get his posh Bani Gala property in Islamabad regularized, Chief Justice of Pakistan Justice Saqib Nisar said yesterday. A three-member bench of the Supreme Court headed by Justice Nisar heard a case regarding encroachments in Bani Gala, a residential area located in Islamabad at the Eastern bank of Rawal Lake.
Khan brought up issue of unchecked construction in Bani Gala
Khan had sought the court's attention towards the large-scale encroachment, unchecked and unplanned construction in Bani Gala, massive denuding due to massive tree felling, and pollution of the Rawal Lake due to sewage. The apex court observed that it is the job of the Pakistan Tehreek-e-Insaf-led (PTI) government of Khan to regularize all properties located in the Bani Gala area, including his private residence.
Nisar says Khan has to initiate the process of regularization
Recalling that it was Khan himself who had approached the apex court, Nisar said the Prime Minister would have to initiate the process of regularization of the area by paying the required fine. "Imran Khan should submit fees towards regularization before anyone else," he directed.
Nisar says pollution, security also impacting Bani Gala
During the hearing, the additional attorney-general presented a report prepared by the Survey of Pakistan regarding illegal constructions in Bani Gala. He said that the reports prepared by the Capital Development Authority and the federal ombudsman are similar to the report of Survey of Pakistan. Nisar wondered how encroachments could be removed as, besides illegal constructions, security and pollution are also impacting the area.
Nisar asks the new govt what measures are being taken
The Chief Justice turned towards Prime Minister Khan's counsel Babar Awan and asked, "You are part of the government, tell us what measures are being taken to regularize properties." In response, Awan said, "The Cabinet is taking up this matter."
Court orders demolition of unauthorized constructions around Korang riverbed
The top court ordered authorities to demolish all unauthorized constructions around Korang riverbed (which forms Rawal Lake) as per the Survey of Pakistan report. Nisar observed that while the constructions outside the limits of Korang riverbed couldn't be razed, those within its perimeters are "not acceptable in any condition". He directed the federal government to regularize all constructions in the area, including its own.
Next hearing will be on October 12
The top court of Pakistan also ordered the new government led by the cricketer-turned-politician, Imran Khan, to pay its own penalties, and collect those due to be paid by citizens. The hearing of the case was adjourned until October 12 this year.