Pakistan: Hafiz Saeed's Jamaat-ud-Dawah to contest elections on AAT platform
Pakistan: Hafiz Saeed's Jamaat-ud-Dawah to contest elections on AAT platform
Written by
Ramya Patelkhana
Jun 02, 2018, 09:07 pm
3 min read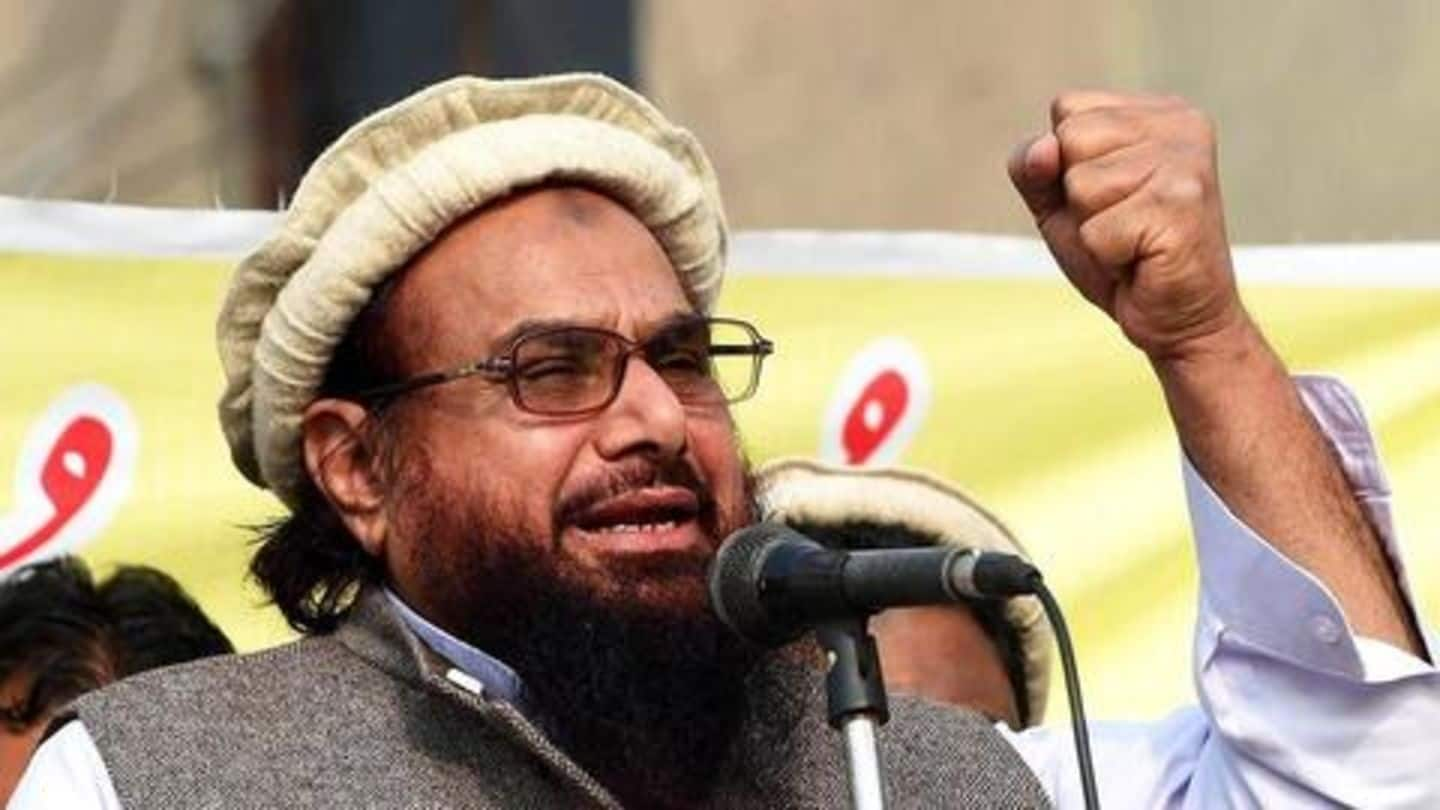 Mumbai terror attack mastermind Hafiz Saeed's Jamaat-ud-Dawah group will contest the July 25 Pakistan General Elections on the Allaha-u-Akbar Tehreek (AAT) platform as the group's Milli Muslim League isn't a registered political party. A Lashkar-e-Taiba front, JuD, launched Milli Muslim League but it has not been yet registered by Election Commission of Pakistan (ECP). So, JuD decided to contest on AAT's platform. Here's more.
Allaha-u-Akbar Tehreek, a political entity registered in the ECP
"It (AAT) was a kind of dormant party registered by a citizen, Ehsan. There are several such parties registered with the ECP and such an arrangement is made ahead of the general elections if any mainstream party or organization faces any issue or complication," a JuD member said. He added Milli Muslim League didn't get registered with ECP, so JuD opted for AAT's platform.
JuD/MML candidates will contest on the 'chair' symbol: JuD member
Milli Muslim League (MML) President Saifullah Khalid will make a formal announcement regarding its political arrangement, the JuD member said. AAT's election symbol is "chair". "Now, the JuD/MML candidates will contest on the 'chair' symbol across the country," he added.
JuD chief Hafiz Saeed to contest elections independently
The JuD member said the MML has hardly any chance to get registered with ECP as it already announced the election schedule and issued election symbols. It had no other option but to contest on any dormant entity like AAT or support Mutahidda Majlis Amal (MMA), an alliance of mainstream religious parties of the country. However, Saeed chose to contest independently, he said.
MML confirms contesting July 25 election on 'chair' symbol
"We will play a role in the victory of those contesting on the symbol of 'chair'. To save Pakistan, patriotic people should be supported in the elections," MML President Saifullah Khalid said. Khalid said the MML had been denied registration in the ECP for the last 11 months, adding, "Meanwhile, we will continue fighting our case (registration of MML) in the court and ECP."
MML files petition against ECP in IHC
MML President Khalid said over 350 political parties were registered with the ECP but there are objections regarding the MML. The MML has filed a contempt of court petition in the Islamabad High Court (IHC) against the ECP for using delaying tactics regarding its enlisting as a political party as per law. June 11 is fixed for the case hearing in the IHC.
IHC directs ECP to pass a speaking order
The IHC in March had set aside the ECP order declining registration of the MML. Justice Aamer Farooq of the IHC bench had referred the matter to the ECP, directing the electoral body to pass a speaking order. MML had challenged the October 11 order of the ECP declining registration to MML as a political party allegedly on the behest of the Interior Ministry.
MML is an offshoot of Saeed's JuD: Interior Ministry
Pakistani Interior Ministry opposed MML's registration as a political party arguing it's an offshoot of Jamaat-ud-Dawa of Hafiz Saeed banned under a UN resolution. JuD formed MML at the time when Saeed was detained in Lahore. JuD was declared as a foreign terrorist organization by the US in Jun'14. Saeed carries a $10mn American bounty on his head for his role in terror activities