Rohingya crisis: India refuses to endorse international declaration against Myanmar
Rohingya crisis: India refuses to endorse international declaration against Myanmar
Sep 08, 2017, 11:49 am
2 min read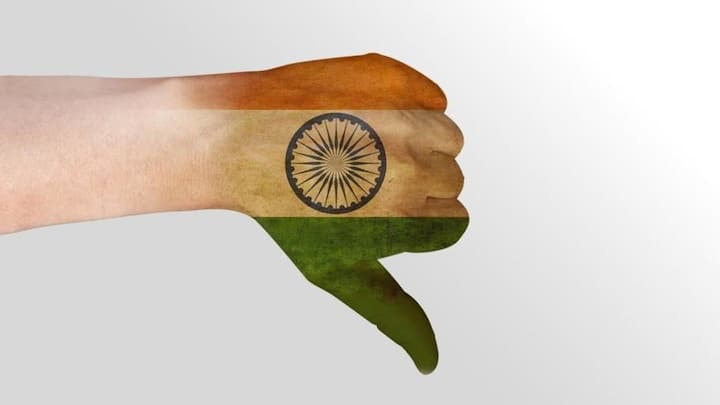 Standing with Myanmar on the Rohingya crisis, India refused to sign the Bali Declaration on meeting Sustainable Development Goals (SDGs), in Indonesia. India was protesting a specific reference to violence in Myanmar's Rakhine state, which it termed "inappropriate and not consensus-based." India's decision comes amid increasing international pressure on the Myanmar government to address the crisis. Here's more about it.
Modi appears to toe Myanmar govt. stance on Rohingya violence
On September 6, during his meeting with Myanmar leader Aung San Suu Kyi while in Naypyidaw, PM Modi appeared to echo Myanmar's stance on the Rohingya crisis. "We share your concerns about extremist violence in Rakhine state and the violence against security forces and also how innocent lives have been affected," Modi said. He called for a solution that respects Myanmar's unity.
Myanmar's crackdown on Rohingya Extremism triggers an exodus
Rohingyas, a Bengali-speaking ethnic Muslim group, mostly reside in the Rakhine state bordering Bangladesh. Myanmar views them as illegal Bangladeshi immigrants and doesn't officially recognize them as its citizens. The country's ongoing military crackdown against Rohingya extremist groups such as the Arakan Rohingya Salvation Army has left at least 400 of them dead. 1,25,000 Rohingyas are further believed to have been driven to Bangladesh.
What part of the declaration did India object to?
India objected to the part calling on parties "to contribute to restoring stability and security, exercise maximum self-restraint from using violent means, respect the human rights of all people in Rakhine State regardless of their faith and ethnicity, and guarantee safe access for humanitarian assistance."
What were India's objections?
The Indian delegation argued that the Bali Declaration was not in line with the agreed global principles of sustainable development. According to India, the forum was convened to arrive at a consensus on implementing Sustainable Development Goals. The Myanmar-specific reference was unjustified, as it dilutes the objective of the forum to collaborate and focus efforts towards realizing SDGs by 2030, India further argued.