Prince Harry, Meghan give up royal titles; what happens now?
Prince Harry, Meghan give up royal titles; what happens now?
Written by
Siddhant Pandey
Jan 19, 2020, 02:52 pm
3 min read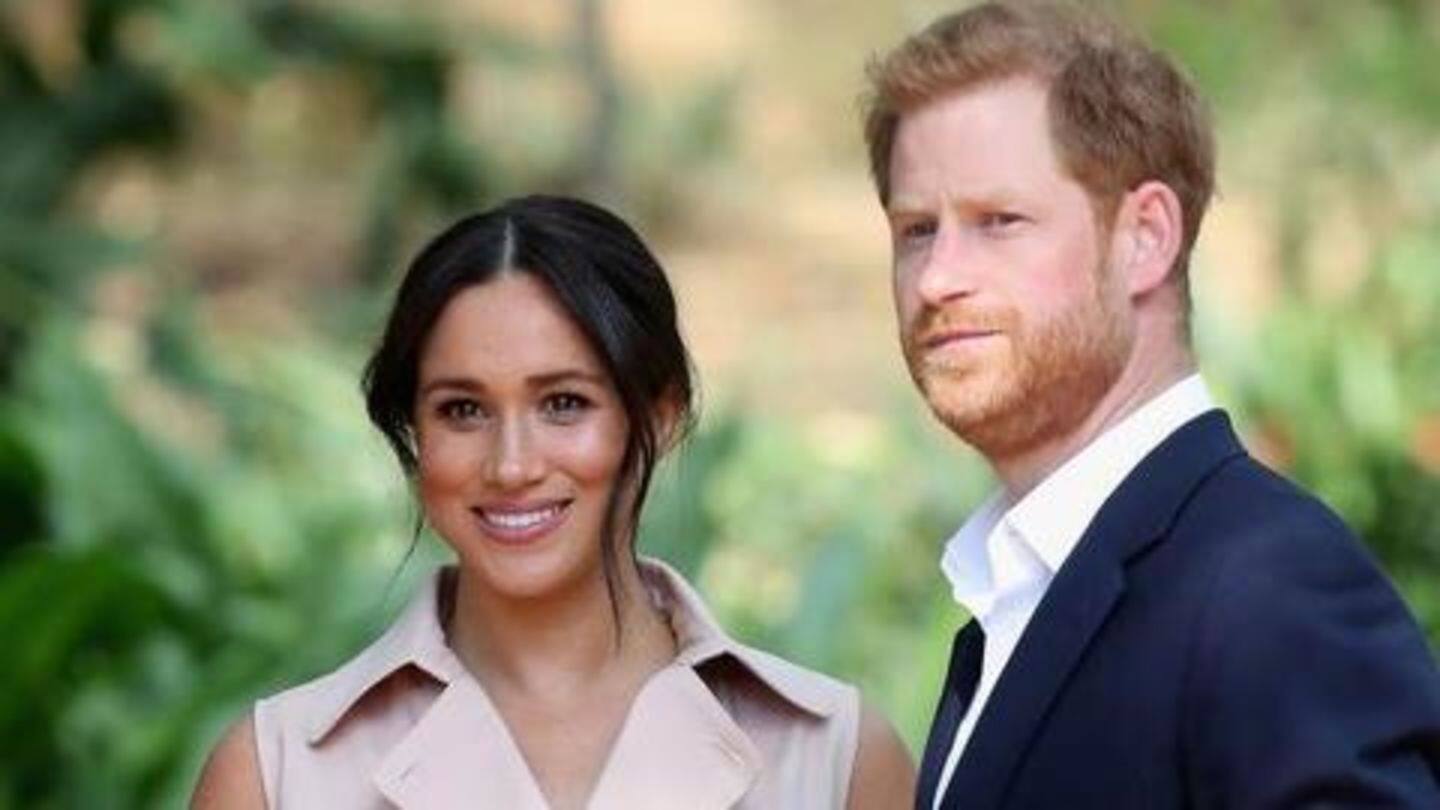 Prince Harry and his wife Meghan have relinquished their 'His Royal Highness' and 'Her Royal Highness' titles after working out an unusual deal with the Royal Family of the United Kingdom. The Duke of Duchess of Sussex will also repay taxpayers' money spent on Frogmore Cottage, their official residence which they will continue to retain. Here's what else will change for Harry and Meghan.
Harry, Meghan negotiated terms of exit with Royal Family recently
The Duke of Duchess of Sussex had announced their exit from the Royal Family ten days ago. Reportedly, the announcement had caught the family off-guard and on Monday the family sat down to negotiate the terms of the Sussexes' exit. According to The New York Times, the meeting was held on the Queen's instruction at her private residence in Sandringham.
What's going to change for the Duke and Duchess?
The Buckingham Palace said that the Sussexes will step back from royal duties "including official military appointments" and will no longer receive public funds for the same. The two will also no longer represent Queen Elizabeth II, however, "continue to uphold the values of Her Majesty" and maintain their private patronages and associations. They will no longer be "working members of the Royal Family."
Sussexes to repay £2.4m taxpayer money spent on Frogmore Cottage
Although the two will relinquish their HRH titles, NYT reported that they will retain other royal titles: the 'Duke and Duchess of Sussex'. They will reportedly carry out "limited duties" on the Queen's behalf. When in Britain, they will also continue to live at Frogmore Cottage, however, they will repay the £2.4 million (Rs. 22cr) of taxpayer money they used to refurbish the establishment.
Buckingham Palace yet to offer clarification on other subjects
The Palace, however, declined to comment on whether the Sussexes will continue to receive publicly-funded security. Although the two are allowed to earn money in the private sector, it remains unclear how the Palace would monitor their private-sector activities. Prince Charles—Harry's father—will also continue to support them financially, however, it's unclear if the funds will be drawn from the Duchy of Cornwall, as before.
Harry, Meghan to update their new roles 'in due course'
Harry will also remain a Prince and will continue to be sixth-in-line to the throne, NYT reported. However, the Sussexes said that information on their roles and works will be updated on their new website—sussexroyal.com—in due course. The new model is effective from Spring 2020.
'Pleased that we found constructive way forward'
Queen Elizabeth II said, "I am pleased that together we have found a constructive and supportive way forward for my grandson (Archie) and his family." She said, "It is my whole family's hope that today's agreement allows them to start building a happy and peaceful new life." She also thanked the Sussexes for their dedicated work, particularly Meghan for blending into the family.
Why are Harry and Meghan leaving the family?
The Queen's statement mentioned, "I recognize the challenges they have experienced as a result of intense scrutiny over the last two years and support their wish for a more independent life." The Queen is perhaps referring to the media scrutiny focused on Harry and Meghan since their 2018 wedding. There were even reports of a rift between Prince Harry and brother Prince William.