Putin orders Russia's nuclear deterrence forces be put on high-alert
Putin orders Russia's nuclear deterrence forces be put on high-alert
Written by
Ramya Patelkhana
Edited by
Abhishek Sharma
Feb 27, 2022, 08:57 pm
3 min read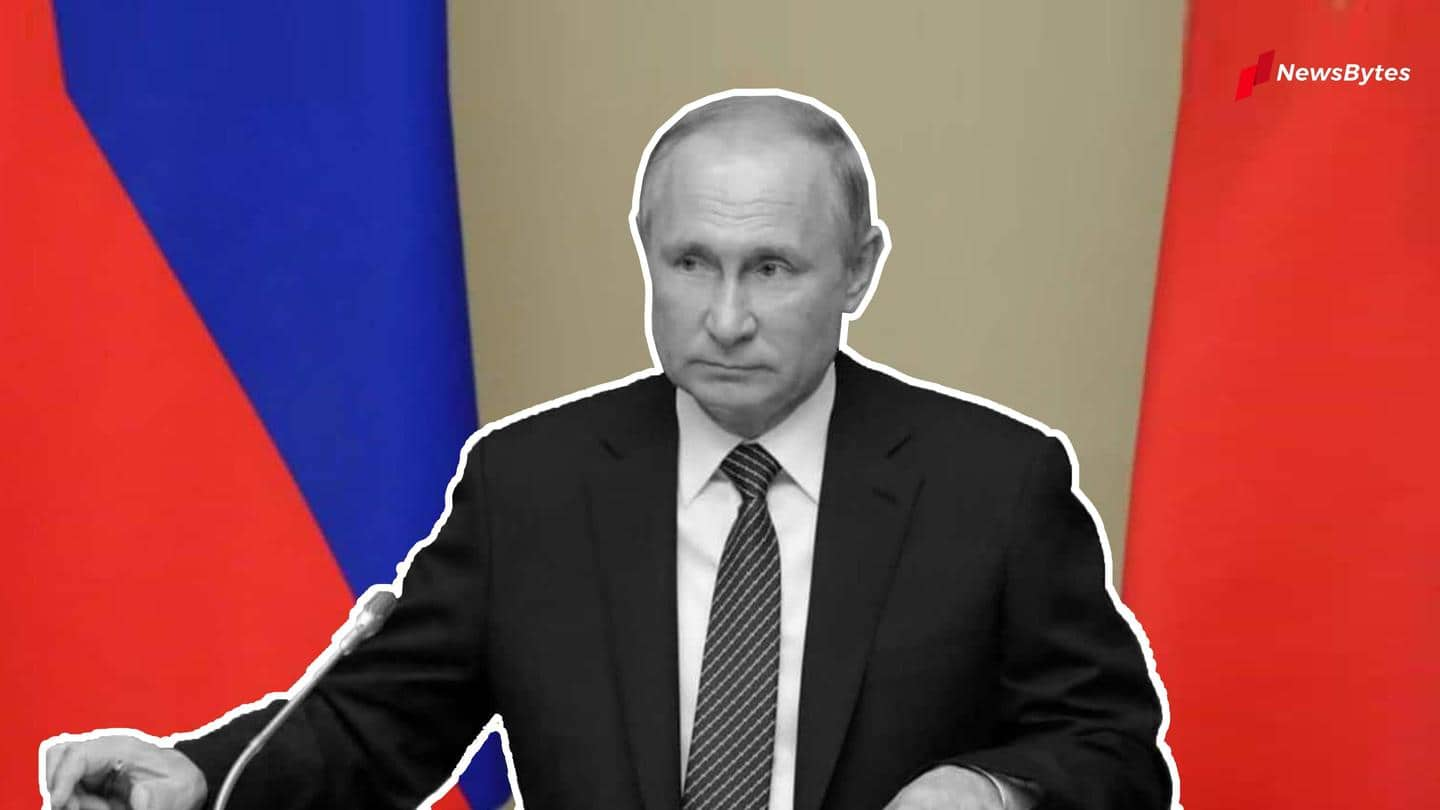 As Russia's attack on neighbor Ukraine entered the fourth day on Sunday, its President Vladimir Putin has instructed his defense minister and military chiefs to put the country's nuclear "deterrence forces" on a high alert. His orders came in response to the aggressive statements made by NATO members and economic sanctions against Moscow after it launched a large-scale invasion of Ukraine on Thursday.
Western countries taking unfriendly actions against Russia: Putin
"I order the Minister of Defense and the chief of the general staff to transfer the deterrence forces of the Russian army to a special mode of combat duty," Putin said during a televised address, reported The Guardian. "Western countries aren't only taking unfriendly actions...in the economic sphere, but top officials from leading NATO members made aggressive statements regarding our country," he added.
Russia had earlier warned West of 'consequences'
Notably, Putin had earlier warned the Western countries not to interfere in his invasion of Ukraine, saying that it may lead to "consequences they have never seen." Russia has already positioned advanced weaponry, including anti-air missiles, in Belarus and deployed its fleet in the Black Sea to prevent Western forces from intervening in the matter.
UN nuclear watchdog to hold meeting on Ukraine
Meanwhile, the International Atomic Energy Agency (IAEA), the UN nuclear watchdog, announced it will hold an emergency meeting on the Ukraine crisis on Wednesday. It may be noted that Ukraine has four operational nuclear power plants and various waste facilities, including Chernobyl. As per a Reuters report, the agenda of the meeting is: "The safety, security and safeguards implications of the situation in Ukraine."
Ukraine ready for talks at border with Belarus
In another significant development, Ukraine has said that it will hold talks with Russia at its border with Belarus near the Chernobyl exclusion zone, news agency AFP reported. The announcement came after Ukraine's President Volodymyr Zelenskyy held a telephonic conversation with Belarusian President Alexander Lukashenko. Zelenskyy had earlier rejected Russia's offer to hold peace talks inside Belarus, a close ally of Moscow.
Russia earlier offered to hold peace talks in Belarus
Earlier in the day, Russia had said that its delegation has arrived in the Belarusian city of Gomel for talks with Ukraine. However, the offer was rejected by Ukraine, saying that talks can only happen in countries that are not showing aggression toward the country. "Any other city in a country from whose territory missiles do not fly would suit us," Zelenskyy said.
Ukraine regains control over Kharkiv
Meanwhile, Ukrainian forces have secured full control of Kharkiv, the country's second-largest city, regional governor Oleh Sinegubov wrote on Facebook. Earlier, Russian troops had entered the city, with fighting breaking out in the streets. "Control over Kharkiv is completely ours! The armed forces, the police, and the defense forces are working, and the city is being completely cleansed of the enemy," Sinegubov said.