Tree Conservation- Delhi's special ambulance for sick trees, and more
Tree Conservation- Delhi's special ambulance for sick trees, and more
May 24, 2017, 07:00 am
3 min read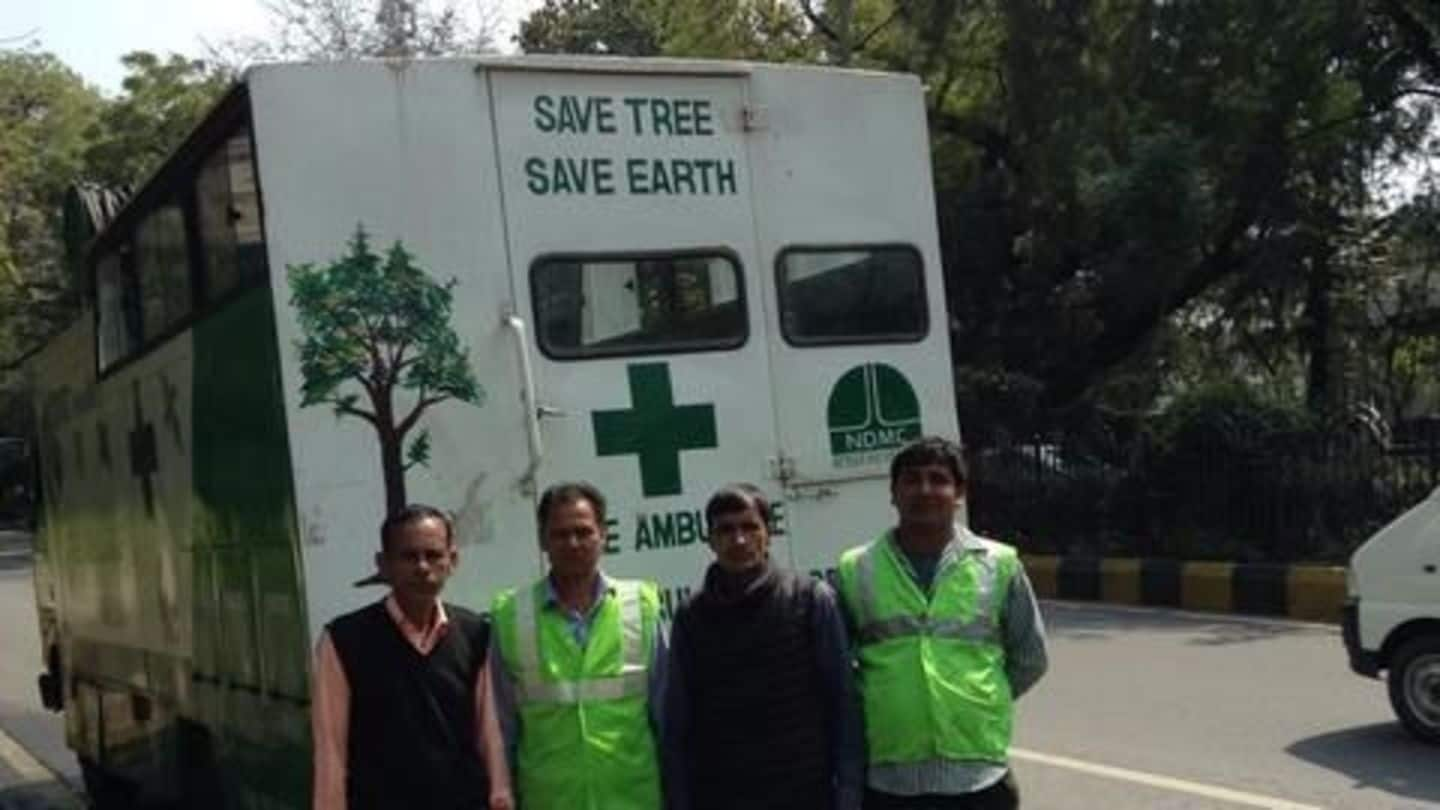 Delhi got its 'tree ambulance' in 2010, after the previous year's monsoon left about a 100 trees uprooted in the area maintained by the New Delhi Municipal Corporation. The customized vehicle carries pesticides, fungicides, ladders and more, and is operated by four persons. People can call them to report trees in distress; the ambulance anyway keeps an eye out for sick trees.
The battle against the global 'tree crisis'
Mother Nature is facing an unprecedented crisis: several species have become extinct recently, and the green cover is reducing drastically. At such a time, some have vowed to do their best to save the tree population left. Eg. In Delhi, there are ambulances for "sick" trees. Meanwhile, trees in Melbourne got their own email IDs for people to flag those in need of looking-after.
Melbourne gave its trees their own email IDs
Few years back, Melbourne gave its 77,000 trees their own email IDs so people could report about those in need of care. "Many trees were in a severe state of decline and we were staring down the barrel of losing up to 50% of our beautiful tree population," said councillor Arron Wood. In two years, 3,000 mails were sent to individual trees.
However, the plan kind of backfired
However, people from all over the world soon started sending personal messages to the IDs, mostly confessions of love. "Dear Green Leaf Elm, I hope you like living at St. Mary's…," went one; another asked, "Hi Tree, Are you worried about being affected by the Greek debt crisis?" Mr. Woods said though the mails were amusing, the team responded only to authentic ones.
Karnataka citizens collected Rs. 3L through crowdfunding to save trees
That hasn't deterred tree-lovers though. Recently, residents of Sarjapur in Karnataka pooled in to save four trees from felling for road widening; in two weeks, they collected Rs. 3 lakh through crowdfunding. They then hired a tree translocation firm from Chennai, which helped them move a neem tree and three peepal trees to their new homes. The operation was over within two days.
Anil Dave wanted people to plant trees in his memory
Former Minister of State for Environment, Forest and Climate Change Anil Madhav Dave, who died on May 18, has written in a document titled "My Wish and My Will" that people wishing to honor him should plant trees and look after them.
Elsewhere, people are stripping for trees
Environmental artist Jack Gescheidt documented his 12-year TreeSpirit Project with a coffee table book called "We are Trees" - a collection of 120 photos of 1,000 naked tree lovers expressing their love for the green population. Photos show people from across America intertwined with branches or roots, lazing on beds of leaves, or simply hugging the trees.
Face it- an alarming crisis is right here
The crisis is here, and how: a 600-year-old tree in the US, which hosted General George Washington and Reverend George Whitefield, was recently removed after being declared dead. Meanwhile, American trees have been shifting westwards: trees in older locations have been dying, and new ones are expanding elsewhere. Scientists attributed it to climate change. We have to accept responsibility to protect the dwindling population.