Imposing quantity of uranium recovered in Moldova
Last updated on
Jun 26, 2016, 11:10 am
Security forces in the Eastern Europe nation, Moldova, have recovered uranium in an 'imposing' quantity from a smuggling gang that is involved in an underground trade of radioactive substances. The Moldovan Intelligence and Security Service stated that the smuggling ring was seeking $210,000 for the uranium that was recovered by the police during arrests. Officials found that all the gang members were Moldovan citizens.
Smuggling of radioactive substances in India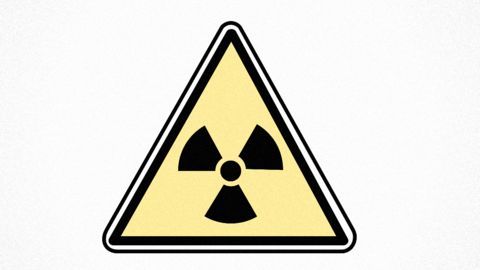 In Feb'08, a group of five Nepalis and one Indian was arrested when they tried to sell four kilograms of low-quality uranium near Nepal's border. In Sep'08, five people from Meghalaya were arrested on charges of smuggling uranium. In Mar'16, Intelligence Bureau, Department of Atomic Energy, and Anti-Terrorism Squad busted a smuggling ring that involved exports of beryllium, an atomic mineral ore to China.
The biggest uranium smuggling case in Moldova
The most serious case of uranium smuggling was the case of Alexander Agheenco, a middle-man working for a Russian, and his gang. Agheenco had reportedly tried to sell off bomb-grade uranium 235 to a Sudanese buyer, along with designs of the weapon but managed to get away. The gang of four Moldovans, a Transnistrian, and a Russian had sought £18 million for the uranium.
Attempt to supply cesium to ISIL
In Feb'15, the FBI and Moldovan Police thwarted an attempt to sell cesium to Islamic State in Iraq and Levant (ISIL) and other Islamist terror groups. The seller had sought £1.8 million for enough amount of highly radioactive cesium to contaminate city streets with a bomb. Only a single cesium vial, of a less radioactive form than the smugglers had promised to provide, was recovered.
Weapons-grade uranium in Russia
In 2006, a Russian citizen, who belonged to the country's North Ossetia region was sentenced to spend eight and a half years in prison reportedly for the attempted sale of weapons-grade uranium for millions of dollars to radical Islamist agents.
Authorities to find the origins if uranium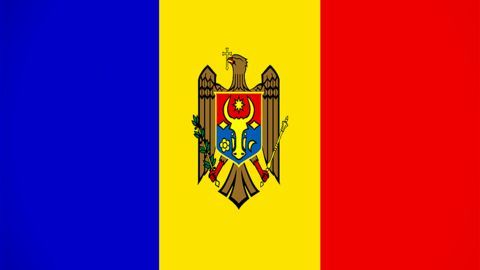 The Moldovan authorities said that they are currently attempting to find the origins of the uranium. The officials, however, didn't reveal the exact amount of the radioactive substance recovered. The recovery is the latest in a series of uranium smuggling incidents in Moldova, which became the center for underground trade in substances believed to be taken from Cold War-era stockpiles across the former USSR.
Other similar smuggling cases
Other similar cases of uranium smuggling in Moldova include the recovery of £7.4m-worth 1.8kg of highly radioactive uranium-238 in Aug'15; the sale of £9,800-worth unenriched uranium in 2014 and the thwarted sale of a sawn -off piece of a depleted uranium cylinder in 2010.
Nuclear substances smuggled in Georgia
In the Eurasian country of Georgia, two Armenians who were trying to cross the Sadakhlo border, between Georgia and Armenia, were detained for smuggling uranium in Aug'14. In Jan'16, Georgian authorities arrested three smugglers for selling cesium-137. On 19 Apr'16, six citizens were detained for the attempted sale of $200m-worth uranium-238; five Georgians who tried to sell $3m-worth uranium were held ten days later.
ISIL's intention to acquire nuclear substances
In 2014, ISIL had announced its intention to obtain nuclear substances as it rose to prominence. It is believed to have acquired 90 pounds of low-grade uranium from Iraq's Mosul University after taking over the region in 2014. Experts had taken the dangers of terrorists acquiring radioactive substances through black market less seriously as the smugglers may not be able to provide promised quantities.