New fines for house parties as UK toughens COVID-19 lockdown
New fines for house parties as UK toughens COVID-19 lockdown
Written by
Nikita Gupta
(Sourced from PTI)
Jan 22, 2021, 11:37 am
3 min read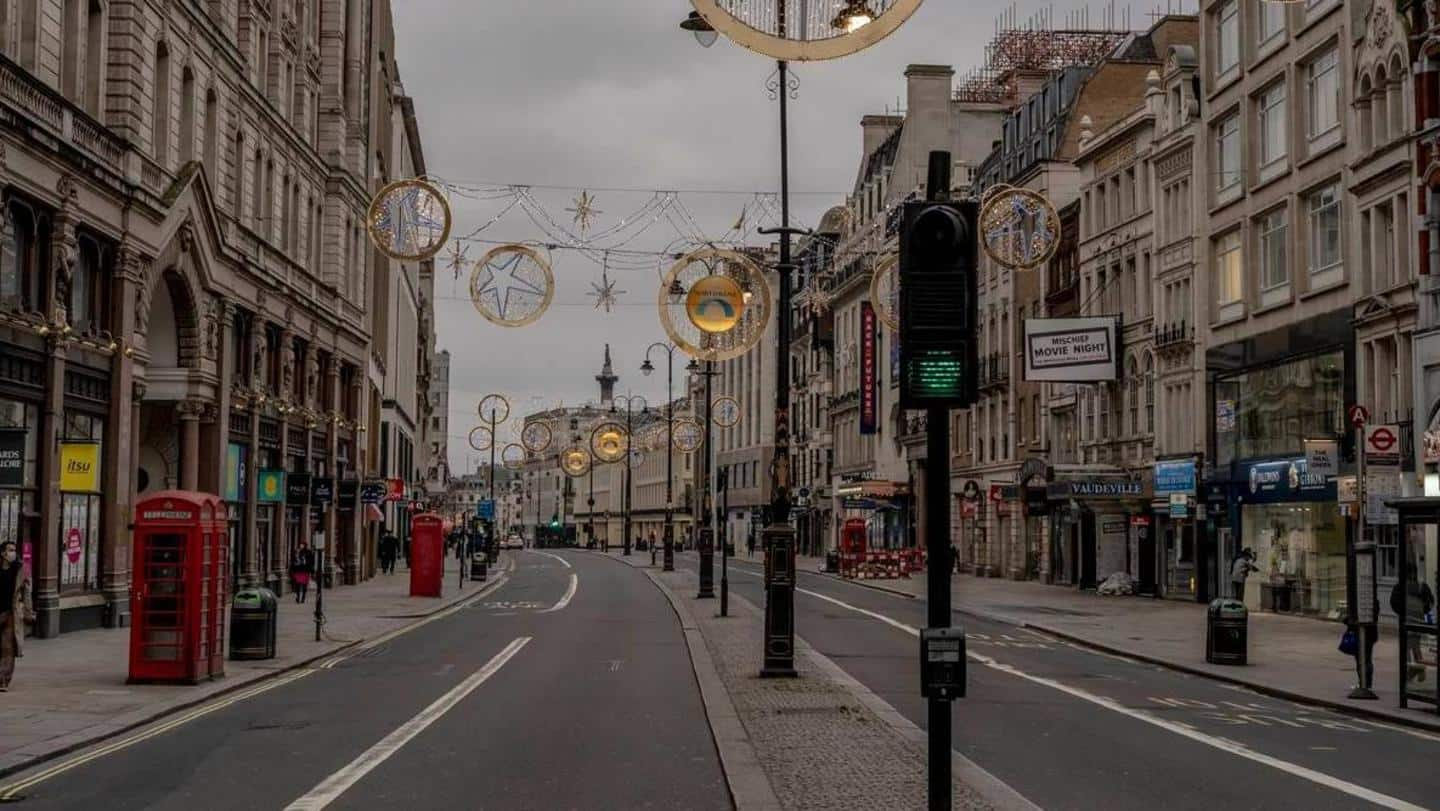 UK Home Secretary Priti Patel on Thursday announced a new £800 fine on anyone attending a house party of 15 people or more as she issued a warning against breaches of stay-at-home coronavirus lockdown. She revealed the daily COVID-19 death toll of 1,290 and said that the UK is not out of the woods yet and therefore it is crucial to maintain social distancing.
Fine may rise up to £6,400 for repeat offenses
The new house party fine will rise up to a maximum level of £6,400 for repeat offenses. "Such irresponsible behavior poses a threat to public health not only to those in attendance but police officers who shut these events down," Patil said. Fines were already in place for large events and demonstrations and the lack of face coverings in enclosed spaces.
Police welcomes the changes in fine policy
Martin Hewitt, chair of the National Police Chiefs Council, welcomed the additional rules as he revealed that police officers have been faced with several such dangerous house parties in the past few days and weeks. "Anyone who organizes and attends gatherings where people are in close contact with each other, in confined spaces, will be given a fixed penalty notice," he said.
Since August 2020, police has issued 250 fines
Hewitt revealed that 250 fixed penalty notices, or fines, of £10,000 have been issued by forces in England to people who have organized large gatherings and caused a breach in lockdown since August 2020.
Some disinformation is being spread about vaccines: Patel
Meanwhile, Patel reinforced her message from earlier this week against disinformation around COVID-19 vaccines to stress that the jabs being administered by the National Health Service (NHS) are safe for everyone and important to save lives. "I want to take this moment and opportunity to counter some of the disinformation about the vaccine, especially any messages targeted at an ethnic minority background," she said.
The vaccine is the best chance to beat the pandemic
"This vaccine is safe for us all. It is safe for you and your family. It is our best chance of beating this virus. So I urge everyone across our wonderfully diverse country when the time comes to keep everyone safe," Patil said.
Vaccines can save your life: Dr. Diwarkar
Patil was joined by Dr. Vin Diwarkar, Regional Director for the London Region for NHS England, who also reiterated the message about the safety of COVID-19 vaccines. "If you're called for the vaccine, come forward. It could save your life," he said. According to the Johns Hopkins University, the coronavirus has claimed 94,759 lives, along with over 3.5 million confirmed infections in the UK.