'Ukrainians aren't naive': Zelenskyy on Russia's pledge to reduce fighting
'Ukrainians aren't naive': Zelenskyy on Russia's pledge to reduce fighting
Written by
Abhishek Sharma
Mar 30, 2022, 11:25 am
3 min read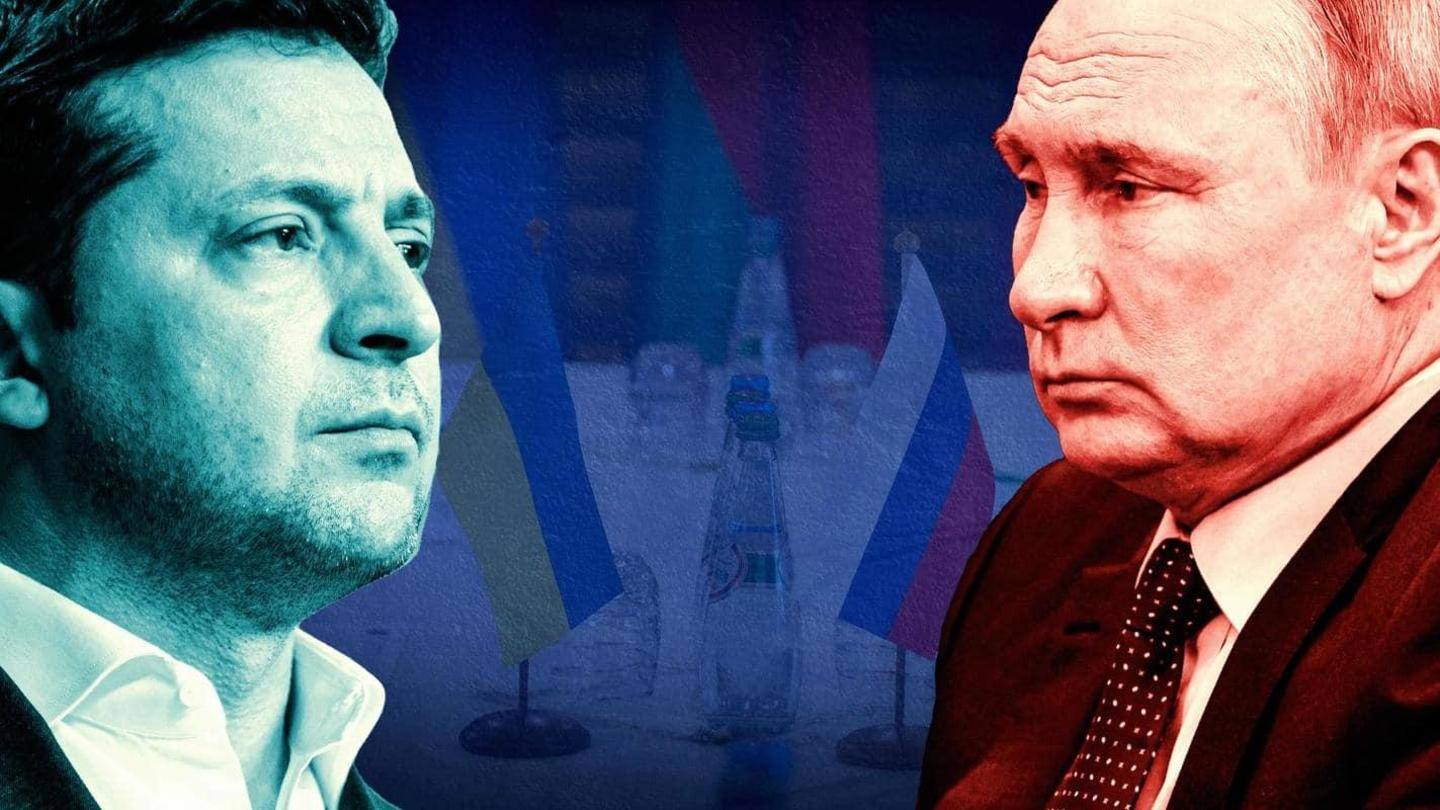 As Russia pledged to reduce fighting around Kyiv and Chernihiv following peace talks on Tuesday, Ukrainian President Volodymyr Zelenskyy reacted with skepticism, saying that Ukrainians are not 'naive'. "Ukrainians have already learned during these 34 days of the invasion, and over the past eight years of the war in Donbass, the only thing they can trust is a concrete result," he said.
Why does this story matter?
It has been over a month since Russia launched a full-scale invasion of Ukraine.
Despite weeks of fighting, Russian forces have failed to capture any major Ukrainian city.
As per experts, Russia's promise to reduce attacks mostly covers areas where it has been losing ground.
Ukrainian forces remain in control of large areas around Kyiv, successfully thwarting Russia's attempts to encircle the capital.
Move aimed at increasing mutual trust: Russia
Russia's Deputy Defense Minister Alexander Fomin claimed the decision was taken to increase trust for further talks. "In order to increase mutual trust and create the necessary conditions for further negotiations and achieving the ultimate goal of agreeing and signing (an) agreement, a decision was made to radically, by a large margin, reduce military activity in the Kyiv and Chernihiv directions," Fomin told reporters.
No mention of other cities
Significantly, Fomin made no mention of other regions that have seen intense fighting, including the port city of Mariupol where thousands of residents are stuck, Sumy and Kharkiv in the east, and Kherson and Mykolaiv in the south. According to media reports, Russian negotiators also clarified that the reduction in military activity did not represent a ceasefire.
Russia's promise aims to mislead: Ukraine
On Russia's pledge to cut down military operations in two cities, the general staff of the Ukrainian armed forces said that the move was "probably a rotation of individual units and aims to mislead."
Ukraine offers to adopt neutral status
During the talks, Ukraine also offered to adopt a neutral status, giving up on its aspirations to join the US-led military alliance NATO in exchange for adequate security guarantees from western nations. Ukrainian negotiators sought a guarantee in terms similar to "Article 5", the collective defense clause of NATO. Having a neutral status means Ukraine will not join military alliances or host military bases.
Negotiators from Russia and Ukraine met face-to-face in Turkey's Istanbul on Tuesday, raising hopes of progress toward ending the conflict that has left thousands dead and millions displaced. The two sides were welcomed by Turkish President Recep Tayyip Erdogan who urged them to "put an end to this tragedy." Notably, several rounds of talks held earlier failed to yield any significant results.