US Navy sailors ranked female crew in secret 'rape lists'
US Navy sailors ranked female crew in secret 'rape lists'
May 20, 2019, 05:25 pm
3 min read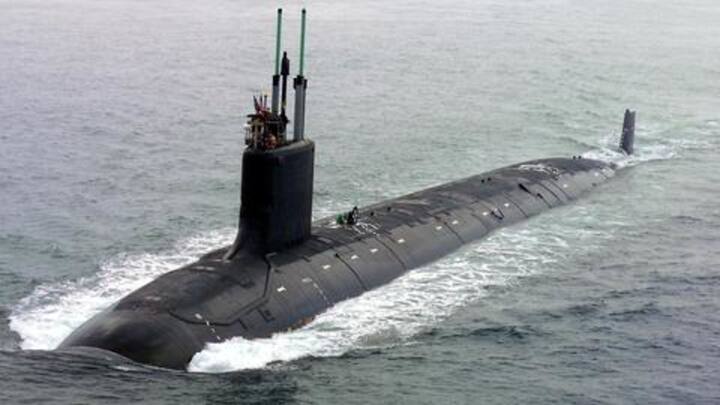 US Navy sailors aboard a submarine created and distributed a disgusting, sexually explicit list, ranking female crew members, an investigative report reveals. Furthermore, when Captain Gregory Kercher was alerted about the two "lewd and sexist" lists back in June last year, he reportedly did not bother to investigate them, according to the 74-page investigative report. Read on to find out more details.
One list ranked women in stars; other had lewd comments
Characterized as "rape lists" by Military.com, which exclusively accessed the report through a Freedom of Information Act request, the two lists rated women crew members, one with Yelp-like star ratings, while the other contained "lewd and sexist comments" beside each woman's name. Reportedly, the lists ranked "females by appearances, characteristics and various sexual acts the creators of the list wish to perform with them."
List raises questions about women's safety on subs
"The list describes aggressive sexual activity, but does not reference non-consensual acts," the investigation report reads. Since its emergence, the report raised several questions about women's safety on-board. A female crew member told Military.com that she began to "question all males on the boat." Another clicked photos and sent them to family members at home, scared that they would be "swept under the rug."
USS Florida second submarine to integrate enlisted women
Back in February 2018, the guided-missile submarine USS Florida, previously an all-male crew, had become the second sub to integrate enlisted women after US Navy lifted the ban on women serving aboard submarines in 2010. There were 32 women on its 173-person crew.
Lists stored on sub's computer network; updated every few weeks
Reportedly, the lists were discovered by one female sailor, who submitted it to a female petty officer. The lists were stored on the submarine's computer network and updated every few weeks, she said. The lists were submitted up the chain of command and reached Kercher after two weeks. However, before reaching Kercher, his seniors already knew about its existence and started a formal investigation.
'Very few knew what limited action was being taken'
Then-commander of Submarine Group 10, Rear Adm. Jeff Jablon, wrote to his superior: "Rumors of a 'rape list' were promulgated throughout the crew, significant numbers of females became concerned for safety, and male members who learned of the list were equally repulsed." "Very few knew what limited action was being taken by the [command]," Jablon stated, adding that the "minimal actions fell far short."
Kercher was fired for 'loss of confidence in his ability'
Following the investigation, Kercher was fired in August after five months of service "due to a loss of confidence in his ability." Additionally, two sailors who displayed inappropriate conduct were discharged and "additional administrative actions were taken" against others for manhandling the incident.
'An isolated incident,' says Vice Adm. Chas Richard
Speaking to Military.com, Vice Adm. Chas Richard, US Submarine Forces commander, said the Florida incident was an isolated event and doesn't reflect the performance and behavior of submariners force-wide. "While I cannot guarantee that an incident such as this will never happen again, I can guarantee that we will continue to enforce our high standards of conduct and character in the Force," he said.
In 2014, female sailors were secretly videotaped while undressing
Back in 2014, female submariners on-board the USS Wyoming nuclear submarine were secretly videotaped while undressing and showering. Seven sailors were charged in connection with the incident for filming and distributing the videos, including one who failed to report them to superiors despite bearing knowledge.