Houston: Sikh police officer shot dead in a cold-blooded way
Houston: Sikh police officer shot dead in a cold-blooded way
Sep 28, 2019, 12:19 pm
2 min read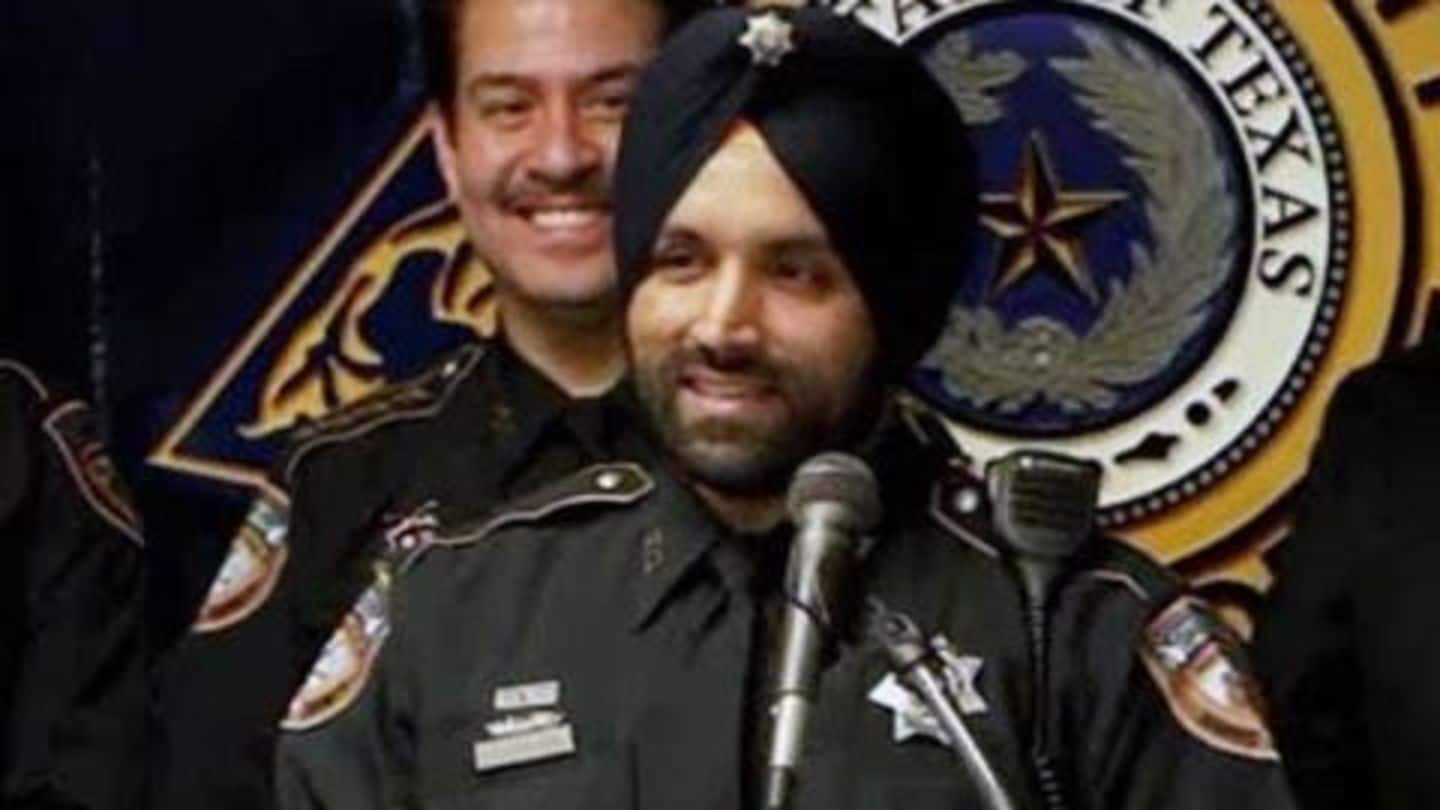 An Indian-American Sikh police officer, Sandeep Singh Dhaliwal died after being shot multiple times in the head from behind, during a traffic stop in Houston, Texas. The assailant was later found and taken into custody. Notably, Dhaliwal was the first Sikh to become a deputy at a Houston-area sheriff's department. He was a trailblazer who paved way for many Sikhs to join the department.
The driver ambushed the officer, shot him in the head
Citing a review of Dhaliwal's dashcam video, the officials said it appeared to be a routine traffic stop, wherein he conversed with the driver for about two minutes before heading back to his patrol vehicle. But within a few seconds, the driver stepped out of the car with a gun and "ambushed" the officer, shooting him in the head. The reason of the attack hasn't been ascertained.
Assailant and co-passenger taken into custody; weapon recovered
Subsequently, an image of the gunman, obtained from the dashcam, was circulated. The assailant was eventually found inside a business center, less than a mile away from the scene of crime. Robert Solis, 47, was taken into custody and charged with capital murder. A weapon believed to be used in the attack was also recovered. A woman co-passenger was also taken into custody.
Dhaliwal was first Sikh deputy at a Houston-area sheriff's department
Dhaliwal, as fondly remembered by his colleagues, was a 10-year veteran, who is survived by his wife and three children. In 2015, he became a trailblazer for his community, when the Harris County Sheriff's Office made an official policy, allowing him to wear his beard and turban on duty. Before becoming a deputy, he was an entrepreneur with a trucking business.
Houston Mayor Sylvester Turner expressed his condolences
Praying and standing with the family and #SikhCommunity of Harris County Sheriff Depty @sandeepdhaliwa who was fatally shot today. He represented the diversity and inclusiveness of our community and everything that is good. Evil you do not win here. st

— Sylvester Turner (@SylvesterTurner) September 27, 2019
"Dhaliwal is known as someone with a giving heart"
"Deputy Dhaliwal is known to everybody as someone with a giving heart. Post (Hurricane) Harvey, when we needed help, he brought an 18-wheeler of people, that came all the way from California to deliver goods to our community," said Sheriff Ed Gonzalez.