The best electric cars money can (or can't) buy today
The best electric cars money can (or can't) buy today
Jul 31, 2019, 05:24 pm
3 min read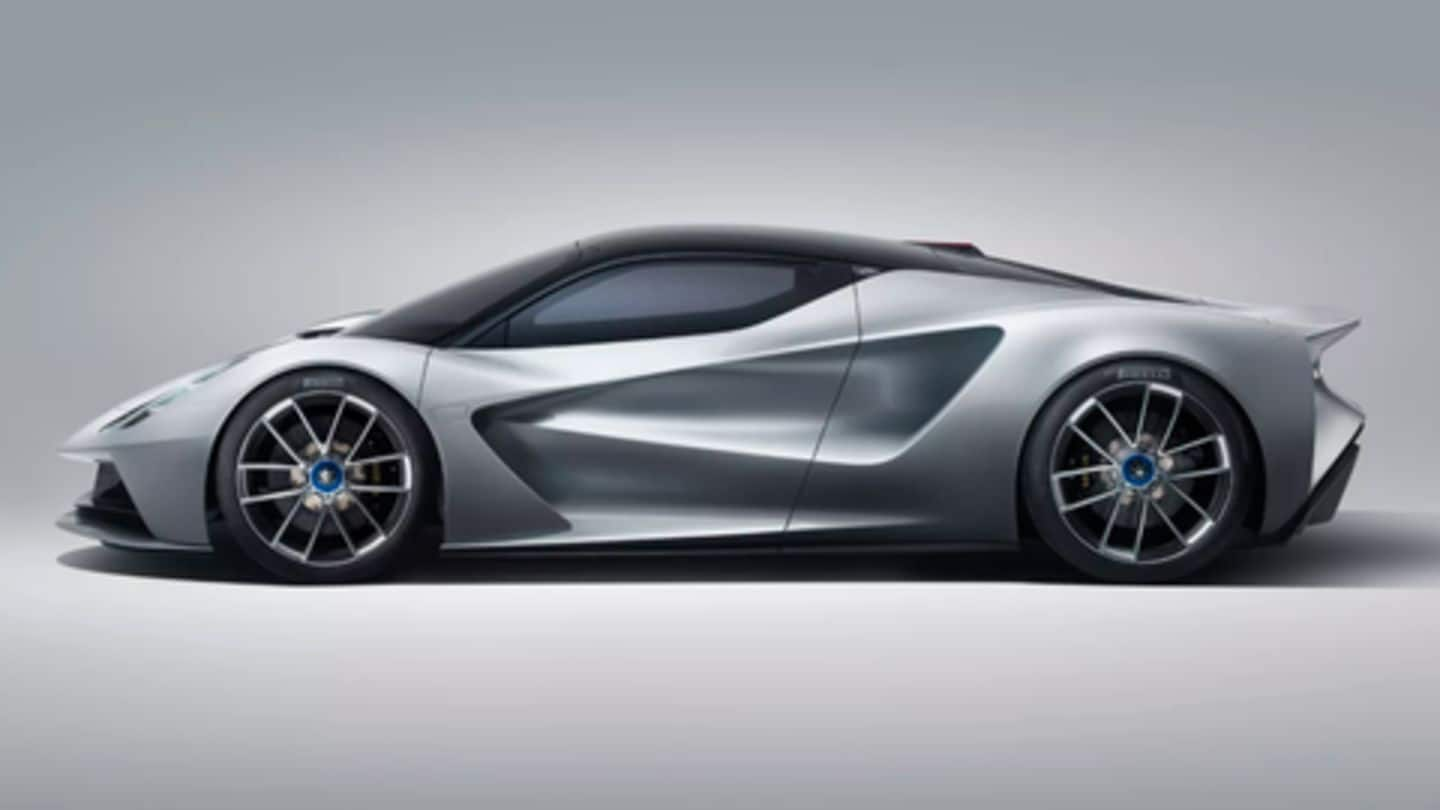 Electric vehicles (EVs) are undoubtedly the future of transportation. Naturally, almost all automakers are working on their own all-electric models that promise greener and cheaper mobility but without compromising on the driving pleasure. Today, we list some of the best electric cars we have seen so far (production models as well as concepts) to peek into the brilliant time that lies ahead.
Lotus Evija: Priced at around $1.86 million
1,972bhp of power; 0-100kmph in under 3 seconds; top speed of 320kmph: These could very well be the specs of a Formula 1 car but they are actually highlights of the all-electric Lotus Evija. Built like a race car with an all carbon fiber body, the Evija offers a range of 354km and can charge (full in 18 minutes) faster than your smartphone.
Tesla Roadster: Priced at around $250,000
Unveiled back in November 2017, the Tesla Roadster is "the quickest car in the world, with record-setting acceleration, range, and performance." The four-seater all-electric model can accelerate from 0-100kmph in just 1.9 seconds. It also offers a top speed of over 400kmph and stunning range of 965km on a single charge. The Tesla Roadster is under production and will be launched in 2020.
Peugeot E-LEGEND CONCEPT: Price unknown but expect thousands of Franklins
The Peugeot E-LEGEND CONCEPT is like an all-electric, self-driven luxurious hotel room on four wheels. Inside the cabin, the steering wheel folds away under the soundbar to reveal a mammoth 49-inch curved screen that can be used to enjoy movies or play video games. The car reaches 0-100kmph in 4 seconds, offers a range of 600km and charges upto 83% in just 25 minutes.
Renault TREZOR Concept: Price? You can't buy romance
Renault's TREZOR Concept is a 2-seater electric coupe that looks like a spacecraft. It features a tubular steel body with honeycomb-like air intakes on the front, all carbon fiber body and windows, laser optic fiber lights, OLED dashboard screen, and no doors. The TREZOR can do 0-100kmph in less than 4 seconds and is based on Formula E derived RESS technology.
RAESR Tachyon Speed: Price? We expect a six digit figure
The Tachyon Speed is a street-legal electric hypercar developed by California-based RAESR. The prototype model features a 1,200+ bhp proprietary electric powertrain, twin double hinged doors, carbon fiber body, and a jet-fighter style canopy (no doors, again). As for numbers, it has a city driving range of around 240km and a top speed of close to 400kmph (like a true hypercar).