Five fastest motorcycles in the world
Five fastest motorcycles in the world
Nov 12, 2019, 05:06 pm
3 min read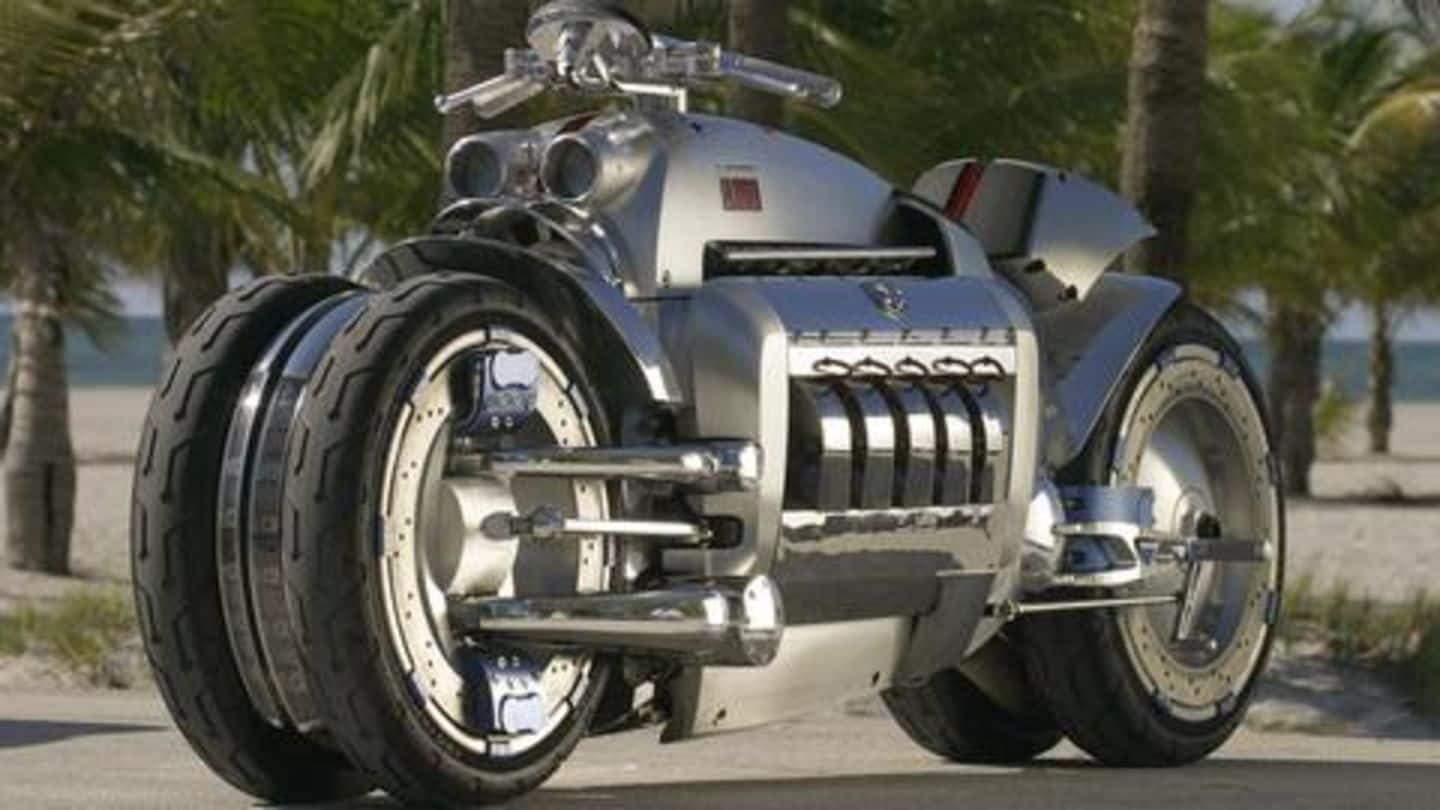 Superbikes are symbols of extreme engineering, brutal engine power and benchmarking performance. They can accelerate from 0-100 kmph in a couple of seconds, breach lap records, and some can even beat multi-million dollar hypercars on the drag strip. Today, we look at some of these top-ranked most powerful motorcycles (production and track-only models) that money can or can't buy today. Here's our list.
Suzuki Hayabusa: Priced at around Rs. 14 lakh
Powered by a 1,340cc, liquid-cooled in-line four-cylinder engine, the Suzuki Hayabusa offers a 197bhp of maximum power and 155Nm of peak torque. And with the 6-speed gearbox, the flagship superbike can reach a top speed of 392kmph in just a few seconds. No wonder, the motorcycle is named after the Peregrine Falcon, the world's fastest animal.
Ducati Panigale V4: Priced at Rs. 20.7 lakh
Italian automaker Ducati is known for producing really fast motorcycles and the Panigale is one heck of an evidence. The new model packs an all-new Desmosedici Stradale 1,103cc, V4 engine which produces 210bhp of power and 124Nm of torque. And if you want more power, opt for the full exhaust package to engage at top speeds of around 306kmph. It's the best of Ducati!
Kawasaki Ninja H2R: Priced at Rs. 72 lakh
Kawasaki's flagship motorcycle, the Ninja H2R is the fastest production motorcycle to date. Designed to set new records, the superbike sports a lightweight and aerodynamic carbon-fiber design and packs a 998cc, liquid-cooled supercharged in-line four-cylinder engine which generates 310bhp and 165Nm of torque. And it is this ruthless power that makes the Ninja H2R hit top speeds of 400kmph. FYI, it's a track-only motorcycle.
MTT Turbine Y2K Superbike: Priced at Rs. 1.93 crore
Manufactured by Marine Turbine Technologies (MTT), the Y2K Superbike is not for the faint-hearted. It draws power from a 420hp Rolls Royce-Allison helicopter engine that not only makes it super-fast but also extremely expensive. The Y2K Superbike can accelerate to over 400kmph in a few seconds. And since it runs on a turbine engine, it can feed on anything combustible: from diesel to tequila.
Dodge Tomahawk: Priced at around Rs. 4 crore
The Dodge Tomahawk is a limited edition motorcycle (only 9 units have been produced) that is touted as a "rolling sculpture" and is strictly illegal for roads. The 10-cylinder, 90 degrees v-type engine on this machine churns out 500hp of power, allowing the spacecraft-like motorcycle to reach a top-speed of 675kmph. Surprisingly, for such a mammoth superbike, it has a simple 2-speed manual transmission.