Aero India 2017 takes off at Yelahanka
Aero India 2017 takes off at Yelahanka
Feb 14, 2017, 08:18 pm
3 min read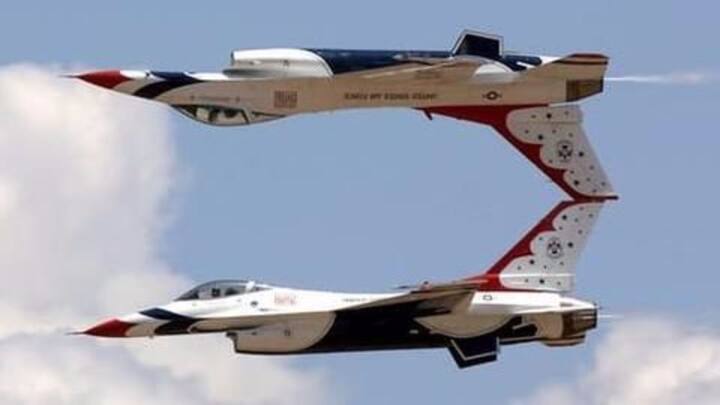 The 11th edition of Aero India, the country's biggest aerospace and defence expo, set off at Yelahanka airbase, with China making its debut with a confirmed five-member team. 549 firms including 279 foreign companies are participating, less than last year's 644 total firms. The Surya Kiran aerobatic team performed after six years, along with Sarang, the IAF display team. Tap in for more news.
15-day deadline to Ola, Uber likely to be extended
As Karnataka awaits the Centre's inputs on regulation of cab-sharing services, the 15-day deadline given to Ola and Uber is likely to be extended. Transport Commissioner M.K. Aiyappa earlier gave the companies three days to withdraw their pool services, but later extended it after they sought new rules to legalize sharing. Cab sharing was deemed illegal as licences don't allow multiple pick-ups and drops.
4.33 lakh new automobiles added in Bengaluru in 9 months
Over 4.33 lakh new cars and two-wheelers have been added in Bengaluru in the last nine months, with the highest ever spike for two-wheelers (3.4 lakh). However, ridership on BMTC buses has remained stagnant at 50 lakh since five years. Bengalureans prefer bikes over buses primarily due to convenience and cost-effectiveness. A strict parking policy and congestion pricing could reduce traffic woes.
Enthusiasts celebrate V-Day with trees on Jayamahal Road
On Valentine's Day, enthusiastic Bengalureans assembled at Jayamahal Road to spend a nature-themed day, hugging the trees and painting motivational messages on them. The event near Funworld, organized by Greenpeace India and Jhatkaa, comes amid backlash against the proposed felling of 112 trees for the widening of the road. The BBMP has set a February 17 deadline to register objections to the planned chopping.
Massive taxi drivers' strike on February 15
Taxi drivers' unions including Ola, Uber and Taxi for Sure, are set to launch a strike on February 15 to protest dynamic pricing and other issues. Airport cab drivers will join in. Other unions, including autorickshaw drivers and the Centre for Trade Unions, will also assemble for a demonstration at the Shantinagar transport department. Reportedly, unions in Chennai and Hyderabad will also protest simultaneously.
The iconic Men's Bar to open its doors to ladies
The Men's Bar in the city's iconic Bangalore Club is officially opening up to women, with a proposal to rename it "Club Bar" being mooted. Women have been using the facility since two years, when other counters serving liquor were shut down. However, it has remained a male-dominated place. The three other bars are called Mixed Bar, Umbrella Bar and Lawn Bar.