Bengaluru: LPG cylinder explosion leaves 9, including 4 kids, critical
Bengaluru: LPG cylinder explosion leaves 9, including 4 kids, critical
Written by
Pallabi C Samal
Apr 06, 2018, 04:12 pm
2 min read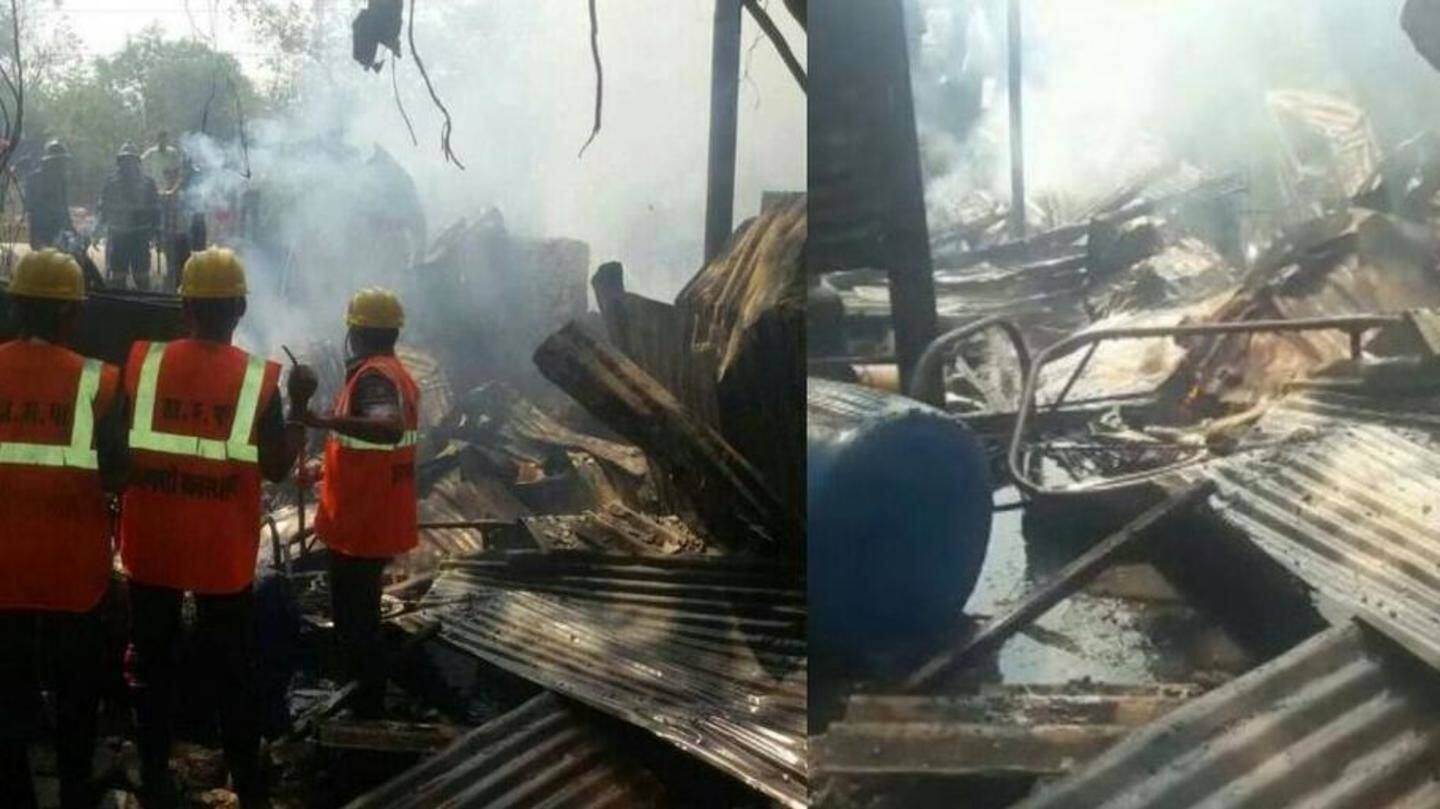 Nine people, including four children, suffered 75-80% burn injuries after a LPG cylinder exploded in a house near Peenya in NW-Benglauru in the early hours of Thursday. The regulator knob was apparently not turned off after making dinner, which caused gas leakage. Since the house wasn't well-ventilated, the gas couldn't escape. Hence, when someone switched on the electricity, it resulted in the huge blast.
Gas leaked, water heater put on, electricity sparked fire
The incident happened around 4:30 AM when Devaraju (38), returned home after finishing his duty as a security guard and his wife Lakshmamma (34) answered the door. Just then, her father Honnurappa (70) asked for hot water for which she turned on the water-heater. That's when the cylinder exploded critically injuring all the nine present in the house. A 16-year-old neighbor was also injured.
Fire shattered main door, four neighborhood houses damaged
The fire shattered the main door and damaged four houses in the neighborhood. All the injured - Sangeetha, the neighbor, Devaraju, his wife, their children, aged 7 and 4 years, Honurappa, Lakshmamma's brother Venkatesh, 38, his wife Maheshwaramma, 35, and their children, aged 7 and 5 years, who had come to visit them - were rushed to Victoria Hospital. Cops have registered a case.
Separate but similar case: six workers injured after LPG-cylinder blasts
In a separate but similar LPG cylinder blast incident, six workers of a chemical shop, including a 4-year-old child, sustained burn injuries in JJ Nagar. All are residents of Padarayanapura in JJ Nagar, cops said, adding that the incident took place around 5:30PM on Thursday.