Bengaluru: Man fails to repay Rs. 4000; caged-in with dogs
Bengaluru: Man fails to repay Rs. 4000; caged-in with dogs
Sep 03, 2017, 05:10 pm
2 min read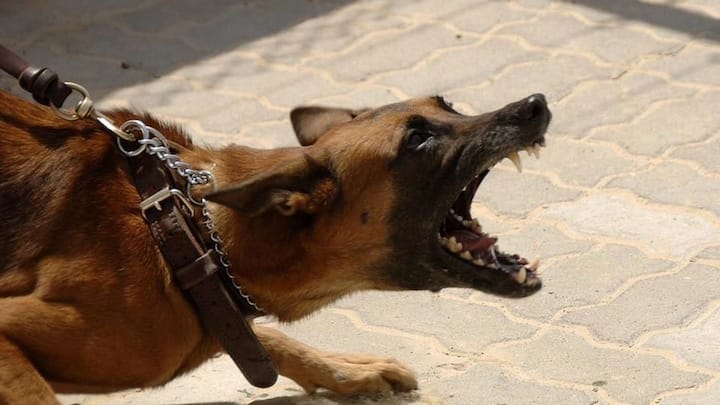 Hareesh, a 32-year-old daily wage worker, was allegedly locked in a dog-cage in Karnataka's Madikeri town by former employer Kishan as he failed to repay a Rs. 4,000 loan. He was brutally attacked by three pet dogs left by Kishan and his associate Madhu. Hareesh filed an FIR but police said there was some confusion over the attack. Tap in for more from Bengaluru!
Moved by the response at Indira canteens: K'taka Minister Khader
After recording a footfall of nearly 15 lakh at Indira Canteens within only three weeks, Karnataka Government has decided to start such canteens in seven government hospitals across in Bengaluru. Karnataka Food & Civil Supplies Minister UT Khader said the number of food plates served at each existing canteen would be increased from 900 to 1500 (500 each for breakfast, lunch, & dinner).
Bangalore Turf Club: More than 800 staffers left jobless
Karnataka Government's move to withhold the racing license of Bangalore Turf Club affected the workforce there. After shutting down its horse racing operations, the club was forced to ask over 800 contract and race-day employees to take "indefinite leave" until its license is restored.
Bengaluru to receive heavy rains for 4 more days
Bengaluru Meteorological Centre and Karnataka State Natural Disaster Monitoring Centre (KSNDMC) have predicted that the city would receive heavy rains for four more days, mostly in the afternoons. The city will experience thunderstorms and up to 60mm rainfall every day. Mahadevapura would witness heavy downpours while its Kadugodi, Hagaduru and Pattandur Agrahara may receive the highest rainfall in Bengaluru.
New Karnataka Home Minister says no to "Zero Traffic" privilege
Karnataka Home Minister Ramalinga Reddy, who was transferred yesterday from Transport Ministry, has reportedly refused his "Zero Traffic" privilege in Bengaluru. He said it doesn't look fair on his part if traffic is stopped for him adding citizens would curse him. Zero Traffic is extended to Chief Minister and Home Minister where vehicles on roads are temporarily stopped for their convoys to pass.
Karnataka HC denies 17-year-old rape victim's abortion plea
The Karnataka HC denied permission for undergoing an abortion to a 17-year-old rape survivor who is over 20 weeks pregnant. Rejecting the plea, the court refused to examine further two medical reports it sought earlier. Justice A Bopanna said the implied observation of the reports is that there is no risk in continuing the pregnancy, but the girl doesn't want to do so.