Bengaluru: New cab-hailing app Namma TYGR launched
Bengaluru: New cab-hailing app Namma TYGR launched
Sep 22, 2017, 09:48 pm
2 min read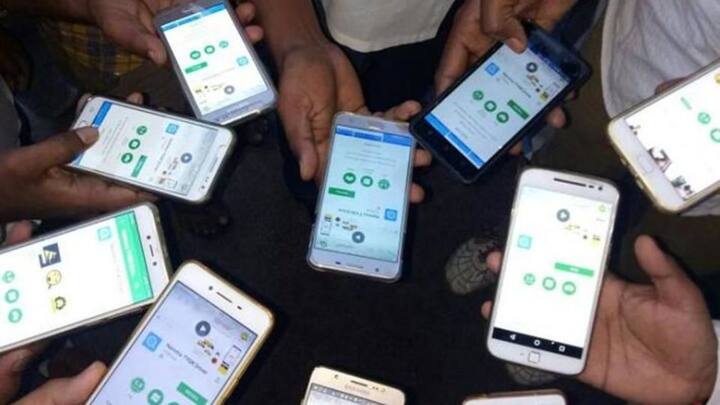 Namma TYGR, a cab-hailing app, is soon going to take on app-based cab services like Uber, Ola, and TaxiForSure in Bengaluru. UTO (Uber, TaxiForSure, and Ola) Drivers and Owners Association's Tanveer Pasha said former Karnataka CM, HD Kumaraswamy, launched the drivers' app. Drivers' enrollment process for the cab service would begin by 27 September; the cabs would hit Bengaluru's roads next month. Read more!
Namma TYGR to offer services at lower rates
Pasha said: "We will offer AC mini services at Rs. 12.50 per km and AC Sedan cars at Rs. 14.50 per km, which are less than fixed government rates of Rs. 19.50 per km and Rs. 14.50 per km, for AC and non-AC cabs, respectively."
New cab service to focus on driver benefits
Pasha said they got the idea for Namma TYGR in Feb'17 when drivers went on a strike against cab aggregators, demanding better incentives and stopping new cab attachments. Namma TYGR would provide various driver benefits like 12% commission, life and accident insurance worth Rs.5L each, Rs. 2L medical insurance, family allowances, etc. Five private patrol cars would help drivers during medical/legal emergencies, especially.
Kumaraswamy to play a significant role in Namma TYGR
TYGR's owner, Savetur Digital Private Limited, would run and manage the business based on a model drafted by UTO association. UTO would also control and supervise Savetur through its company, Huli Technologies. Kumaraswamy would play an advisor's role and help Namma TYGR raise investments.