Mukesh "Global Game Changer" Ambani, says 2017 Forbes list
Mukesh "Global Game Changer" Ambani, says 2017 Forbes list
Written by
Anish Chakraborty
May 17, 2017, 04:43 pm
2 min read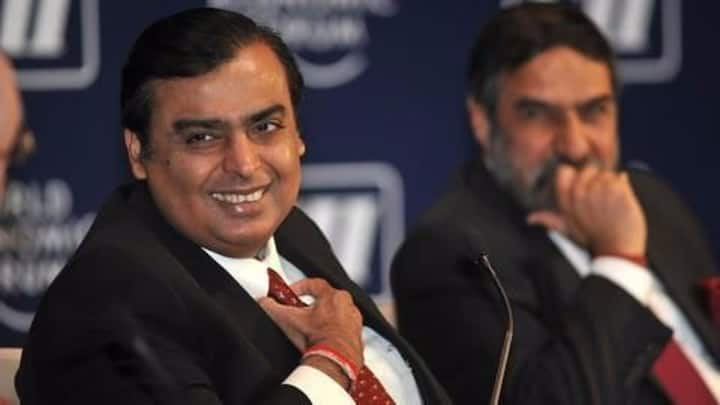 2017 is going to be a golden year for Mukesh Ambani Reliance Industries is growing strong with a net profit of Rs. 8,053 crore, according to its last financial results and Mukesh Ambani is at number 33 in the Forbes billionaires list of 2017, and now he is leading the Forbes Global Game Changers List, thanks to Reliance Jio. Here's all about it.
Leaders, who are driving the change
Global Game Changers List includes leaders, who are "unsatisfied with the status quo" and "are transforming their industries and changing the lives of billions of people around the globe." Forbes identified the 60-year-old oil and gas tycoon Mukesh Ambani, as someone, who's changing "the course of the future for more than just their own shareholders or employees" with his venture in the telecom industry.
The article in its description marks how Ambani disrupted India's telecom industries "status quo" by providing Internet at dirt cheap prices gaining 100 million customers within the first six months. It is undisputed that this market consolidation has other major telecom operators scared, as they are currently reporting huge losses and engaging in unprecedented discounts to gain back their lost territory from Jio's hands.
The future is going to be more rosy
The article marked his passion by quoting Ambani on his vision for modern day India, "Anything and everything that can go digital is going digital…..India cannot afford to be left behind." True to his words, Ambani has promised that Jio would see an investment of Rs. 18,000 crore by June end and add 100,000 more towers to strengthen its present network.
Snapchat founder lands up in the list
Evan Spiegel, whose app Snapchat is currently 158 million daily active users strong, made it to the list and Forbes didn't fail to mention that Snapchat features were being shamelessly copied by Facebook and Instagram repeatedly. As for the copycats, imitation is (seriously not) the best form of flattery.
Uber vs. Didi Chuxing,"It was an epic battle"
Another interesting entrant to the list is Cheng Wei, the 34-year-old founder of Didi Chuxing, a Chinese cab aggregator, who drove Uber out of China and defended its home market. It is notable how the article called Wei the "nicer, humbler version of Travis Kalanick", whose ride-sharing company now has 300million users across China and has just received a $5 billion funding.