Reliance to enter e-commerce sector to take on Amazon, Flipkart
Reliance to enter e-commerce sector to take on Amazon, Flipkart
Written by
Shiladitya Ray
Jan 18, 2019, 07:59 pm
2 min read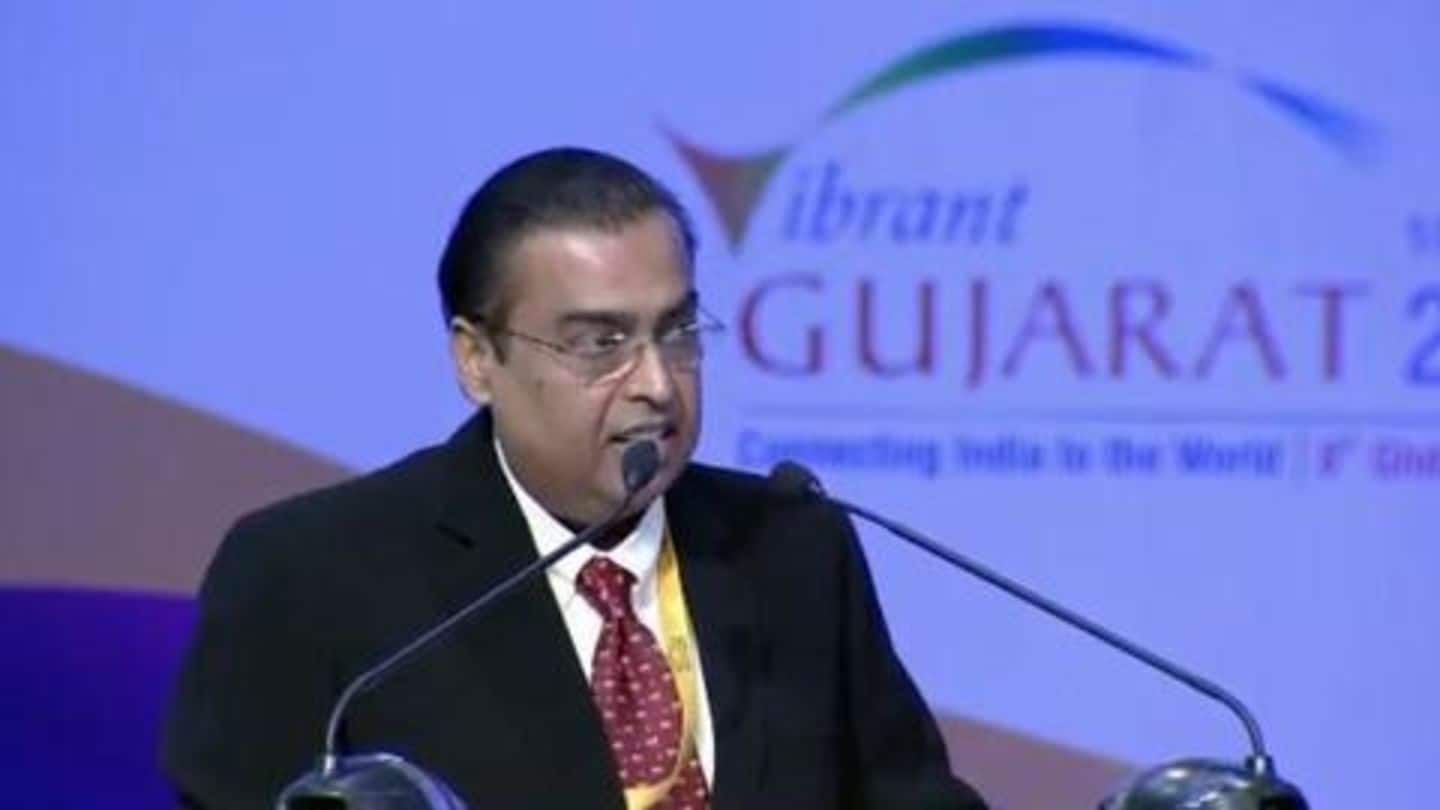 The e-commerce landscape in India might change soon as Mukesh Ambani has announced his plans to enter the sector. As a first step, Reliance Industries Limited (RIL) is planning to roll out its very own online shopping platform to 1.2 million retailers and store-owners in Gujarat as it plans to take on e-commerce giants Amazon and Walmart-owned Flipkart. Here are the details.
What we know about Ambani's plans
Currently Asia's richest man, Ambani plans to use his Jio subscriber base and massive retail network across India to take the fight to Amazon and Flipkart. Reportedly, Ambani will leverage his Jio apps and devices to bring merchants aboard for the e-commerce platform. Jio currently has 280 million subscribers in India, while Ambani's retail arm operates nearly 10,000 outlets across 6,500 cities in India.
Ambani's announcement came at the Vibrant Gujarat summit
"Jio and Reliance Retail will launch a unique new commerce platform to empower and enrich our 12 lakh small retailers and shopkeepers in Gujarat," announced Ambani at the Vibrant Gujarat summit on Friday.
More information can be expected soon
Beyond this, not much is known about Ambani's grand plan to take on the two biggest e-commerce platforms in India. However, given the fact that Ambani has been revealing his e-commerce plans gradually, more information can be expected fairly soon. In July last year, Ambani had said that his e-commerce platform would use augmented reality, virtual reality, and holographs to offer an immersive experience.
Ambani also spoke about keeping Indians' data safe
Apart from announcing his plans to enter the e-commerce sector, Ambani also called for protecting the data of Indian customers. Explaining that data was the "new oil", Ambani said global corporations should not be allowed to control India's data. Ambani's comments come at a time when there's a raging debate in India over the safety of Indians' data in the hands of foreign corporations.
Ambani: Indians' data cannot be with global corporations
"In this new world, data is the new oil. And data is the new wealth. India's data must be controlled and owned by Indian people and not by corporates, especially global corporations," said Ambani.