Netflix, Hotstar could soon start censoring content in India
Netflix, Hotstar could soon start censoring content in India
Written by
Shiladitya Ray
Jan 17, 2019, 05:26 pm
2 min read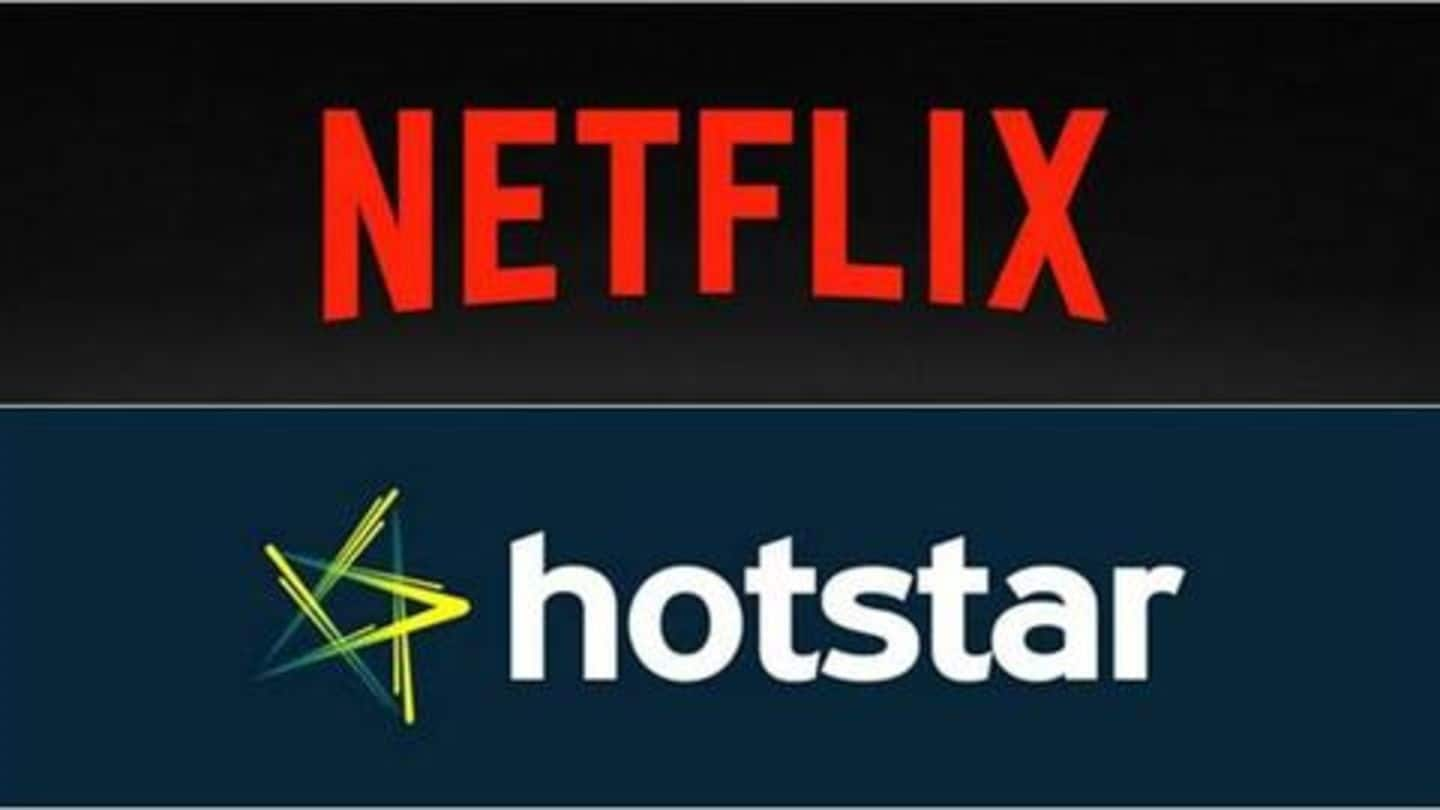 Reportedly, Netflix and local rivals Hotstar are planning to adopt self-regulation guidelines for content streamed on their platforms in India in a bid to prevent potential government censorship. While Indian laws, as of now, do not mandate censorship of content streamed on online platforms, the move is being seen as a bulwark against possible legal hassles. Here's more.
What sparked the move towards self-regulation?
It's understood that the decision to implement self-regulation guidelines, in part, stems from the lawsuit that was slapped on Netflix last year. In the lawsuit, it was alleged that Netflix original series Sacred Games had insulted former Prime Minister and Congress leader Rajiv Gandhi. The lawsuit came as a reminder that the government could, some day, start censoring content on online streaming platforms.
What kind of content will be censored?
A draft of the unofficial code to be adopted by Netflix and Hotstar has been viewed by Reuters, and it has been reported that the platforms will look to censor content that shows children "engaged in real or simulated sexual activities", is disrespectful of the Indian national flag, and content that encourages "terrorism". Content that could outrage religious sentiments will also be censored.
How the censorship mechanism will work?
Reportedly, a unit will be set up in each company for the aforementioned self-regulation. The companies will internally appoint a person, a team, or could even set up a department to receive and address any "consumer-related concerns and complaints" pertaining to their online content. However, some are worried that such censorship could curb creative freedom and restrict expression.
Will Amazon Prime Video also censor content?
As of now, it is not known when the self-regulation code will come into force. Interestingly, however, Amazon Prime Video will not be adopting the self-regulation code, although it helped draft it. Commenting on the same, Amazon said that it did not want to act in the absence of government-mandated regulation, and added that it believes that "the current laws are adequate".