Axis Bank reappoints CEO Shikha Sharma for 3 years
Axis Bank reappoints CEO Shikha Sharma for 3 years
Written by
Ramya Patelkhana
Jul 27, 2017, 09:50 pm
3 min read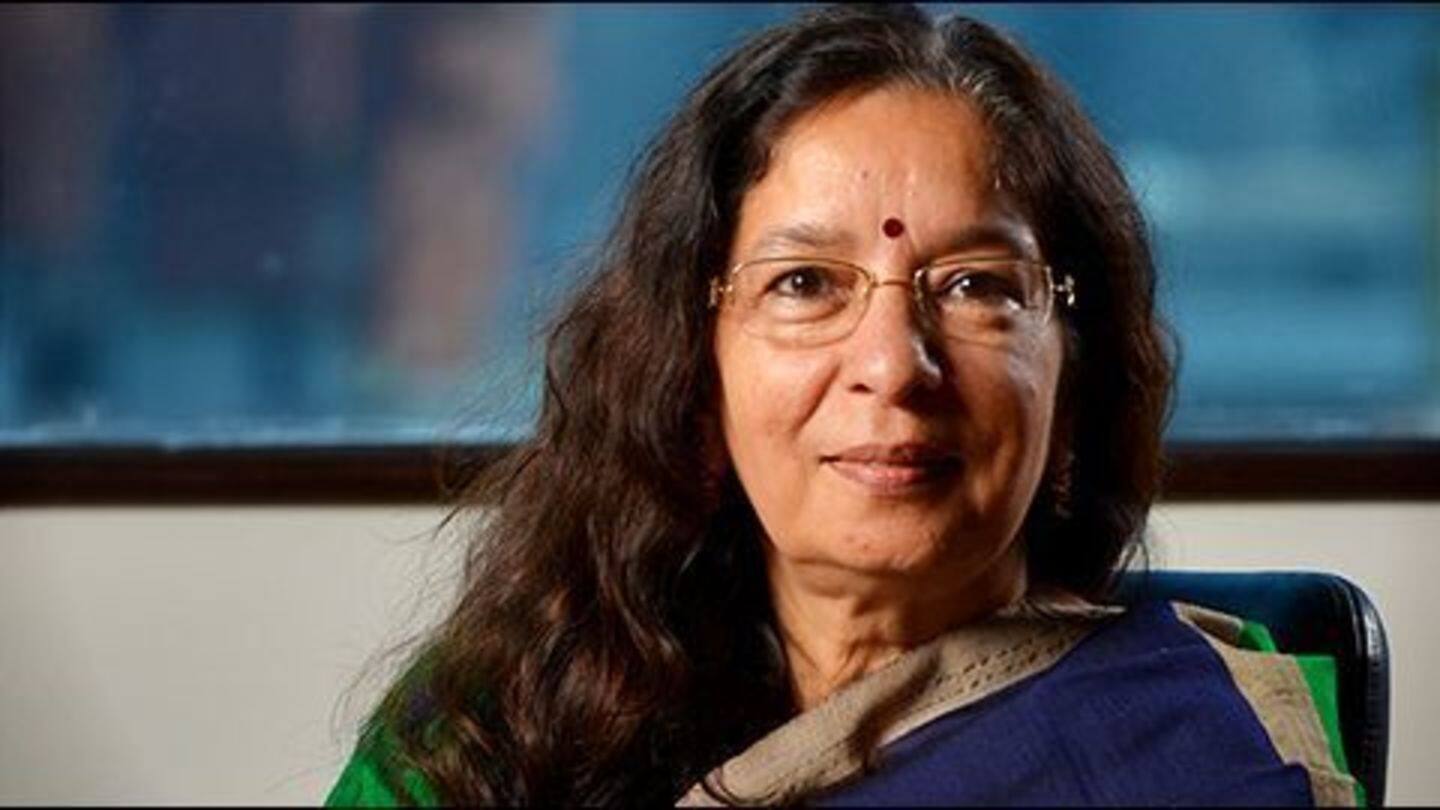 The Axis Bank board has reappointed Shikha Sharma as the bank's CEO and Managing Director, finally putting an end to speculations of her exit. Her reappointment is for a three-year period, until June 2021; her current and second term ends on 1 June 2018. Earlier there were reports she might leave Axis Bank to head the Tata Group's financial services arm.
Axis Bank Board of Directors' meeting held
Axis Bank's board stated it approved "The re-appointment of Smt. Shikha Sharma as the Managing Director & CEO of the Bank for a period of 3 years, w.e.f. 1 June 2018, subject to compliance with the prescribed formalities and receipt of requisite regulatory/ statutory approvals."
Shikha Sharma joins Axis from ICICI
Shikha Sharma, an alumnus of Delhi's Lady Shri Ram College for Women and IIM Ahmedabad, began her career with ICICI Limited in 1980. She left ICICI Prudential Life, where she was CEO & MD, to replace Axis Bank's first Chairman and CEO PJ Nayak in 2009. Under the 58-year-old CEO, Axis's corporate and retail lending operations expanded; its loan book grew four times.
Axis's management criticized for prioritizing growth over asset quality
India's third-largest bank, Axis Bank, underwent massive growth under Sharma, including the foray into mutual funds, non-banking financial services, retail & institutional broking etc. However, Axis is under tremendous pressure from its mounting gross bad loans, which rose to 5.04% in Mar'17 from 0.96% in Mar'09, when Sharma took over. Its gross non-performing assets jumped by over 350% in the last five quarters.
Axis Bank searching for Sharma's successor
Axis Bank, India's seventh-largest bank by assets, hired headhunting firm, Egon Zehnder, on 15 July to identify Sharma's successor. Sharma said the bank's decision was taken "in the interest of best governance". She added the appointment of Egon Zehnder "does not preclude anything" about whether she will do another term. The bank has been "burdened" with massive stressed loans for over a year now.
Shikha Sharma looking to join Tata Group?
On 25 July, there were reports that Sharma was going to join Tata Group. She was reportedly sounded out by Tata Sons Chairman Chandrasekaran to lead the Group's financial services, including Tata Capital and Tata-AIA Life Insurance. However, Axis Bank denied the reports.
Prior to her reappointment, Shikha Sharma said she is "deeply excited about the opportunity of what's possible in the financial services space in India." This added to the speculations that she could leave Axis Bank. However, hinting at another term at Axis Bank, she later stated, "I think there are lots of exciting things to do in the bank."