India loses 11 billionaires to demonetization, Ambani still the richest
India loses 11 billionaires to demonetization, Ambani still the richest
Written by
Vaneet Randhawa
Mar 09, 2017, 10:34 am
2 min read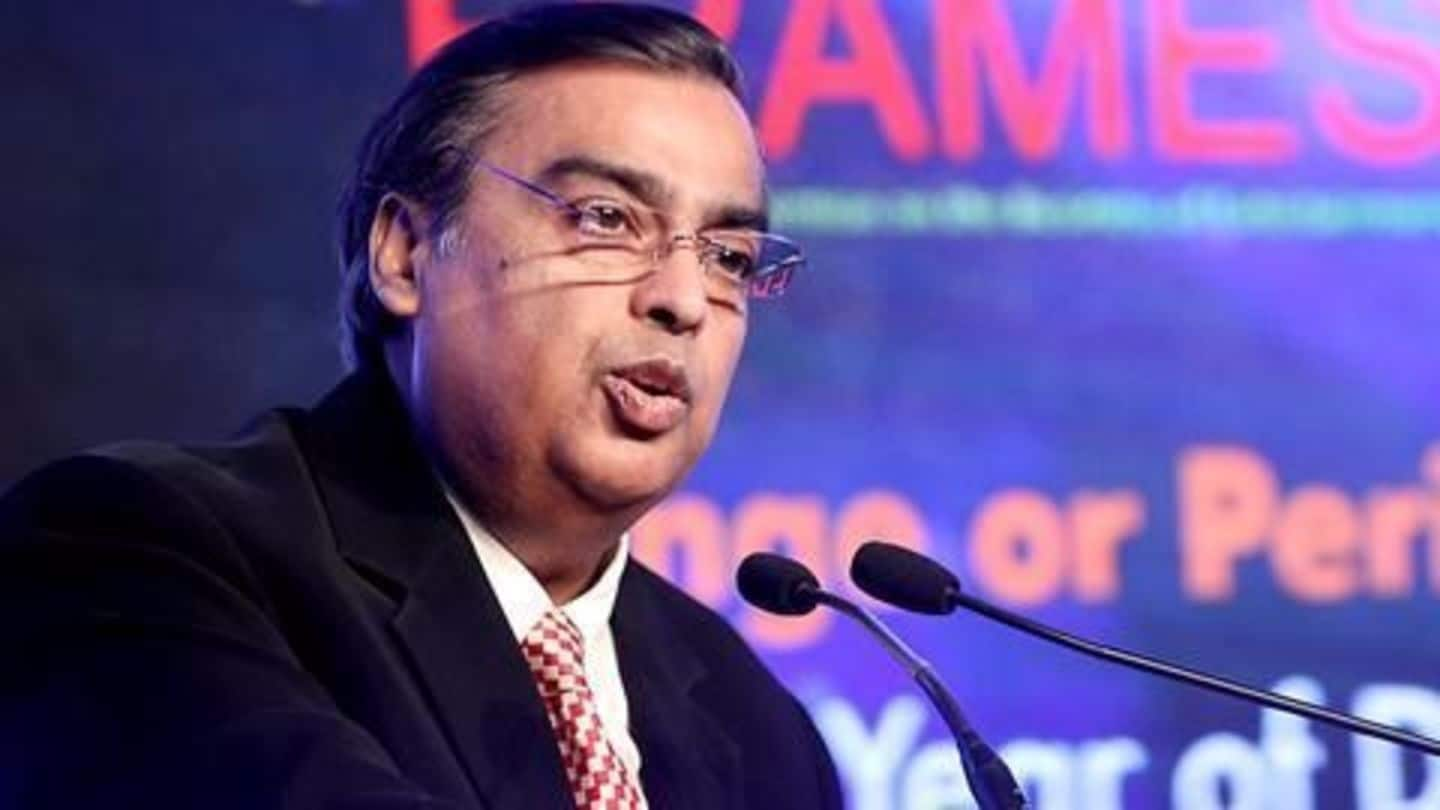 According to the Hurun Global Rich List India, India's club of the richest has shrunk by 11 people since the demonetization was unleashed in November. Mukesh Ambani with a net worth of $26 billion remained the richest Indian. While the number of billionaires since demonetization fell, the sum total wealth of the ultra-rich people grew by 16% over the last year.
India's top 10 billionaires
SP Hinduja and Dilip Shanghvi are the 2nd and the 3rd richest. Others on the list include "Pallonji Mistry with $12 billion, Lakshmi N Mittal (5th, $12 billion), Shiv Nadar (6th, $12 billion), Cyrus Poonawalla (7th, $11 billion), Azim Premji (8th, $9.7 billion), Uday Kotak (9th, $7.2 billion) and David and Simon Reuben (10th, $6.7 billion)."
Places billionaires are coming from and going to
The Hurun Report's 6th edition revealed that Mumbai was the home to 42 billionaires, Delhi with 21 and Ahmedabad had 9. While Mumbai and Delhi added 6 billionaires, Bangalore lost 8. 32 Indian billionaires immigrated from India with UAE being the most preferred destination for immigration with 13 immigrants. Hinduja family with a net worth of Rs.101,000 crores were the richest immigrants
The young, the new and the self made
The list had 64% 1st generation entrepreneurs. With $1.2 billion, Divyank Turakhia, 35, of Directi was the youngest. Shamsheer Vayalil (40), Vijay Shekhar Sharma (38) and Divyank Turakhia (35) were the only under 40 billionaires and entered the list for the 1st time. Interestingly, Acharya Balakrishna of Patanjali at 29th position was the wealthiest new face with a net worth of $3.7 billion.
Kiran Mazumdar the only self made Indian woman billionaire
The only self-made woman billionaire on the list was Kiran Mazumdar-Shaw (global rank: 1,172) with the net worth of $1.9 billion.