#FinancialBytes: All about Public Provident Fund, its features, tax benefits
#FinancialBytes: All about Public Provident Fund, its features, tax benefits
Written by
Ramya Patelkhana
Apr 09, 2019, 10:21 pm
3 min read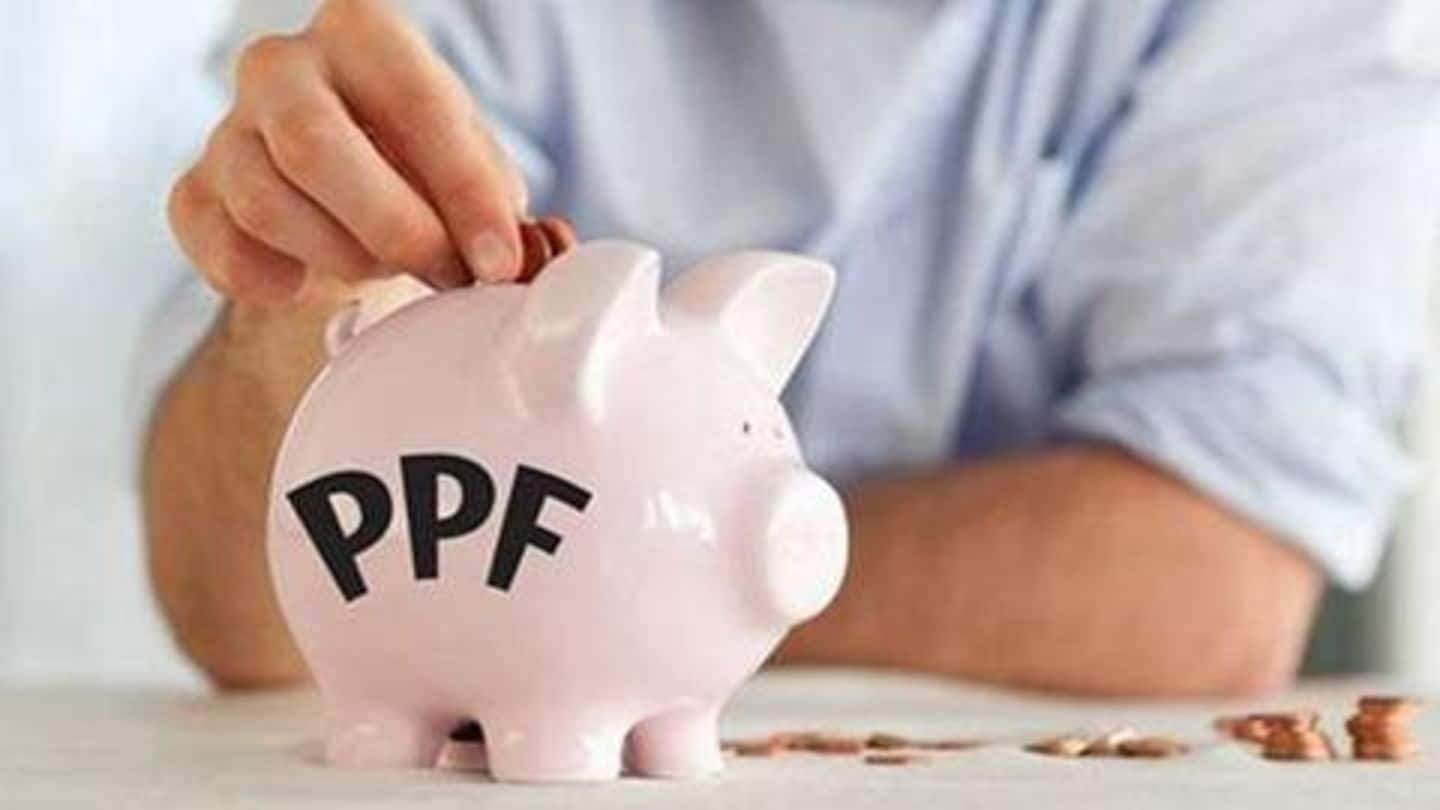 In India, the Public Provident Fund (PPF) is one of the most preferred long term tax-saving investment options for both salaried as well as non-salaried individuals. The scheme offered by the government not only offers decent returns but also provides tax-saving benefits for the subscribers. From its features to tax benefits, here's all you need to know about the PPF scheme.
PPF scheme has a 15-year lock-in period
Public Provident Fund is a savings-cum-tax-saving scheme offered by the central government. It was introduced by the National Savings Institute of the Finance Ministry in 1968. It is fully guaranteed by the government, so, it's one of the safest instruments. The PPF scheme has a 15-year lock-in period and the deposits made towards the same can be claimed as tax deductions.
How to open a PPF account?
Those interested in opening a PPF account can go to their nearest designated bank branch and obtain the PPF account opening form. Next, they must fill up the form, providing the required personal details and financial information and submit the form along with the required documents. Also, some banks allow PPF account opening online via net banking while others offer partial account opening online.
How much can subscribers invest in the PPF scheme?
Subscribers can invest any amount between Rs. 500 (minimum) and Rs. 1.5 lakh (maximum) in the PPF scheme in a financial year. The amount can be deposited in lump sum or up to 12 installments. The minimum opening balance is Rs. 100. The account has a 15-year maturity period, but it can be extended, each time for five years. However, premature closure isn't allowed.
PPF accountholders can also avail loan facility
Subscribers can also make premature withdrawals from the 7th financial year of their PPF account. The maximum partial withdrawal amount is 50% of the PPF balance at the 4th financial year-end or 50% of the balance at the previous financial year-end, whichever is lower. Accountholders can also take a loan on their PPF. This facility is available between the 3rd and 6th financial years.
Current interest rate and tax benefits available under PPF
The interest rate offered under PPF is 8% for the first quarter of FY 2019-20. Also, investments in PPF are eligible for claiming tax benefits of up to Rs. 1.5 lakh per annum under Section 80C of the Income Tax Act. Both the amount received by subscribers upon maturity of the account and the interest earned by them is also exempted from income tax.