Rajan Anandan quits Google India, will join Sequoia Capital
Rajan Anandan quits Google India, will join Sequoia Capital
Written by
Shubham Sharma
Apr 02, 2019, 05:19 pm
2 min read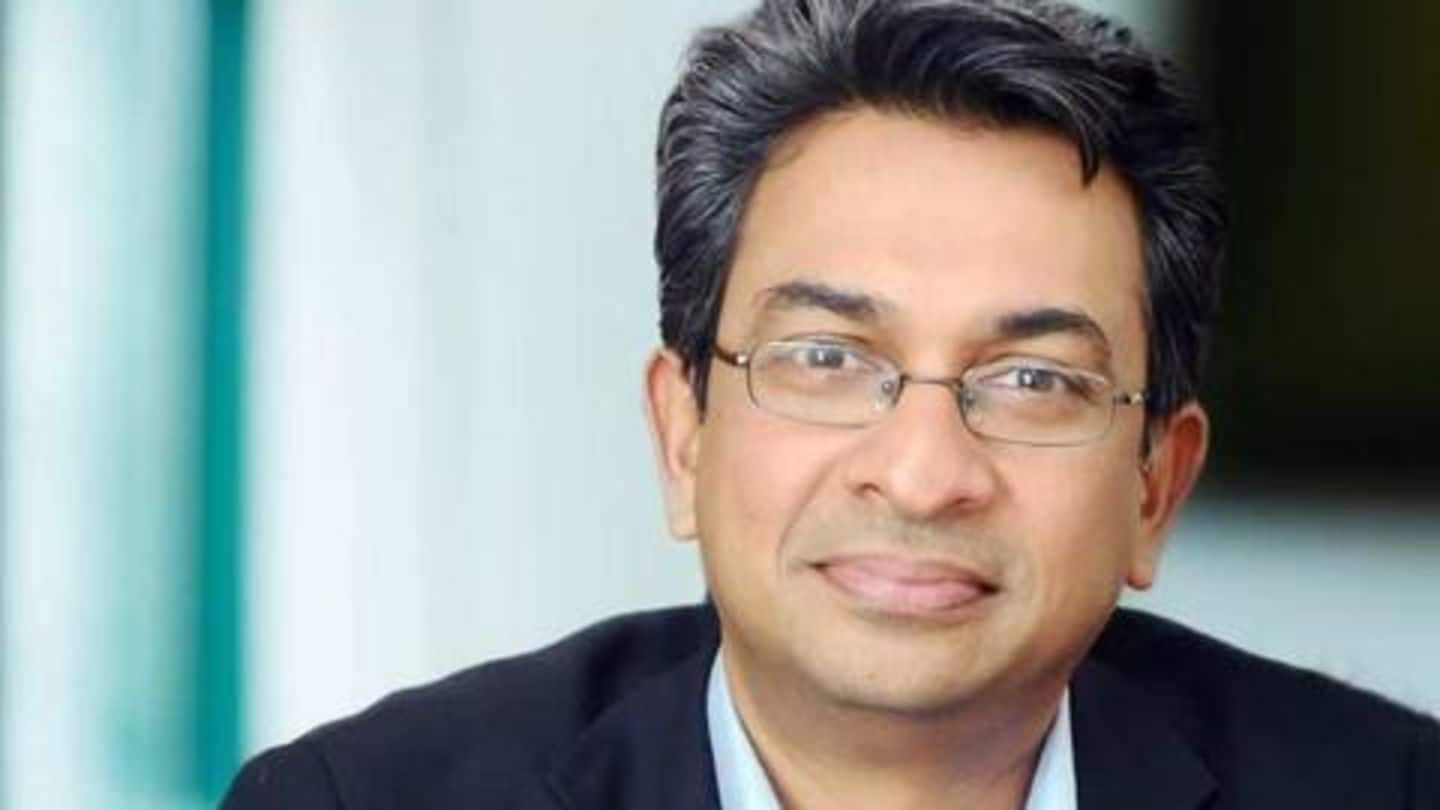 In a major development, Rajan Anandan, the Vice President of Google India and South East Asia, has put down his papers. Anandan will leave the search giant by the end of this month and join Sequoia Capital India as its Managing Director. He worked at Google India for eight years, contributing largely to the company's business growth in India. Here are the details.
Anandan pushed Google's personalized services in India
Anandan is largely credited with the growth of Google India's business, particularly its personalized services for the market. He had joined the company in 2010 and previously worked as Managing Director at Microsoft India and Vice President and Country General Manager at Dell India. Now, at Sequoia Capital India, he will join the leadership team as the seventh MD.
Sequoia India welcomes Anandan
Anandan will be replaced by Vikas Agnihotri
At Google, Anandan's position will be taken over by Vikas Agnihotri, Google India's Country Director for Sales. Anandan's term, as Google said in a statement, will end in April, following which Agnihotri will take his place. He will be the interim head until the tech conglomerate finds a new VP for its South East Asia and India business.
Statement from Scott Beaumont, President, Google Asia Pacific
"We are grateful to Rajan for his huge contribution to Google over the past eight years. His entrepreneurial zeal and leadership has helped grow the overall internet ecosystem in India and Southeast Asia, and we wish him all the best in his new adventures."
Anandan's role at Sequoia Capital India
In a LinkedIn post welcoming Anandan, Shailendra J Singh, the MD of Sequoia Capital, said the new MD of the VC firm will focus on Surge, a rapid scale-up program for early-stage start-ups. "He will focus on developing Surge into the world's top scale-up program for start-ups by acting as an investment advisor and mentor to the program's founders," Singh added in the post.
For those unaware, under the Surge program, Sequoia Capital India aims to support early-stage start-ups by enabling disproportionate access to capital, talent, network and company-building knowledge. The company believes Anandan's expertise and experience in growing tech businesses will help shape 'transformational businesses of tomorrow.'
Here's what Anandan tweeted announcing his departure from Google
8 amazing years. 850million internet users across India and SEA. Many billions of revenue and fastest growing region in the world. Incredible team that thinks big and executes superbly. Thank you @GoogleIndia #GoogleSEA. Loved every minute.

— Rajan Anandan (@RajanAnandan) April 2, 2019