#NewsBytesExclusive: Lemonop, app that helps students find paid part-time gigs
#NewsBytesExclusive: Lemonop, app that helps students find paid part-time gigs
Written by
Shubham Sharma
May 06, 2019, 10:58 am
4 min read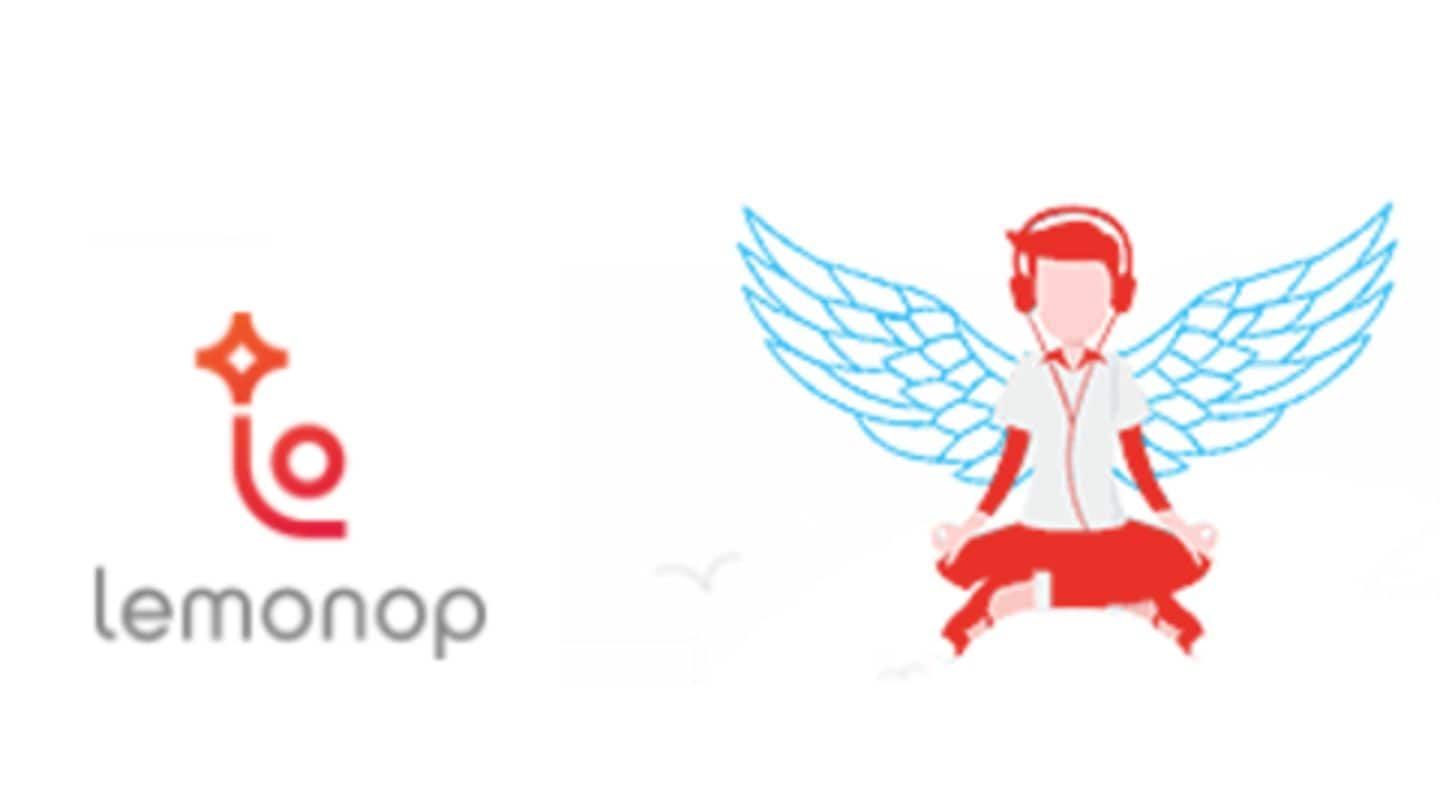 Youngsters will shape the future of India; they will be running businesses, boosting industries while making a whole lot of ground-breaking innovations over the next few decades. But, the future we envision can only be achieved when present-day youth gets the right push to embark on their career journeys. Now, this is exactly where Lemonop, a Bengaluru-based start-up, comes in. Here's everything about it.
Lemonop: Part-time gigs for students, freshers
When you are in the final year of college or just out of it, there are plenty of opportunities to explore, including those you may or may not like. This is where things get most complicated because you don't know which line to pursue. However, Lemonop helps you discover part-time gigs with brands/companies to explore careers and make a better decision.
How one can find part-time jobs through Lemonop
Started by Swaroop Chand, Ramkiran Bhat, and Sateesh Havannavar, Lemonop offers a mobile platform, an app that you can download and use to explore career possibilities. You just have to download the app, build a profile mentioning a bit about yourself like your interests, skills, availability window and past gigs. Then, the app will match your profile to suggest appropriate paid, part-time opportunities.
Plus, you get the element of flexibility
Lemonop not only helps you find paid work to learn and grow but also brings the element of flexibility which many college students certainly prefer. Speaking to NewsBytes, Swaroop said, "Gigs can be a few hours or a few weeks and young people can take up something when they want to, when they can, what interests them." Meaning, there are no 'continuous work' restrictions.
Companies are also happy to take part-time talent
"Students and new graduates can find gigs based on their availability, as there are companies that are happy to work together part-time after college hours, during weekends, during holidays and even work from home," Swaroop emphasized.
Which brands and companies are on Lemonop
Swaroop said nearly 200 companies have used their platform to hire talent and nearly 75% of them have used it more than once. This includes some big names like Flipkart, Inox, Zomato, McDonald's, HackerEarth, and MTVUp as well as start-ups like YourStory, Underman, and Dunzo. They offer work in a range of fields, including photography, videography, coding, fashion, sports, designing, content, and more.
How much a fresher can make out of it?
While it's impossible to put an exact figure for so many gigs, Swaroop said the companies typically pay well. "Not only are companies happy about finding short-term workforce, but are also showing faith in the skills & talents of youngsters. This is evident in the pay range which is very impressive." He noted that the pay "range varies with duration and specialized skills needed."
And, the platform is free to use for every student
Be it through website or app, the platform offered by Lemonop is free to use by everyone. "Lemonop is free for students and recent graduates who want to earn money," Swaroop said, emphasizing that they neither charge nor take a cut out of their earnings. Their revenue comes from businesses posting jobs on the platform, in the form of per post or periodic subscriptions.
Opportunities for both companies and freshers
So, there are opportunities for both businesses and potential talent. "Freshers who are yet to get their first break, especially, can participate in the gig economy to kickstart their career towards where they want to go," Swaroop said. "For companies, Lemonop is a great way to build short-term teams and connect with the future employees, innovators, entrepreneurs and also their young consumers."
Lemonop will also let students transition to full-time jobs
Speaking about their future plans, Swaroop said Lemonop would soon allow participating freshers to bag full-time jobs with companies on the basis of their past gigs with them. The move will give companies an opportunity to hire a talent pool they've worked with in the past. Plus, they'll also expand their footprint in more cities and create more remote and work from home gigs.
More features will also be added
Swaroop and team are also working to add more features to Lemonop. He concluded that "in order to overcome uncertainties about the future of work and be better prepared, these two forces of the economy, young generation and businesses, coming together, will be very important."