Hyundai recalls 1.55 lakh Sonata in US over airbag issues
Hyundai recalls 1.55 lakh Sonata in US over airbag issues
Mar 09, 2018, 01:29 pm
1 min read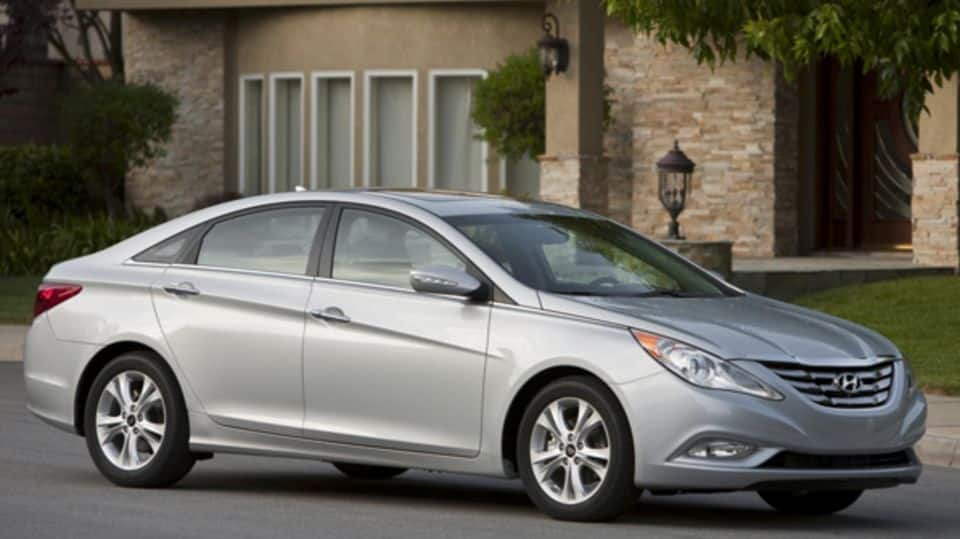 Hyundai Motor Co. is recalling nearly 1,55,000 Sonata cars in the US because of some issue in the airbags. Reportedly, Hyundai has said that in four separate cases, there were instances of airbags not inflating. The South Korean automotive manufacturer has initiated this recall only for 2011 model year Sonata cars and expects the recall to start on April 20. Here are the details.
What exactly is the issue?
Hyundai has initiated the recall following reports of four separated cases wherein the airbags did not inflate upon the impact of a crash. While Hyundai is still working to resolve the issue, it says a probable short circuit in the air bag control computer may stop the seat belts from tightening and even prevent the airbags from deploying, before a crash.
Hyundai has faced similar issues in the past too
While the current recall concerns 2011 model Sonata cars, made between December 11, 2009 and September 29, 2010, Hyundai has previously initiated similar recalls over airbag issues. Back in July 2012, Hyundai recalled 1,99,118 Santa Fe SUVs and 22,513 Sonata cars in the US over issues wherein the airbags either didn't deploy in a crash or got inflated unexpectedly.