Internet shutdowns and the broken dream of Digital India
Internet shutdowns and the broken dream of Digital India
Written by
Shubham Sharma
Dec 30, 2019, 10:10 am
3 min read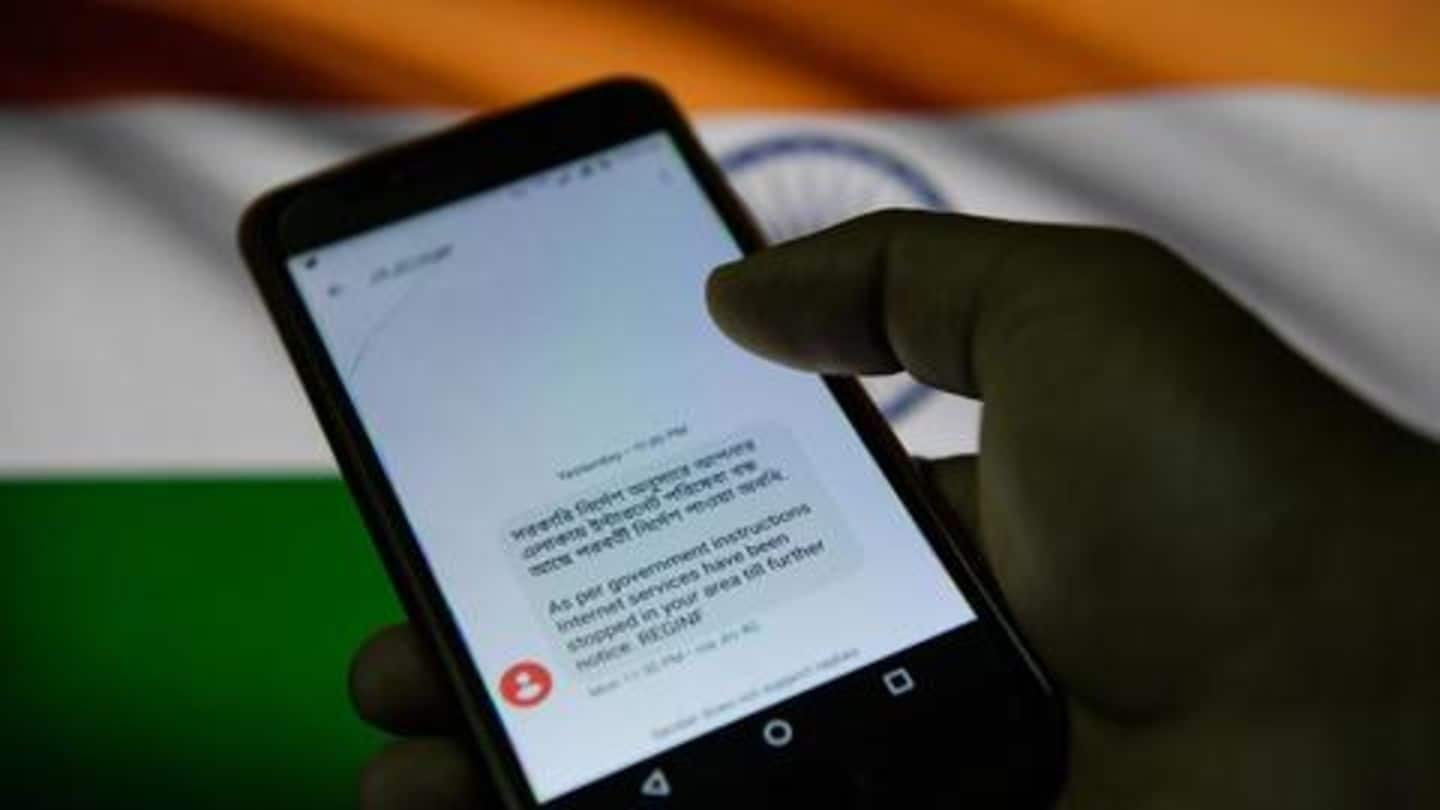 In the wake of protests against Citizenship Amendment Act, the government has become more aggressive with internet shutdowns. While such action is aimed at curbing the spread of misinformation capable of fanning violence, it's also hitting something else - the vision of Digital India. Several companies, particularly those operating online, have been crippled due to internet blackouts and are losing millions. Here's more.
A look at the situation of internet shutdowns in India
Over the last eight years, the instances of internet shutdowns in India have grown from 3 and 5 in 2012-2013 to 134 and 105 in 2018-2019. A total of 377 blackouts have been reported throughout this period, with half of those happening in Jammu & Kashmir alone. Notably, J&K region still remains disconnected from the world, witnessing one of the longest net shutdowns ever.
This is having a multi-fold impact
The cases of internet shutdowns are not just affecting individuals like you and me, but also impacting several businesses and the Indian economy as a whole. Essentially, due to the lack of internet, people lose access to services that are primarily delivered online. And when people lose access, the businesses offering these services lose their potential customers and revenues.
Thousands of crores lost due to internet shutdowns
Between 2012 and 2018, the Indian economy is said to have lost approximately Rs. 21,336 crore due to internet shutdowns. In this, telecom, food-delivery, and ride-hailing giants are the worst hit. Telcos are losing approximately Rs. 1.5 crore/day per state witnessing shutdowns (as people can't recharge online), while food and grocery-delivery companies like Swiggy, Zomato, and Grofers see a 10-20% dip in order volumes.
Internal operations being affected, too
Having said that, customers not being able to place orders is just one side of the problem. Many businesses are also struggling to handle existing orders, as their internal systems (at local units) don't function without the internet. Grofers, for instance, had to reschedule some 25,000 orders due to the inability to deliver without the internet. Similarly, Milkbasket has struggled, losing many orders.
People working for ride-hailing, delivery firms also losing earnings
Due to the loss of customers and operational disruptions, the delivery guys and riders operating for food-delivery and cab companies are also losing their earnings. Ola/Uber drivers are said to be losing over Rs. 2,500/day as people are unable to book cabs.
Other industries also affected by internet shutdowns
In addition to e-commerce, the fin-tech and IT industries have also been hit by several instances of internet shutdowns. From basic OTP-based banking and KYC verification to UPI and AEPS-based transfers, a lot of spheres have been affected, bringing both merchants and fin-tech companies to a halt. In the IT sector, businesses are having trouble connecting and delivering online services to their customers, audience.
Now, this paints a grim picture for Digital India
Internet shutdowns have clearly crippled businesses and start-ups - the core of PM Modi's Digital India vision. It cannot be said if the government would realize the repercussions of its actions, but if shutdowns continue at this rate, the future doesn't look rosy for companies relying on the power of the internet to operate and serve their customers in different parts of the nation.
Poorly connected economies could lose a lot, per Deloitte
As per Deloitte's study, a "highly connected" economy could grow up to $23.6 million per day per 10 million population, while poorly connected ones could lose between $0.6 million and $6.6 million.