Jio HomeTV, Airtel Digital TV, Tata Sky: Which is better?
Jio HomeTV, Airtel Digital TV, Tata Sky: Which is better?
Aug 18, 2019, 06:45 pm
2 min read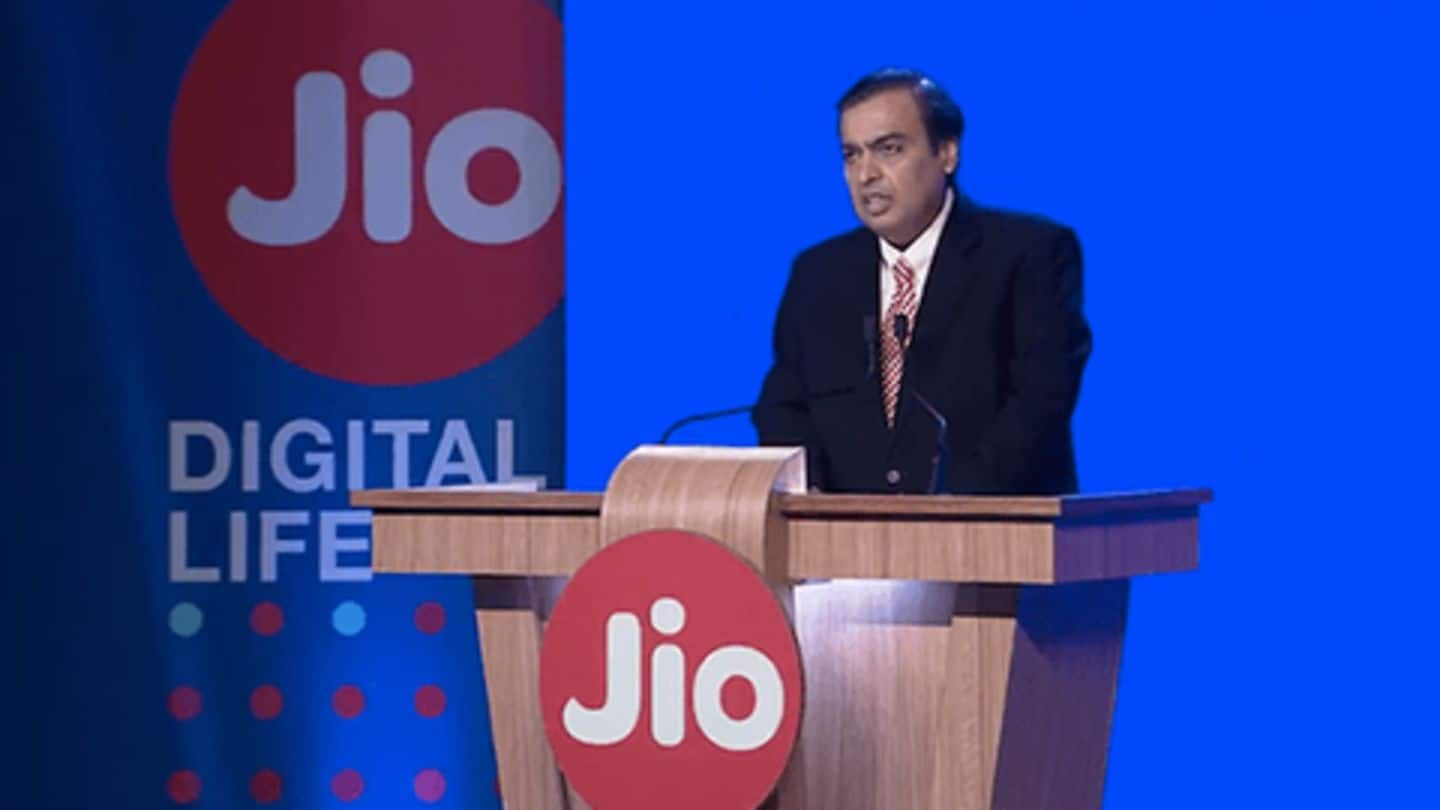 This week Reliance Jio announced Jio Fiber, its fiber-based fixed-line broadband service that will offer upto 1Gbps of speed. But the gigabit-class internet is not the only highlight. The telecom giant also announced Jio HomeTV, its home entertainment solution that will offer cable TV, on-demand videos, Mixed Reality services, calling support and more from just one device. Here's how Jio HomeTV fares against competitors.
What are the features of Jio HomeTV?
Jio HomeTV service, which will be powered by JioFiber and made available through Jio set-top box, will offer access to all TV channels through support from Local Cable Operators (LCOs). It will provide access to all of Jio's content streaming apps and other leading OTT platforms. You can also connect a webcam to the STB to enable video calling with upto four people.
Jio HomeTV will also offer gaming and Mixed Reality services
Alongside bringing regular cable TV and on-demand services, Jio HomeTV will also offer full-blown gaming experience. The STB will be compatible with all game controllers and Jio will work with major studios to bring game titles for the console. You will be able to experience Mixed Reality (MR) services such as MR shopping, MR education, and VR via Jio HoloBoard (which will launch soon).
Here's how Airtel's Internet TV service fares with Jio HomeTV
As far as competition is concerned, there is Airtel and Tata Sky. Priced at Rs. 2,269, Airtel Internet TV brings support for hundreds of TV channels and over 3,000 apps, allowing you to stream from YouTube, Netflix, and others at upto 4K resolution. It also comes with built-in Chromecast which lets you stream from your smartphone, laptop or tablet to the TV.
Is Tata Sky+ better than Jio HomeTV?
Meanwhile, Tata Sky+ STB offers 1080i picture resolution as well as Dolby Digital sound support. In terms of special features, it supports 3D viewing, video on demand, karaoke and live TV recording. However, in comparison to Airtel Internet TV and Jio HomeTV, it misses out on app support through Google Play Store, gaming support, and Mixed Reality services which are available on Jio's service.