Kia Motors to invest $1.1bn in their factory in India
Kia Motors to invest $1.1bn in their factory in India
Written by
Anish Chakraborty
Apr 27, 2017, 03:43 pm
3 min read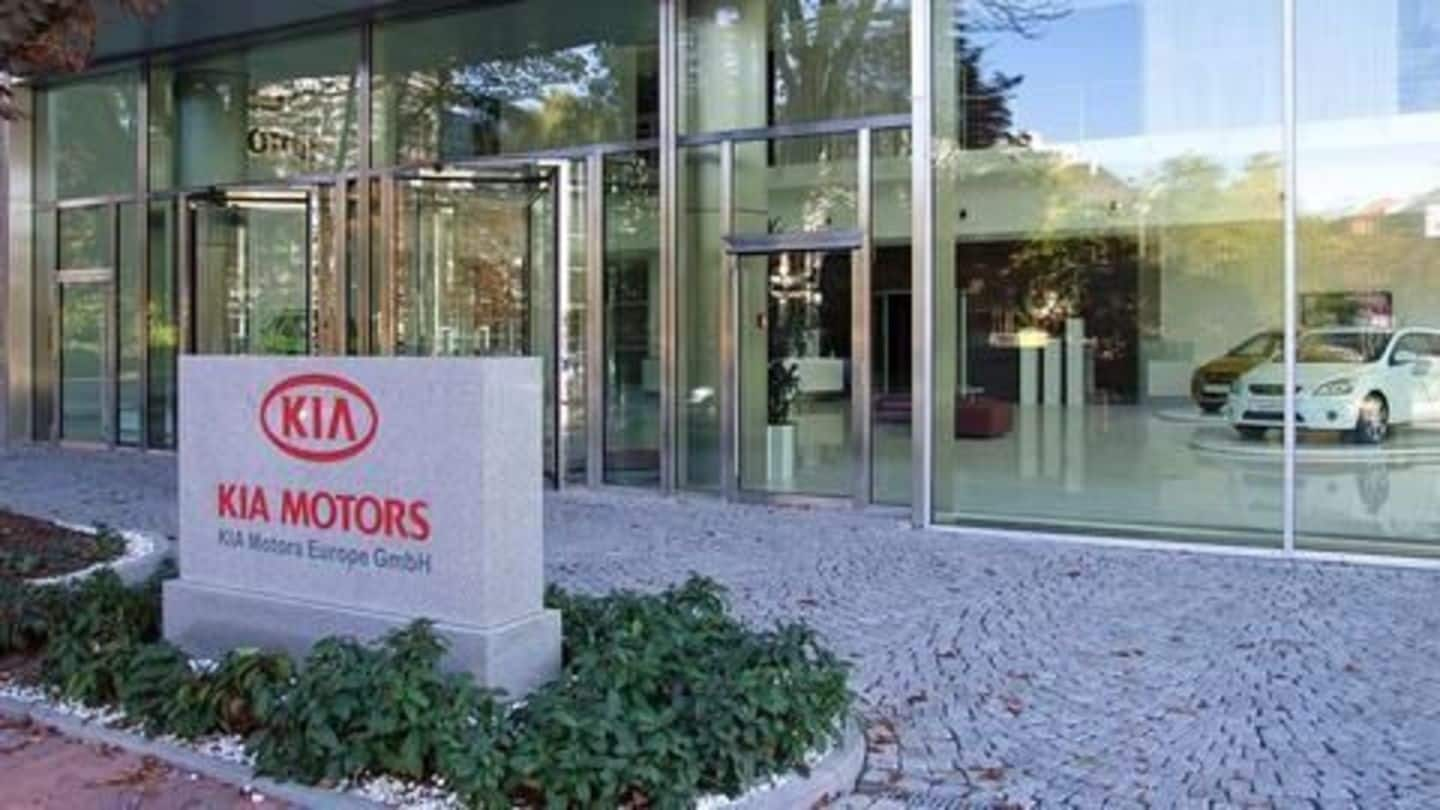 Following the slump in their sales in China, Kia Motors is gearing up to strengthen its base in the world's fifth largest market- India. Country's second largest car-makers Hyundai affiliated Kia Motors has said that it is going to sign a deal today to invest around $1.1 billion to create the company's first factory at Anantapur, Andhra Pradesh. Here's all you need to know.
Plant will be capable of producing 300,000 vehicles a year
The Anantapur plant would start with producing a compact sedan and a sport utility vehicle, especially customized for the Indian market. With a maximum capacity of producing 300,000 vehicles a year, the plant is slated to start production by next year. President of Kia Motors said the plant would help in "providing greater flexibility for our global business."
Hyundai and Kia Motors: Sisters/Rivals
According to MD, Hyundai India, Y.K. Koo, despite of being sister companies both the South Korean auto makers will remain separate entities in India. Koo further added that, "Kia is not the same as Hyundai. Their DNA is different. They have different sales and marketing strategies." Hyundai, which enjoys a majority share in Kia said that they would have aggressive outlook towards any competition.
Effects of BS-III car ban
Indian car manufacturers are struggling post BS III vehicles ban
Society of Indian Automobile Manufacturers (SIAM) has filed a review petition against the ruling of the apex court that quashed their demands of an extended window to dispose their BS III vehicles. The Ministry of Heavy Industries and SIAM are currently working in unison to find a legal remedy to the problem at hand according to reports.
Burdened stocks of the Indian automakers
Tata Motors is believed to have the highest number of BS III cars - 15,000 units - stocked in their inventory currently. Mahindra & Mahindra had 1,500 unsold BS III units, worth Rs. 1,500 crore as of March 31. Ashok Leyland and VE Commercial Vehicles are presently burdened with 10,664 and 1,500 unsold vehicles, respectively.
Modi to promote e-vehicles via policy push
Modi government is now aiming to convert the pollution spewing and fuel guzzling vehicles on the streets to a healthier battery driven alternative. This ambitious plan will see the government giving major tax breaks to the electric car manufacturers and sale of vehicles without batteries. Under this policy, public transports will also make the shift towards the pollution free alternative.
From every Rs. 100, a customer pays to buy a small car in India, government takes around Rs. 56 in the form of various taxes and from every Rs. 100 spent to buy luxury cars, approximately Rs. 82 goes to the government coffers.