Nanotech start-up Log 9 Materials raises $3.5 million funding
Nanotech start-up Log 9 Materials raises $3.5 million funding
Edited by
Ratnakar Shukla
Oct 23, 2019, 10:42 am
2 min read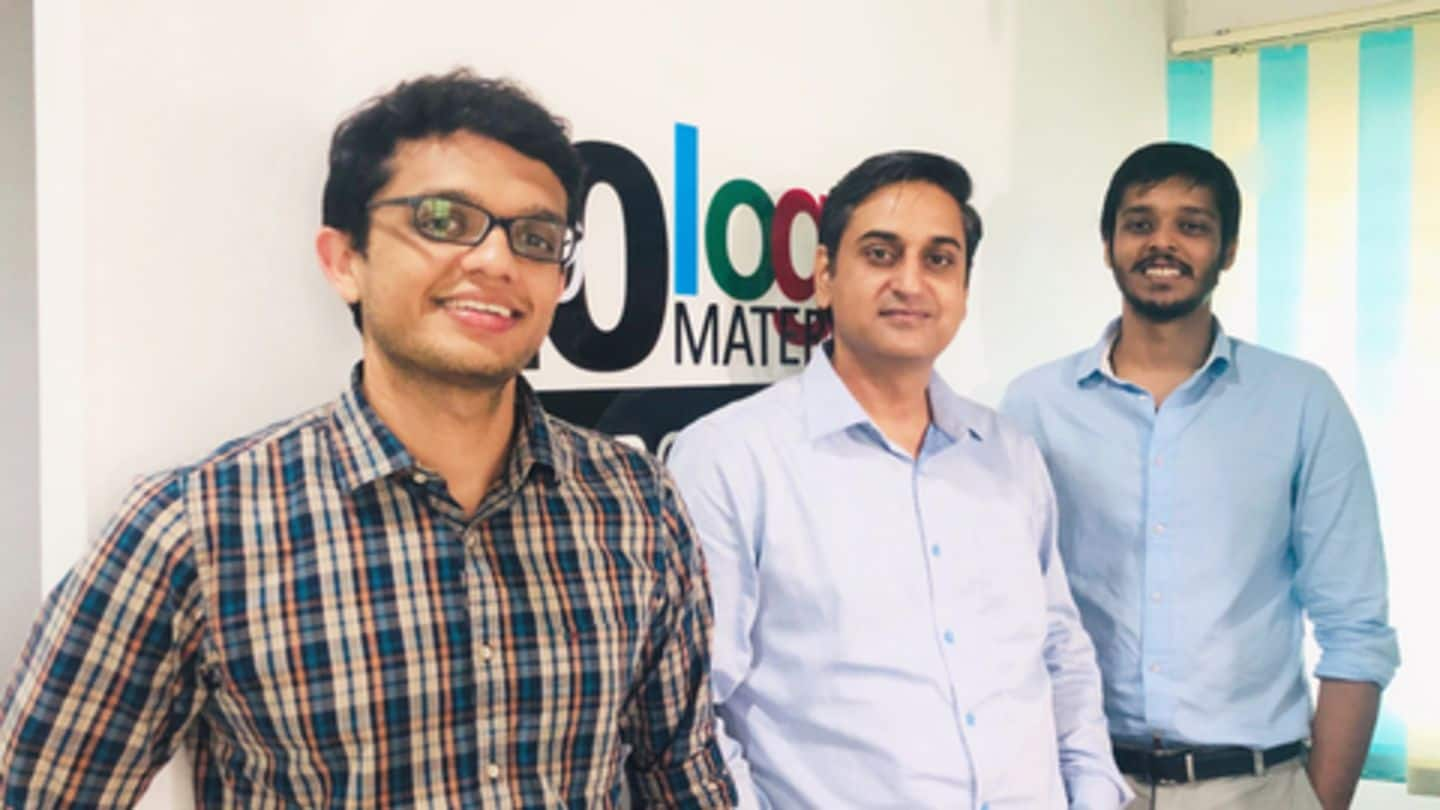 Bengaluru-based Nanotech start-up, Log 9 Materials, has raised $3.5 million funding in Series A round led by Sequoia India's scale up program Surge and Exfinity Venture Partners. The company, which was started in 2015, is working to reduce dependencies on fossil fuels and move towards cleaner energy alternatives. Here's all about them.
Log 9 Materials: An initiative to curb pollution
Founded by IIT Roorkee alumni Akshay Singhal, Kartik Hajela, and Pankaj Sharma, Log 9 Materials aims to commercialize the use of graphene and move towards a cleaner environment with zero-emission, low-cost aluminium-air battery cells. Interestingly, the company's first product was a graphene based cigarette filter, which claims to reduce the risk of cancer by 90%.
They are building the future of energy: Investor
"Log 9 is building the future of energy," Anandamoy Roychowdhary, the Director of Technology at Sequoia Capital India LLP, said in a statement. He further added, "Their tech can help us harness aluminium and will result in a 100 percent recyclable energy future that is safe, free of distribution calamities risk, and generates zero waste - and hence, fully sustainable."
How the company will utilize the funds?
Speaking on the recent fund-raise, Singhal, who is also the CEO of Log 9 Materials, said that the fresh funds will be utilized for the development and deployment of company's flagship project, the aluminium-air fuel cells. With this, the start-up aims to revolutionize the energy sector with safer, economical, and scalable batteries for EVs, which would result in zero-emission.
Meanwhile, here's a look at previous investments in Log 9
With the latest investment from Sequoia India, the total funding amount raised by Log 9 Materials now stands at $3.9 million. Prior to this round, the company had raised around Rs. 3 crore (around half a million dollars) in Pre Series A investment in 2018, and an undisclosed amount in a seed round of funding in 2017.