Petrol, diesel prices rise in the aftermath of Saudi drone-strikes
Petrol, diesel prices rise in the aftermath of Saudi drone-strikes
Sep 22, 2019, 04:46 pm
3 min read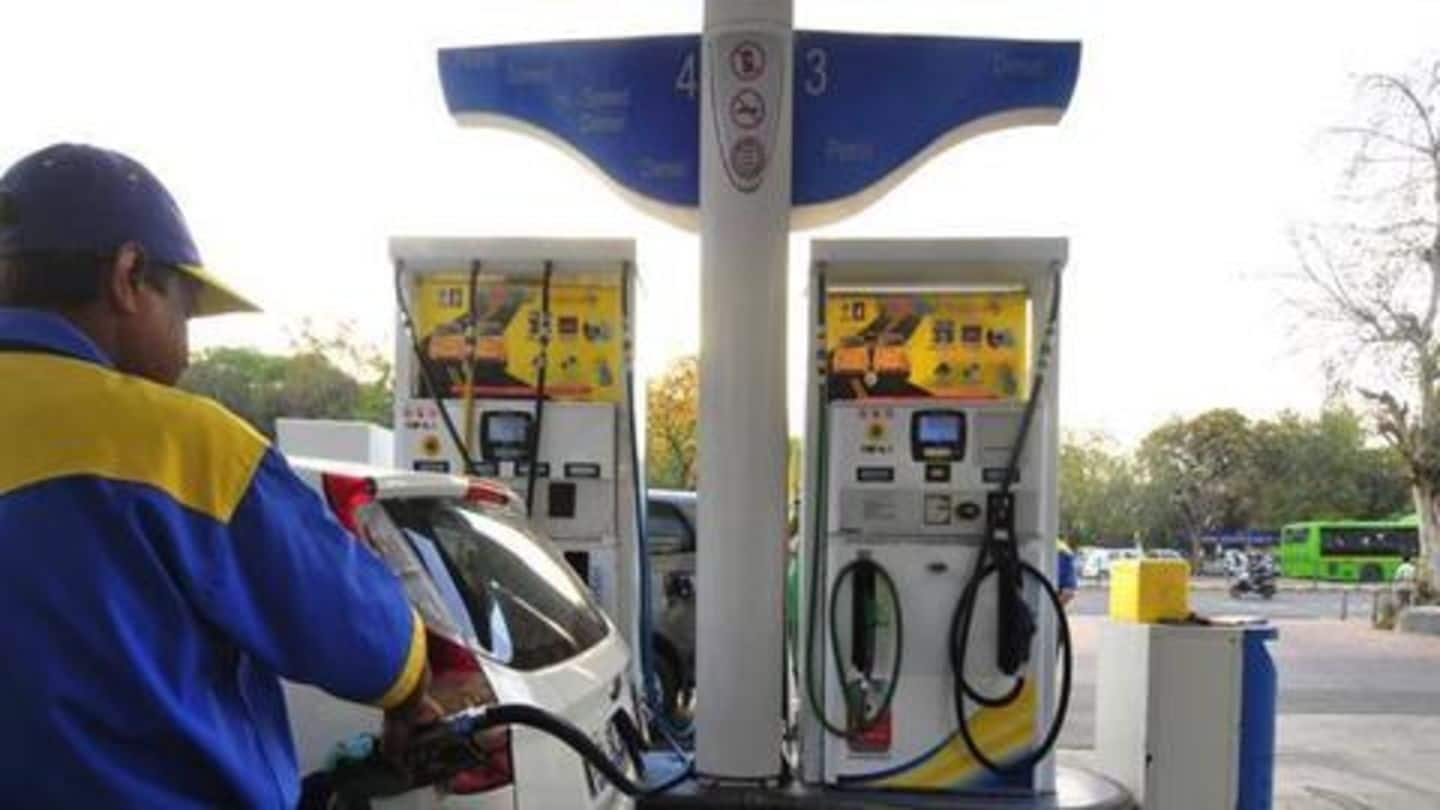 According to notifications from Indian Oil Corporation (IOC), prices of petrol have jumped by Rs. 1.59/liter and that of diesel by Rs. 1.31/liter in the last six days- the most since daily price revision was introduced in 2017. This happened because global markets took a major hit in the aftermath of the recent drone-strikes on Saudi Arabian oil facilities. Here are the details.
Last week, Saudi Arabia witnessed attacks on two key oil-facilities
For the uninitiated, Saudi Arabia witnessed drone-missile attacks on two key facilities of the state-owned company Aramco, last week. The attack vanished 5.7 million barrels of production, or about 60% of what Saudi Arabia currently produces. The bombardment, that interrupted 50% of Saudi's total oil production and 5% of global supply, has severely jolted international markets. Since then, the global markets have been shaky.
Prices today: Rs. 73.62/liter for petrol; Rs. 66.74/liter for diesel
As far as India is concerned, the price of petrol hiked by 27 paise to Rs. 73.62/liter, and diesel rates went up by 18 paise to Rs. 66.74/liter in Delhi (that serves as benchmark for national rates), on Sunday. Although oil prices have relaxed since the sudden spike on Monday, this is the sixth straight daily increase in domestic rates.
How are oil prices in India computed?
Notably, since India fulfils 83% of its oil needs through imports, petrol and diesel prices are directly proportional to the rupee-dollar exchange rate and the prices of crude oil in the international market. For fixing petrol, diesel rates, state-run fuel retailers take into account a 15-day average of international benchmark rates. Importantly, crude oil prices have increased by 6% in the last week.
India is heavily dependent on Saudi for its oil needs
Saudi Arabia is India's second-largest oil supplier, after Iraq. Out of its total imports, India procures one-fifth of its purchases or nearly 2 million tonnes of crude every month from Saudi. Of this, 1.2-1.3 million tonnes of supplies for September have already been taken and the rest has also been assured by the middle-eastern Kingdom. However, Saudi has sought deferment of some LPG supplies.
The impact on global-markets could be felt for years: Experts
While Saudi Arabia claims that it can quickly bring supply back on track, experts and analysts maintained that the impact of these attacks on the global market could be felt for years. To note, China, South Korea, Japan and India are the biggest buyers of Saudi's oil in Asia. However, India could be the worst affected, as its oil reserves are the lowest.