WeWork CEO wants to live forever, be the "World's President"
WeWork CEO wants to live forever, be the "World's President"
Written by
Siddhant Pandey
Sep 21, 2019, 06:09 pm
3 min read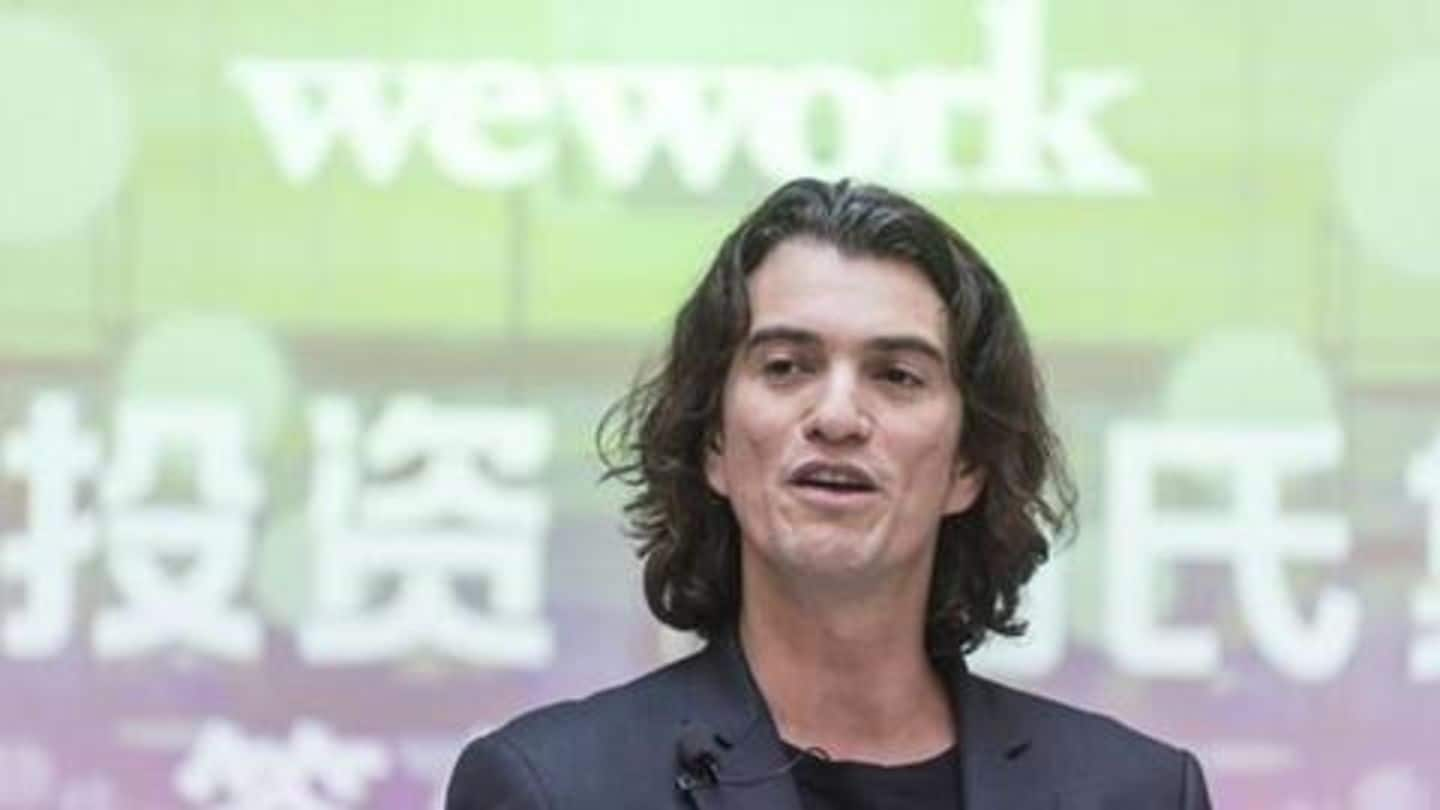 Earlier this year, a New York Magazine profile on WeWork CEO Adam Neumann painted him as quite the party boy with company events boasting free-flowing beer kegs, weed or some such. Neumann even reportedly offered a former employee tequila shots during an interview. However, the seemingly tell-all report only pales to what The Wall Street Journal's Eliot Brown had to say.
Neumann once left weed in a cereal box on flight
As it turns out, Neumann is much more than his penchant for Don Julio 1942 (a tequila brand). According to WSJ, he spent the last summer flying *high* (geddit?) in a private jet across the Atlantic Ocean to Israel with his friends. However, after all that toking, Neumann left a cereal box on the plane with so much marijuana, that the crew contacted the plane's owner.
Neumann was then left stranded in Israel. Here's why
Thereafter, the owner ordered the plane back to the US, however, Neumann hung back in Israel, stranded. Why? Because he was worried about getting caught in an illegal international drug trafficking fiasco, you know, after he illegally trafficked drugs internationally.
WSJ also touched upon Neumann's political ambitions
Apparently, Neumann told "at least one person" that he hoped to become Israel's Prime Minister. He even asked a political pro about "feasibility of changing the laws so people not born in the US could run for president." With dreams larger than WeWork's valuation, Neumann also wants to be "president of the world." If you're wondering where he gets his weed from... Same.
Nothing says mass-firing like a round of tequilas and hip-hop
Reportedly, Neumann also instructed his company's management to fire 20% staff annually. Detailing an incident where Neumann fired 7% of his staff, WSJ stated that after announcing the cuts at a meeting, he had employees carry trays of tequila shots into the room. Then, and we kid you not, Darryl McDaniels of the hip hop group Run-DMC played a set as workers danced to "It's Tricky."
Neumann wants to be immortal and world's first trillionaire
The lengthy report goes on to mention Neumann's desires of becoming the world's first trillionaire and an immortal. He even once told his employees that the company could end world hunger. The report's revelatory streak did not stop with Neumann as WSJ stated that once, his wife and colleague, Rebekah Neumann, fired multiple employees for a few minutes because she "didn't like their energy."
WeWork CEO's profile published amid company's IPO fiasco
The WSJ profile on Neumann comes on the heels of WeWork's failed attempt to IPO for $40 billion. WeWork's parent company, The We Company, is now reportedly been mulling going public with a valuation in the $10 to $12 billion range.