India's largest telecom operator born as Vodafone, Idea complete merger
India's largest telecom operator born as Vodafone, Idea complete merger
Aug 31, 2018, 02:28 pm
2 min read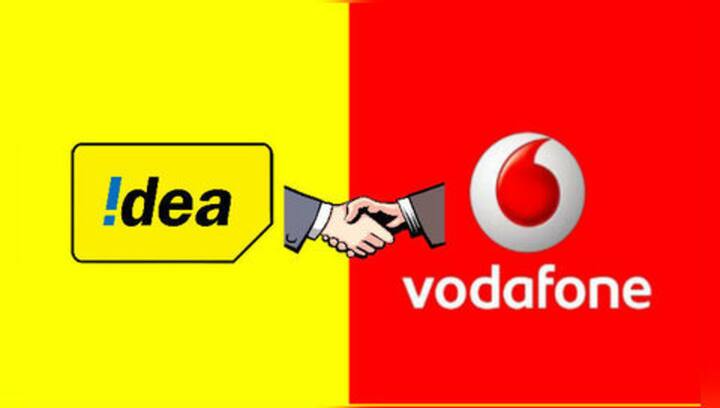 Following the Department of Telecommunications' approval in July, the long-awaited merger of Vodafone India and Idea Cellular has finally been completed. The merged entity, called Vodafone Idea Ltd, is now India's largest telecom service provider with over 408 million subscribers in India. Former Vodafone India COO Balesh Sharma has been named the CEO of the merged entity. Here are the details.
What the merger means for the Indian telecom market
The merger, which saw Bharti Airtel toppled from its pole position, will also give Vodafone and Idea the firepower to combat Reliance Jio, which has been aggressively expanding its hold. Additionally, with its cellular services, a broadband network of 3.4 lakh sites, and a retail network of 17 lakh stores, Vodafone Idea will command an all-India revenue market share of 32% (Rs. 60,000cr).
The financials of the deal, as reported by the companies
"The merger is expected to generate Rs. 14,000 crore annual synergy, including opex synergies of Rs. 8,400 crore, equivalent to a net present value of approximately Rs. 70,000 crore," said a joint statement by the two companies.
Vodafone Idea to offer services to 92% of Indian population
Notably, the merger will see Vodafone and Idea collectively command a wide spectrum portfolio of 1,850MHz, have over 2 lakh mobile sites, and control 2.35 lakh kms of fiber cables. The aforementioned factors, according to Vodafone Idea, would help it provide top-notch broadband and voice connectivity to a whopping 92% of India's population across over 5 lakh villages, towns, and cities.
Competition in the telecom sector is expected to intensify
The merger now leaves three major players - Bharti Airtel, Reliance Jio, and Vodafone Idea - in the telecom sector in the battle to dominate the market. With more Indians buying phones, and demand for data increasing day by day, the sector is slated to see intense competition, provided that Vodafone Idea can step up its 4G rollout, which has been sluggish so far.