10 lakh bank employees on strike: All you should know
10 lakh bank employees on strike: All you should know
Dec 26, 2018, 12:22 pm
2 min read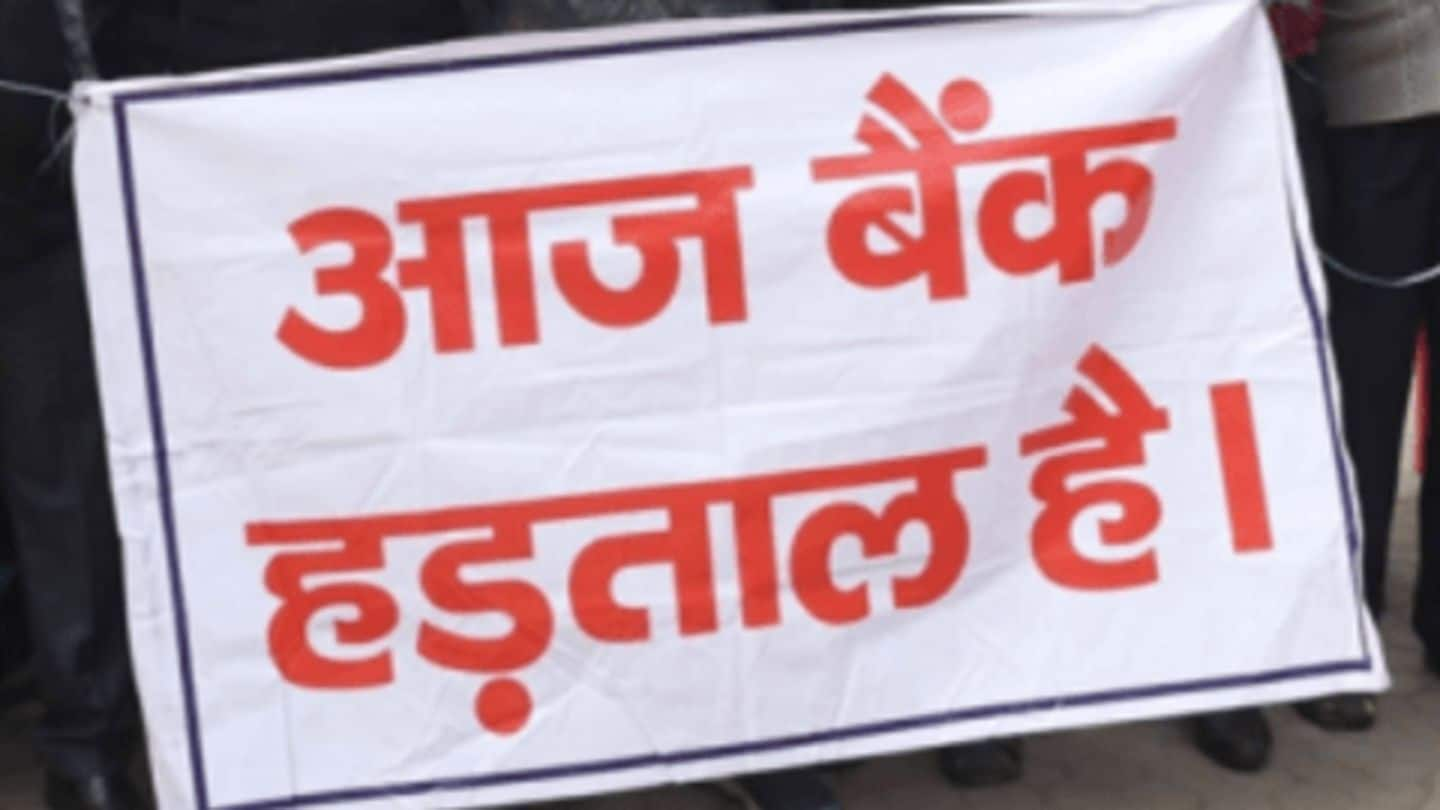 Nearly 10 lakh bank employees went on a strike on Wednesday, December 26, and it is sure to hit offline services like withdrawing, depositing cash, clearance of cheques and issuance of demand drafts. The employees are protesting the proposed merger of Vijaya Bank and Dena Bank with Bank of Baroda. The government had announced this merger in September but employees aren't happy with it.
First things first: Who has called the strike and why?
The nationwide strike has been called by Union Forum of Banks Union. The Union opines that though government hopes the merger will help banks in growing, it won't. Even if all public sector banks are bundled into one, the entity will not find a place in top 10 globally, the Union thinks. It is claimed that merger neither respects interests of employees nor customers.
Union explains why the merger is not the best idea
After the merger, the entity will have a combined business of Rs. 14.82 trillion, coming third to SBI and HDFC. But UFBU, which is an umbrella union of many smaller unions, believes this will lead to the closure of many branches and customers would face problems. The implementation of Jan Dhan Yojana, Mudra, and Prime Minister's housing scheme has already burdened banks, the Union claimed.
But why does the government want a merger?
The proposed merger was announced under the prompt corrective action policy of the Reserve Bank of India. The idea is to create a global-sized, strong, and sustainable lender. The government, for its part, has already committed funds for the merger, and if all goes well, expects the merged entity to become operational by the start of the next financial year. Notably, SBI had merged five of its subsidiary banks and took over Bharatiya Mahila Bank last year.
Further, employees also want a salary revision
Additionally, last week nearly 3.2 lakh employees of state-run banks were on strike demanding revision of wages. Indian Bank Association (IBA) has been asked by banks to negotiate the wages of employees in scale 1-3, but unions want them to be raised till scale 7. It has been 13 months since the talks started between IBA and unions, but in vain.