There could be a nation-wide bank strike on December 26
There could be a nation-wide bank strike on December 26
Written by
Shiladitya Ray
Dec 23, 2018, 05:32 pm
3 min read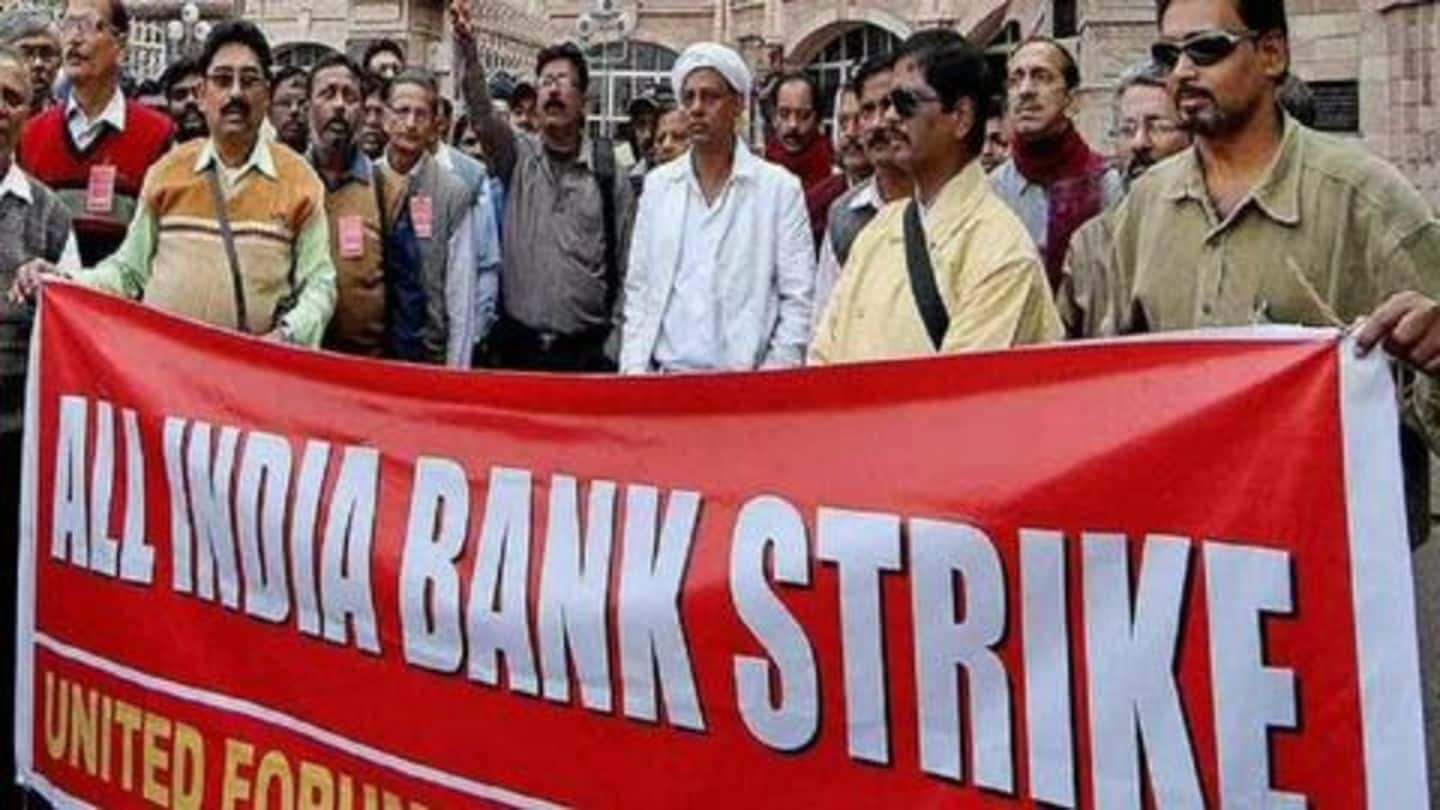 Almost one million bank employees, including those of private banks, have called for a one-day-long nation-wide strike on December 26 to protest against the proposed merger of Vijaya Bank and Dena Bank with Bank of Baroda. The call for the strike comes on the back of a similar strike organized by an officers' union of state-run banks on Friday. Here are the details.
Why does the government want a merger?
The proposed merger of the state-owned Vijaya Bank and Dena Bank with the larger Bank of Baroda (BoB) was announced by the government in September, under the prompt corrective action (PCA) policy of the Reserve Bank of India (RBI). The merger, if carried out, will make BoB India's third-largest lender. The idea is to create a global-sized, strong, and sustainable lender.
The merger should be completed by March 2019
The scheme for the amalgamation is expected to be finalized by the end of December, following which it will be placed before the Parliament, which is in session till January 8. The government, for its part, has already committed funds for the merger, and if all goes well, expects the merged entity to become operational by the start of the next financial year.
Nine bank unions are opposed to the merger
However, the United Forum of Bank Unions (UFBU), which is an umbrella organization of nine unions, including the All-India Bank Officers Confederation, the All-India Bank Employees Association and the National Organisation of Bank Workers, is opposed to the move. UBFU claims that the proposed merger will not be in the interest of banks or bank customers, and would be detrimental to both.
Why the UBFU is opposed to the merger
UBFU maintains that the government's ambition to create a strong, global-sized lender is a pipe dream. Even if the government merges all public sector banks into one entity, the merged entity would not feature among the top 10 global lenders, says UBFU. Further, the union also thinks that the merger would lead to a closure of many branches, thereby negatively affecting employees and customers.
The December 26 strike will also be accompanied by demonstrations
Thus, in a bid to protest against the move, bank employees will go on strike on December 26, while demonstrations will also be held in south Mumbai's Azad Maidan. Earlier, on December 21, 3.2 lakh officers from various state-run banks observed a day-long strike in a bid to protest against the merger. They also demanded an immediate revision of wages.