#CareerBytes: Common myths about CAT that need to be busted
#CareerBytes: Common myths about CAT that need to be busted
Written by
Ramya Patelkhana
Aug 20, 2019, 01:01 pm
3 min read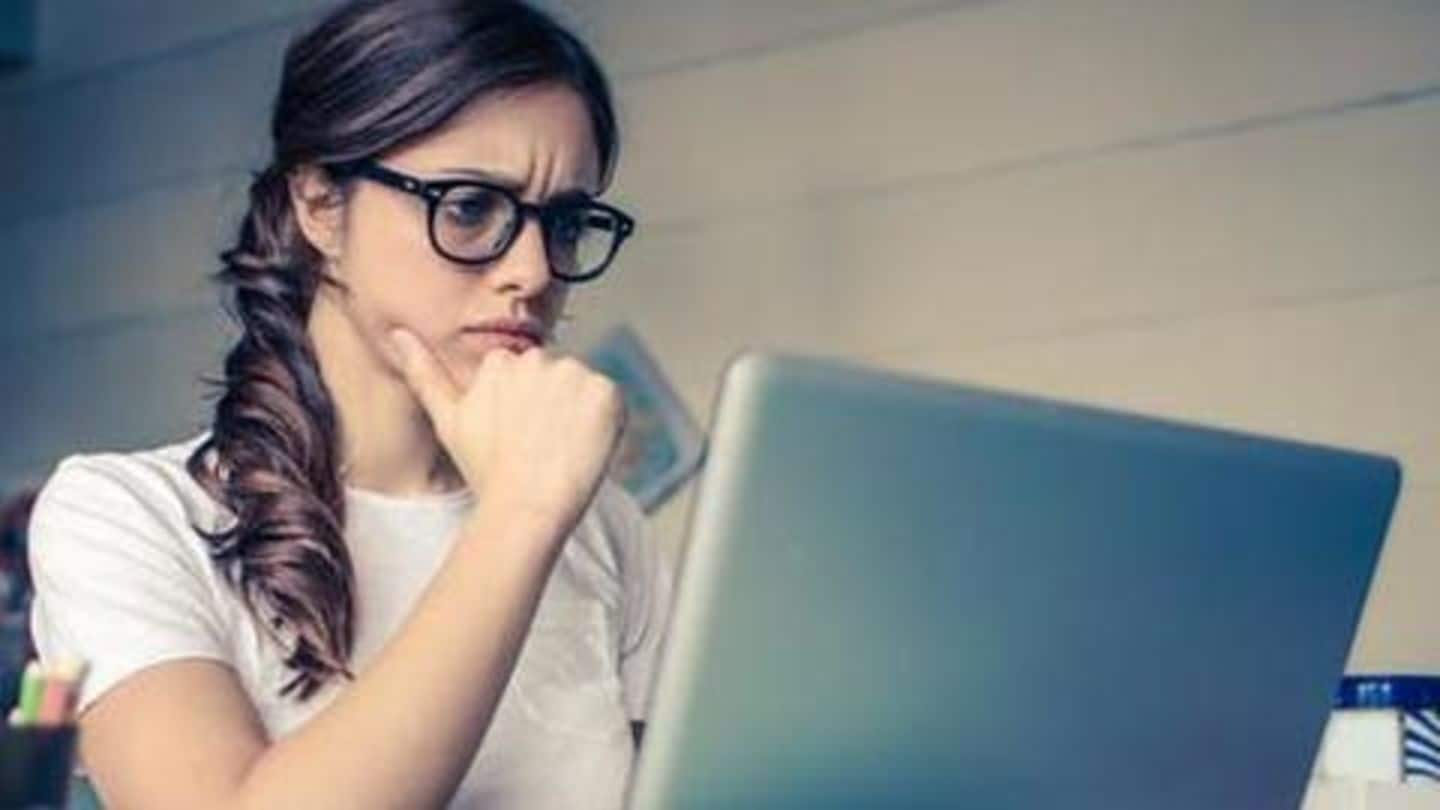 The Common Admission Test (CAT) is the gateway to the prestigious Indian Institutes of Management (IIMs) and other top B-schools in the country. The CAT 2019 registration process is currently underway and the examination is scheduled for November 24. However, there are a lot of myths and misconceptions surrounding CAT that many aspirants tend to believe. Here are some commonly-believed myths around CAT.
The CAT exam favors IIT graduates and engineers
There is a common misconception that candidates from IITs or those with an engineering background have an advantage over others in cracking CAT. Many believe that CAT favors aspirants from an engineering background. However, it is a myth. CAT has nothing to do with the candidate's educational background. Non-engineers have equally good chances of qualifying CAT provided they work hard and prepare well.
Without strong English language skills, one cannot ace CAT
Aspirants who don't have strong English language skills may believe that cracking CAT is impossible as they won't be able to score in the VARC section. However, it's a myth that people with strong English and public speaking/debating skills do well in VARC. While such candidates might have some advantage, they - just like any other aspirant - need thorough practice to ace VARC.
Securing good percentile in CAT guarantees admission to top institutes
Some aspirants also tend to believe that securing a good score/percentile in CAT can guarantee their admission to top management institutes. However, this is not entirely true. Obtaining a good score only is not enough as it is just the first step in securing admission. Candidates must clear a Written Ability Test, Group Discussion, and Personal Interview before finally getting selected for top B-schools.
Girls aren't good at math; they can't get into IIMs
There is another huge misconception that girls aren't good at math and quantitative aptitude because of which they cannot crack CAT or make it to the IIMs. However, girls shouldn't pay heed to such myths because there are many CAT toppers who are girls. One must understand that being good at math or any other subject has nothing to do with one's gender.
#5: CAT is all about getting into IIMs
Many think CAT is all about getting into IIMs, but this is not true. There are many top-ranking non-IIM management institutes that accept CAT scores for admission. If candidates can't get into IIMs, they can still get admission to these non-IIM colleges with good score.