#CareerBytes: Tips to calm your nerves one week before JEE-Main
#CareerBytes: Tips to calm your nerves one week before JEE-Main
Written by
Ramya Patelkhana
Jan 01, 2020, 12:08 pm
3 min read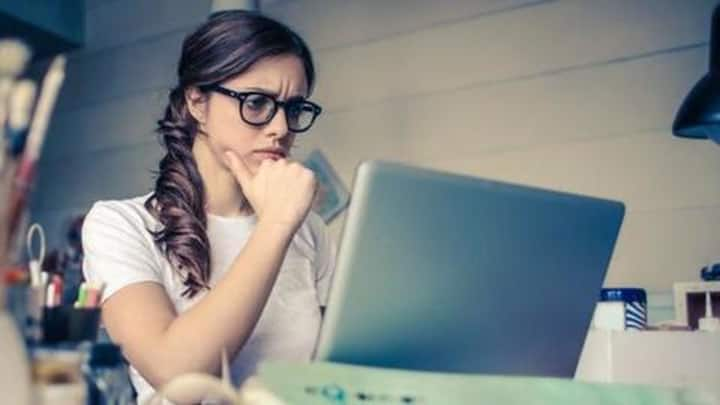 Joint Entrance Examination (JEE), comprising Main and Advanced, is the most challenging engineering entrance exam in the country. The JEE Main-2020 (January Session) is scheduled to be held between January 6-11. While it is natural to experience exam-related stress, students need to calm their nerves and stay relaxed to perform well in the exam. Here are some tips for aspirants to remain calm.
Last week is important for preparation but keep stress away
The last week before JEE-Main is important for preparation. Aspirants must create a new study plan for the days remaining before the exam. They must give equal time to revision and mock-tests and also take short breaks in between to refresh their minds. While it's essential to make the most of the remaining time, aspirants should not stress in order to do their best.
Don't study in detail; take mock tests to build confidence
Aspirants shouldn't study anything in detail in the last week and instead focus only on revising what they have studied already. They can take the help of revision keys and flashcards for effective revision. They should just skim through important points, formulas, theorems, chemical reactions, etc. Aspirants should also take mock tests to analyze their performance; this will also help them build confidence.
#3: Focus on strengths; don't study anything new
Also, aspirants shouldn't study any new topics in the last week to avoid stress. They should instead go through what they know and focus on their strengths. One should also get their doubts cleared. They should be confident about their preparation and believe in themselves.
Don't compare yourself with others; have a positive mindset
It is also important for aspirants not to compare their preparation level and performance with that of others. This will only mount unnecessary pressure on them and lead to stress. They can also practice meditation, which is considered one of the best ways to concentrate better, improve memory, and reduce stress. They should have a positive mindset to stay calm, confident, and focused.
Do not compromise on sleep time; focus on health
Like mentioned before, JEE-Main aspirants should prepare well, but they shouldn't take unnecessary stress over the exam. It's essential for them to relax and take breaks between their study sessions. They should also focus on their health; they must not compromise on their sleep time and get at least 6-7 hours of sleep daily. They should also eat healthy food and avoid junk food.