What's making news in Delhi today?
What's making news in Delhi today?
Jan 04, 2017, 01:58 pm
3 min read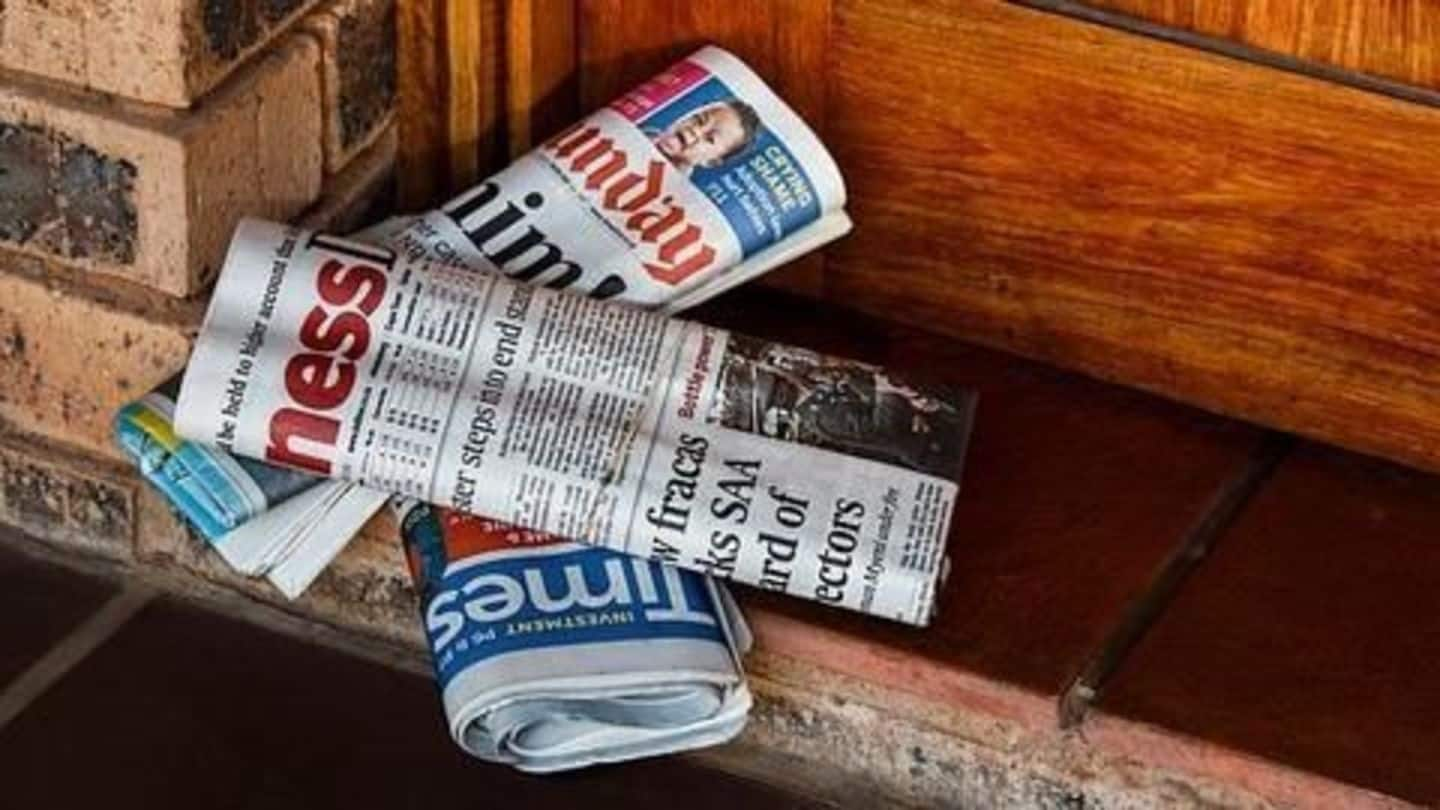 Investigations of the custodial death revealed the involvement of the station house officer (SHO) along with 5 other policemen in the murder. In another news, Manoj Tiwari wrote a letter to Kejriwal, appealing him to focus on the condition of "the people who voted him to power." Delhiites must be prepared for showers by the end of this week. Tap in to know more.
PWD denies being Gurugram's road repair agency
According to the Public Works Department (PWD), it wasn't appointed as Gurugram's premier agency for completing road repairs. In September 2016, CM Manohar Lal Khattar announced that by 1st November, 2016, PWD would complete the repair work; however, according to a senior district administration official, PWD was evasive in carrying out repairs. The Municipal Corporation of Gurgaon (MCG) is now in-charge for the same.
Cop's official car used to dump Sompal's body
Ongoing investigations into the alleged custodial death of 24-year-old fruit seller Sompal disclosed that the official car of the station house officer (SHO) was used to dump Sompal's body. According to sources, the SHO was helped by 5 other policemen. "Administrative action has been taken. An FIR has been registered. The SHO and other officers have been removed from their post," said a spokesperson.
Manoj Tiwari urges Kejriwal to focus on Delhi's development
According to Delhi BJP Chief Manoj Tiwari's allegations, the AAP government has failed to provide adequate water supply and improved sanitation in Delhi's colonies. Tiwari also wrote to the Chief Minister after spending one night at a slum in Inderpuri on 31st December, 2016. He said, "Kejriwal must at least go and see the condition of the people who voted him to power."
Ghaziabad's road fatalities were at a five-year high in 2016
According to official statistics, 2016 recorded the highest number of road fatalities in the last five years. In the 883 accidents that took place in 2016, 424 people lost their lives and 841 people were injured. In 2012, 2013, 2014 and 2015, the fatalities stood at 378, 399, 387 and 331 respectively. 2017 has already recorded a few accidents.
Delhi should expect showers at the end of the week
The Met department predicted rains for Delhi on Friday and Saturday; this will bring down temperatures during the day. The Met office at the Indira Gandhi International airport said, "The Delhi airport faced the third worst dense fog of this season after 2nd December and 14th December, 2016." Tuesday's maximum and minimum temperatures were higher than the normal average.
Nursery admissions now have an upper-age limit
Private schools of Delhi have set an upper-age limit for nursery admissions even though older children can be admitted. This is because directions sent by the department of education lack clarity in their wording, allowing schools to bypass the same. "There is no bar to admit students above the minimum age fixed by the department," reads the order.
BRT set to be redesigned for Rs.80 crore
The Public Works Department is set to redesign the BRT corridor; the 6.2 km stretch will be made at a cost of Rs.80 crore. Earlier, officials had estimated the redesigning cost to be Rs.10.97 crore. "Now there is a plan to construct give submerged/humped subways along the stretch and redesign it completely, which is why the budget has increased," said a senior official.