Delhi has less than one tree per person
Delhi has less than one tree per person
Written by
Pallabi C Samal
Jun 29, 2018, 07:53 pm
3 min read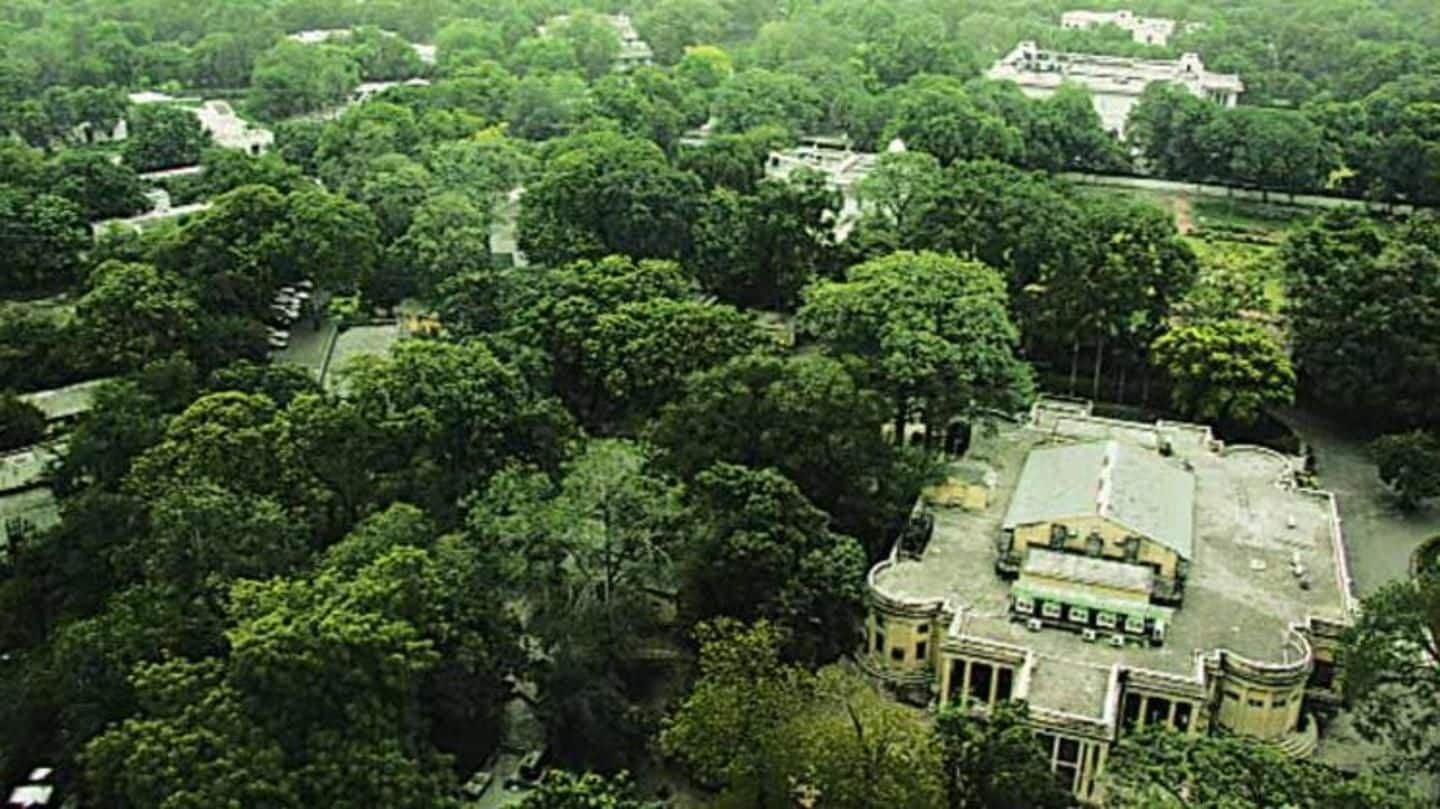 Tree cover in Delhi has been steeply declining, so much so that now the national capital has less than one tree per person. The drop in tree cover might explain why air pollution has been rising at a steady rate in the city. However, not all is bad. The forest-cover of Delhi has seen a marginal increase lately.
Maximum decline took place in 2005-15 decade
These were the findings of the Forest Survey of India (FSI) that released its report recently. According to it, in 2009, tree cover in the city was recorded at 123 sq km, but in 2017, it declined to 113 sq km. In 2015, however, it was even less at 111 sq km, said the report, adding the maximum decline took place during 2005-15.
What is tree cover and forest cover?
Tree cover refers to tree density in cities and rural areas that are outside the protected forests. While forest cover means canopy density above 10% in an area of one hectare or more. Tree cover considers canopy density in areas below that size.
176L saplings planted since 2009, says Delhi government
Dense forest cover is also declining, but marginally, said FSI report. This can be attributed to the government's compensatory afforestation projects. The AAP-led government said yesterday that 176L saplings have been planted since 2009 and in 2018-2022, the environment department plans to plant 1cr saplings in an attempt to increase green cover. However, environmentalists suggest the key is to plant different varieties of trees.
'You need canopied trees to fight pollution'
"I have even seen the forest department planting champa, pongamia, royal palm and bougainvillea. These are not even trees. You need canopied trees to fight pollution. Focus should be on native species," said C R Babu, professor emeritus, Centre for Environmental Management of Degraded Ecosystems.
Infrastructure projects can impact trend, but 'tree-cover should be increasing'
"Tree cover should be increasing in cities. It can be dynamic because these are not protected forests," explained Prakash Lakhchaura, senior official, FSI. Lakhchaura further said that due to infrastructure projects, it might undergo some changes, but "the overall trend should be of a rise in tree cover." The report FSI released was based on the data collected for over two years.
'Chipko movement' impact: Center backs down from cutting big trees
Recently, 1,500 people protested in Sarojini Nagar against the cutting of a whopping 16,500 trees to make way for seven central government colonies. A couple of AAP leaders had joined the protest too. The Delhi HC, questioning the move, had stayed the matter till July 2. Facing strict opposition, the Center today finally said "no big trees will be cut" for the project.