Vegetables in Delhi found to have high lead content: Study
Vegetables in Delhi found to have high lead content: Study
Written by
Siddhant Pandey
Jul 26, 2019, 02:59 pm
3 min read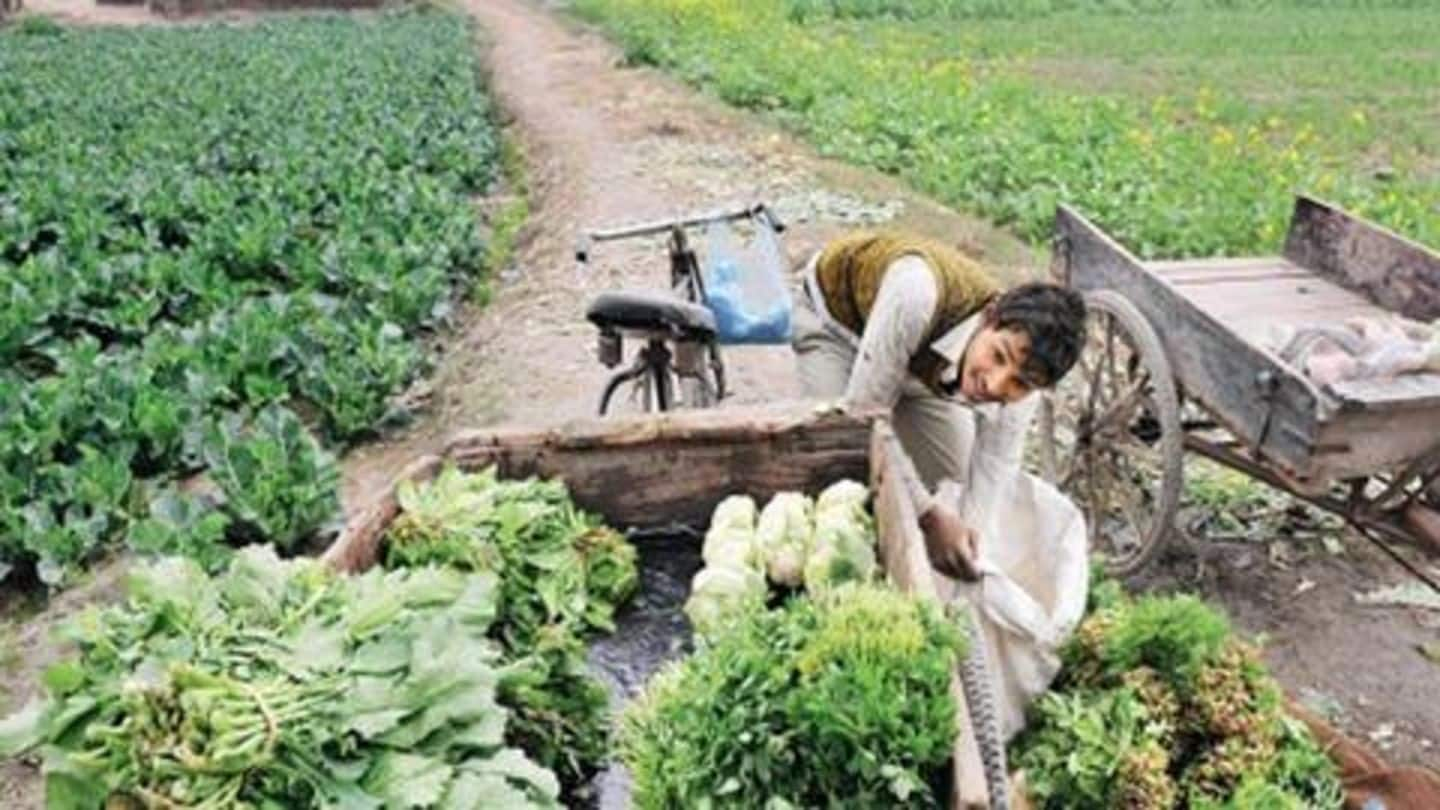 If you think eating your vegetables is going to assure good health, you might want to check again. Despite the ban imposed by the National Green Tribunal in 2015 on the cultivation of edible crops along the floodplains of the Yamuna, farming continued, and as per a new study, vegetables grown in the region have high contents of lead, a toxic heavy metal.
Study analyzed vegetables sold at Usmanpur, Geeta Colony, Mayur Vihar
Hindustan Times reported the findings of a study conducted by the Council of Scientific and Industrial Research-National Environmental Engineering Research Institute (CSIR-NEERI) in February 2019. The study analyzed data from three locations: Usmanpur, Geeta Colony and Mayur Vihar. Seven vegetables - cabbage, cauliflower, radish, brinjal, coriander, fenugreek, and spinach - were tested for lead, mercury, nickel, and cadmium, The Times of India reported.
Nickel, mercury, cadmium below detectable levels, lead exceeded FSSAI standard
According to the report, levels of nickel and mercury did not exceed standards set by Food Safety and Standards Authority of India (FSSAI), i.e., 1.5mg/kg for nickel, and 0.25mg/kg for mercury. Cadmium was also found to be below detectable levels. However, the FSSAI standard for lead (2.5mg/kg for vegetables) exceeded in most samples, and was found to be in the range 2.8-13.8mg/kg, HT reported.
Highest lead contamination found in coriander collected from Geeta Colony
The highest level of lead contamination was found in coriander gathered from east Delhi's Geeta Colony, the report added. Except for cabbage, lead levels were found to be above safety standards in almost all vegetables, with the highest one recorded in spinach, at 14.1mg/kg.
What can happen if you consume lead-contaminated food?
Long term consumption of food containing unsafe concentrations of heavy metals can lower energy levels, damage the functioning of the brain, lungs, kidney and liver, damage blood composition, and even cause cancer. Manoj Misra of the Yamuna Jiye Abhiyan told HT, "Lead poisoning can lead to mental retardation in children. This is a serious issue and the authorities should immediately take action."
Lead contamination could be from industries of batteries, paint, etc.
SK Goyal, senior principal scientist and head of NEERI, Delhi, told HT, "The source of lead could be industries dealing in automobile parts, batteries, paint, and polythene. Various kinds of usage of lead-based compounds may also be potential sources." Although only 2% of Yamuna's length passes through Delhi, it accounts for 76% of the river's pollution, the NGT had stated in 2018.
Experts okay with farming in region, provided testing is done
However, in spite of the contamination, experts told TOI, that farmers may be allowed to grow vegetables in the region, provided there's a regular check on the levels of heavy metal present in the produce, including the harvest from organic farming. The CSIR-NEERI report also said that similar tests for heavy metals should be conducted by authorities for soil and irrigation water regularly.