Feel free to dump waste in Aravalis: Gurugram civic body
Feel free to dump waste in Aravalis: Gurugram civic body
Written by
Ramya Patelkhana
Sep 19, 2017, 11:17 am
2 min read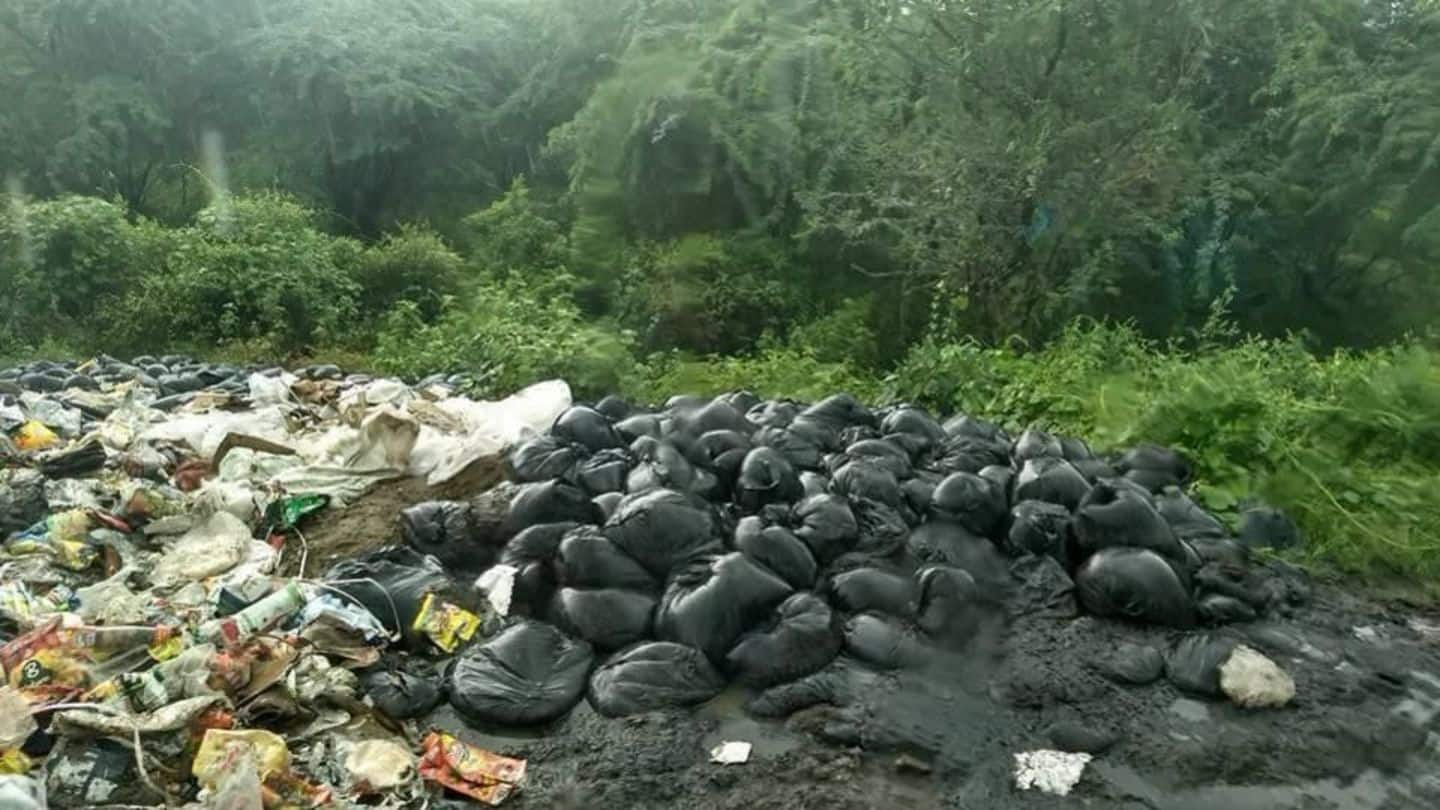 A new waste-dumping site near the Gurugram-Faridabad border, covering two acres of the seasonal Ghata Lake, is polluting the Aravallis. While environmentalists raised concerns, Municipal Corporation of Gurugram stated it "can't and won't" prevent waste-dumping in the Aravallis or any place. MCG said its hands are tied by the legal case against the construction and demolition waste-treatment plant it planned at Basai. Know more!
Environmentalist Vaishali Chandra Rana's statement
"It is shocking that the MCG refused to help us. The latest dumpsite has come up in the middle of a green belt in the Aravali foothills, at the slope of Ghata where the rainwater runoff is maximum. This is disastrous for the environment."
Environmentalists approached NGT to get stay on Basai plant
Haryana Government wanted to build the construction and demolition waste-treatment plant over 55 acres at Gurugram's Basai. But environmentalists opposed and argued in National Green Tribunal the plant would destroy Basai's ecology. MCG Senior Town Planner Sudhir Chauhan said: "As no alternative arrangement could be made for dumping of waste, people are free to dump garbage wherever they want till the ban is lifted."
Waste-dumping in the Aravallis, violation of NGT rules
In 2016, National Green Tribunal stated if anyone was found dumping waste in the Aravallis, their vehicle should be seized and a Rs. 5,000 penalty should be imposed. It also directed Gurugram and Faridabad police commissioners to ensure the rules are fully complied with.