Delhi Metro: 16 new AFC-gates at interchange stations on Magenta-Line
Delhi Metro: 16 new AFC-gates at interchange stations on Magenta-Line
Jun 03, 2018, 04:34 pm
2 min read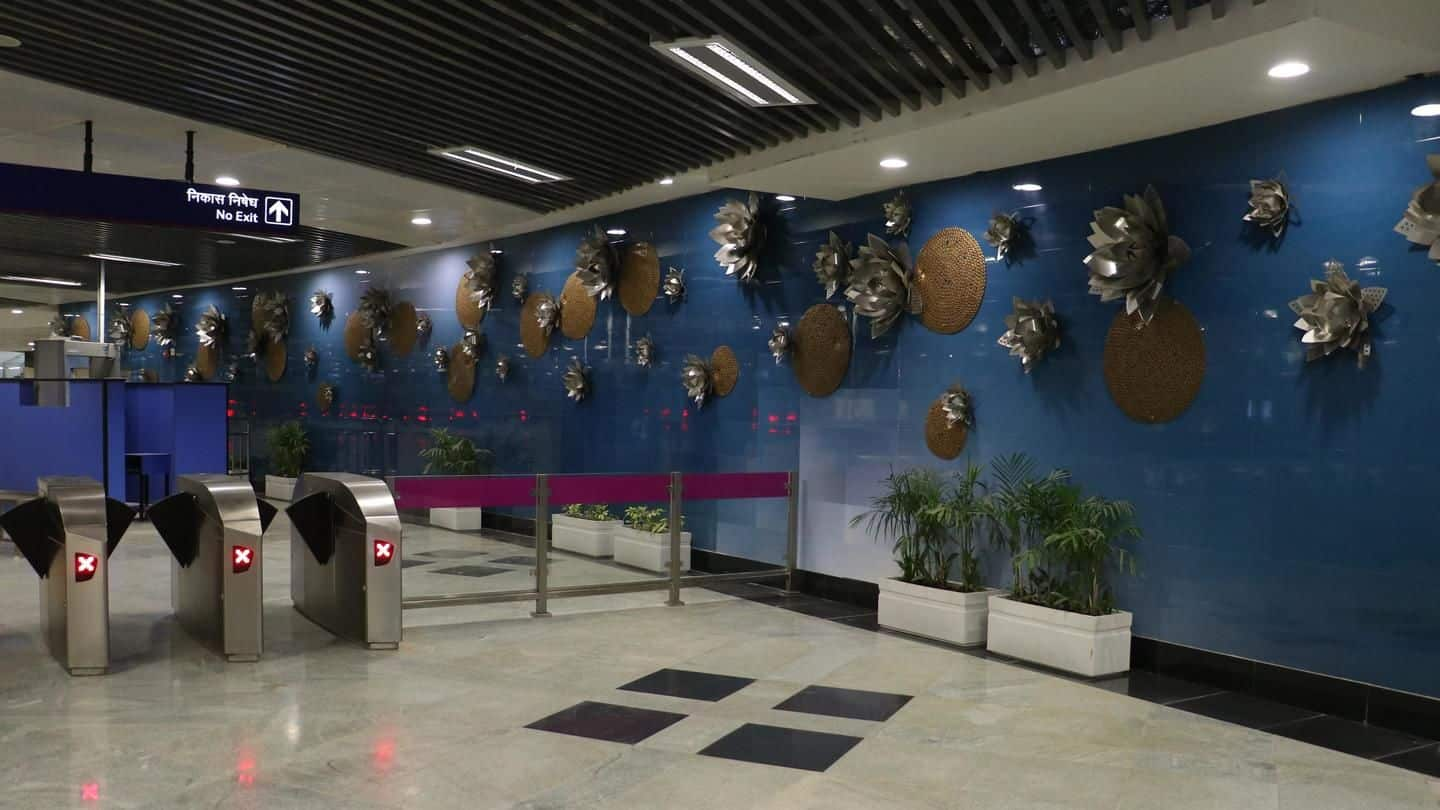 To ensure smooth movement of commuters at new interchange stations of Line-8 (Magenta Line), Delhi Metro Rail Corporation installed 10 extra automatic fare collection (AFC) gates at new Hauz Khas station and six new AFC gates at Janakpuri West station. With this, total AFC gates increased from 12 to 22 at Hauz Khas and from six to 12 at Janakpuri West stations. Here's more.
Magenta Line was opened for public on May 29
The 24.82-km Janakpuri-Kalakji Mandir section of the Magenta Line was opened to the public on May 29, which has 16 stations, 14 underground, two elevated, including one that caters to travelers moving in and out of the domestic terminal of the city airport.
Delhi Metro increased frequency of trains
DMRC also increased the frequency of trains on some lines. "Now all trains coming from Vishwavidyalaya are terminating at HUDA City Center. Earlier some trains would terminate at Qutub Minar station." "Frequency of trains between Qutab Minar-HUDA City Center stations has also increased from every 4 minutes and 11 seconds to 2 minutes and 47 seconds," Executive Director, DMRC's Corporate Communications, Anuj Dayal, said.
Delhi Metro's total trips increased from 3,650 to 3,735
Recently, three more trains each have been added on Red Line (Rithala-Dilshad Garden), Blue Line (Dwarka Sec-21-Noida City Center), increasing the total trains to 29 and 64 respectively, DMRC said. Similarly, on Yellow Line (Samyapur Badli-HUDA City Centre), the total trains have been increased to 55 from 54. With the increase in trains, total trips increased from 3,650 to 3,735 across the network.
Frequency of trains also increased on Red, Blue line
"Frequency of trains on the Red Line has increased from 3 minutes and 20 seconds to 3 minutes and 6 seconds. On the Blue line, the frequency of trains has increased from 2 minutes and 46 seconds to 2 minutes and 40 seconds," DMRC said.