Abhishek-Aishwarya leaves 'Gulab Jamun' due to creative differences?
Abhishek-Aishwarya leaves 'Gulab Jamun' due to creative differences?
Jan 08, 2019, 01:55 pm
2 min read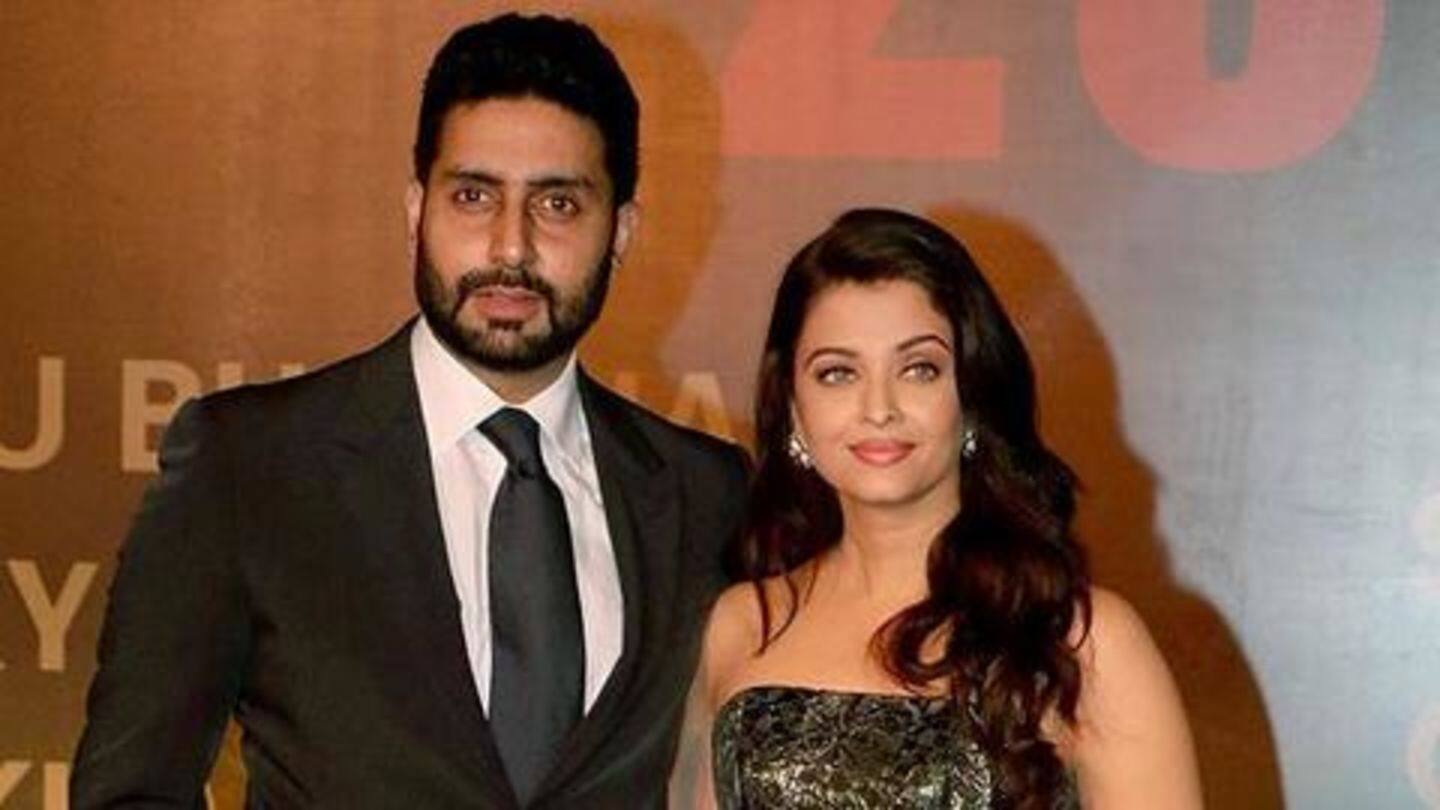 Watching a real-life couple romancing on big screen is always a delight. And when the couple is Abhishek Bachchan and Aishwarya Rai, the excitement is natural. A few months back, when they were roped in for Gulab Jamun, the fans were obviously excited. But looks like, we'll have to wait for this much-awaited 'reunion' as both of them have walked out of this project.
Earlier, Aishwarya had confirmed about her role in 'Gulab Jamun'
Notably, Aishwarya had confirmed about her collaboration with husband Abhishek in Gulab Jamun last year. Their last release together was Raavan, eight years back. "Abhishek and I have agreed to do Gulab Jamun. The script was offered a year and a half back. We had agreed on the idea then. It's a beautiful script and we fit the narrative," Aishwarya was quoted saying then.
Besides, Abhishek was also looking forward to working with Aishwarya in Gulab Jamun. The Manmarziyaan actor stated that Aishwarya brings out the best in him. "I think I've done more films with Aishwarya than any other female co-star. She has always brought out the best in me. I am excited to get in front of the camera with her once again," Abhishek had stated.
But, then why did they exit the project?
Abhishek-Aishwarya's exit from Gulab Jamun has left their fans disappointed. If the gossip mongers are to be believed, the couple walked out of Gulab Jamun owing to creative differences with the makers. "Abhishek-Aishwarya suggested certain changes. While things were being worked out, they seem to have changed their mind," a source told Pinkvilla.
Audience is keen to watch Abhishek-Aishwarya together on screen
Abhishek-Aishwarya makes an incredible couple and their chemistry sets the screen on fire. Although most of their movies didn't witness commercial success, they have been among Bollywood's all-time favorite jodis. Certainly, watching them together onscreen is a cinematic treat. But as they say, good things take time, we'll also have to wait for Abhishek-Aishwarya's onscreen reunion. We hope they announce their next project soon.