Vivek Oberoi's tweet on Aishwarya Rai leaves Abhishek Bachchan fuming
Vivek Oberoi's tweet on Aishwarya Rai leaves Abhishek Bachchan fuming
Written by
Trivesh Sharma
Edited by
Pallabi C Samal
May 25, 2019, 04:40 pm
2 min read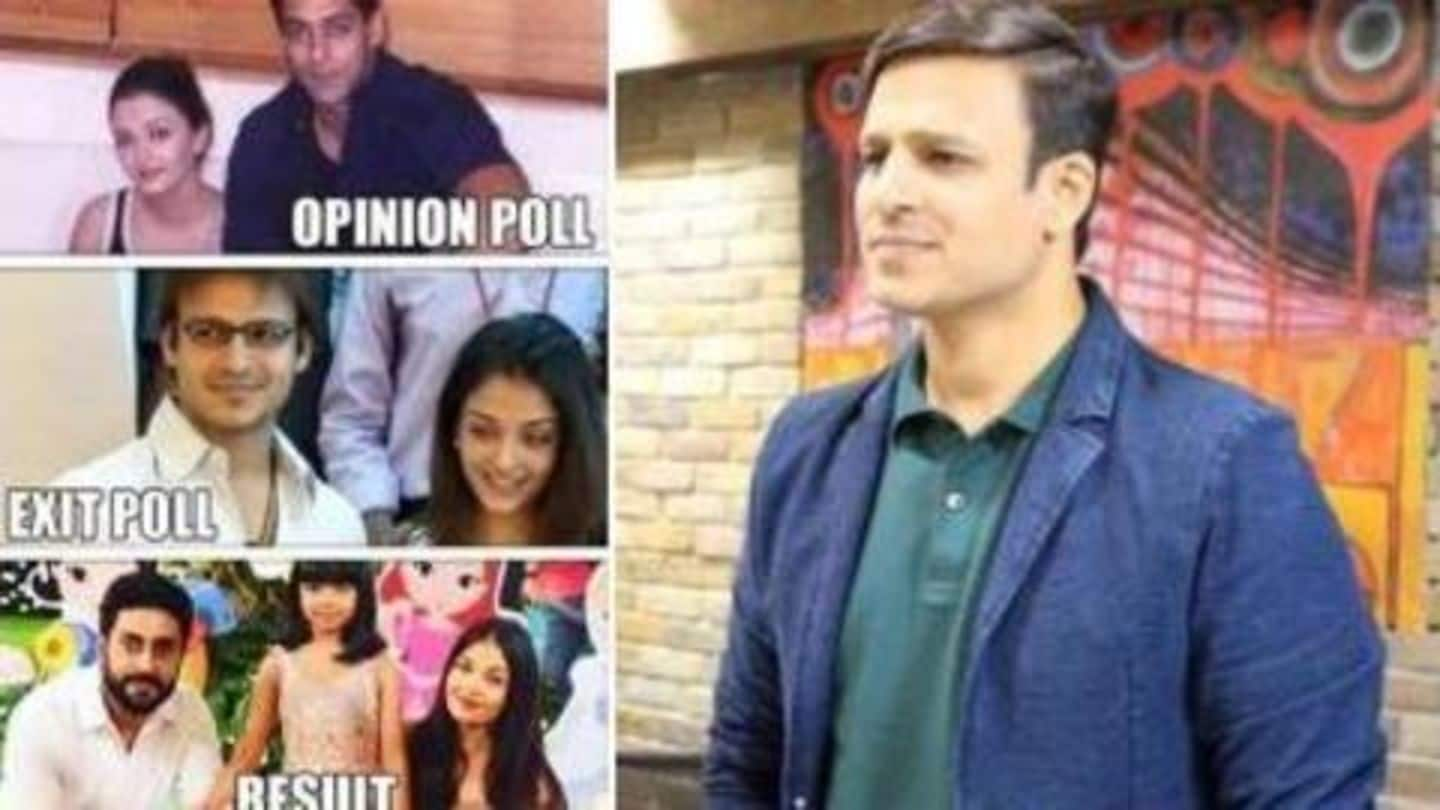 Almost a week ago, when Vivek Oberoi had posted a tasteless meme concerning his ex-girlfriend Aishwarya Rai Bachchan, social media got furious. The meme was divided into three parts, showcasing her relationships with Oberoi, Salman Khan and Abhishek Bachchan. He had captioned, "Haha! Creative! No politics here...just life." Unsurprisingly, Abhishek lost his cool and was enraged, but refrained himself after Aishwarya calmed him down.
The meme showcased Aishwarya's relationships with Oberoi, Salman, Abhishek
The first part of the meme had Aishwarya's picture with Salman, and "opinion poll" written on it. The second part showed Oberoi with Aishwarya and "exit polls" written on it, and the third part included Aishwarya, Abhishek and Aaradhya, and "result" written on it.
Aishwarya asked Abhishek to ignore Oberoi, he paid heed
The meme infuriated Abhishek, but Aishwarya asked him not to give Oberoi any importance, as this is a publicity stunt to promote his upcoming film, PM Narendra Modi. Meanwhile, Bollywood celebrities including Urmila Matondkar, Sonam Kapoor and Madhur Bhandarkar criticized Oberoi. Even PM Narendra Modi director Omung Kumar said that Oberoi's meme "went the wrong way," and the joke stretched on for too long.
Initially Oberoi defended his move, later issued an apology
However, Oberoi defended his move. "People are asking me to apologize. I have no problem in apologizing, but tell me what's wrong in it? Somebody tweeted a meme and I laughed at it," he said. Later although, good sense prevailed, and he apologized, saying, "Even if one woman is offended by my reply to the meme, it calls for remedial action. Apologies tweet deleted."