Awesome comedy series for your 'The Big Bang Theory' fix
Awesome comedy series for your 'The Big Bang Theory' fix
Written by
Siddharth Tyagi
May 25, 2019, 04:34 pm
2 min read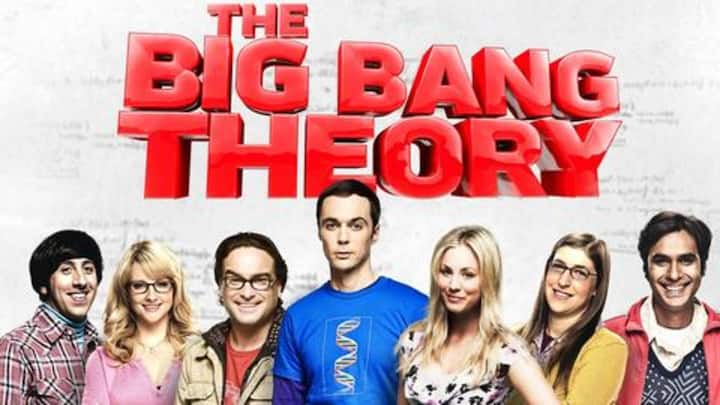 The Big Bang Theory was a great show. It was geeky, cheeky, and thoroughly hilarious for the most part. Now that it has ended, fans need similar (or better) series to get their regular dose of humor. Here's a curated list of shows that'll help. While these shows don't necessarily follow a similar plot, they do have banter, wit, and entertainment quotient on point.
Arrested Development: Possibly the most underrated comedy series
Arrested Development was created by Mitchell Hurwitz and some episodes were directed by the Russo Brothers (Avengers: Endgame). It won six Primetime Emmy Awards, one Golden Globe Award and features an ensemble cast of talented actors. You need to watch it at least twice to grasp its inside jokes and innuendoes. Also, the fourth season could be skipped. The show is available on Hotstar.
The Office: The greatest comedy show ever created. Period.
If you haven't watched The Office, watch it. If you have, you know what I'm talking about. This mockumentary trails the lives of people working in Dunder Mifflin, a Scranton paper company, and will make you fall in love with the cringiest character ever created, Michael Scott. The first season can seem a bit tedious to some. The show is available on Prime Video.
An ongoing series with the 'Geeky' game on point
Silicon Valley is a show focusing on the lives of five tech entrepreneurs who found a company in, well, Silicon Valley. It is chock full of lines like "Steve Jobs was a poser. He didn't even write code," and has its geeky game on point. It is an ongoing series featuring actors like T.J. Miller and Kumail Nanjiani. The show is available on Hotstar.
A masterclass in how to deliver punchlines
Another comedy from the 'king of sitcoms' Chuck Lorre (the man behind The Big Bang Theory), Two and a Half Men is about Charlie, a nonchalant rich womanizer, his brother Alan, an underachieving chiropractor and Alan's son Jake, who is influenced by both. Charlie Sheen is the lifeline of the show with each of his punchlines landing perfectly! The show is available on Hotstar.