After battling cancer, Sonali Bendre to make onscreen comeback soon
After battling cancer, Sonali Bendre to make onscreen comeback soon
Feb 04, 2019, 03:22 pm
2 min read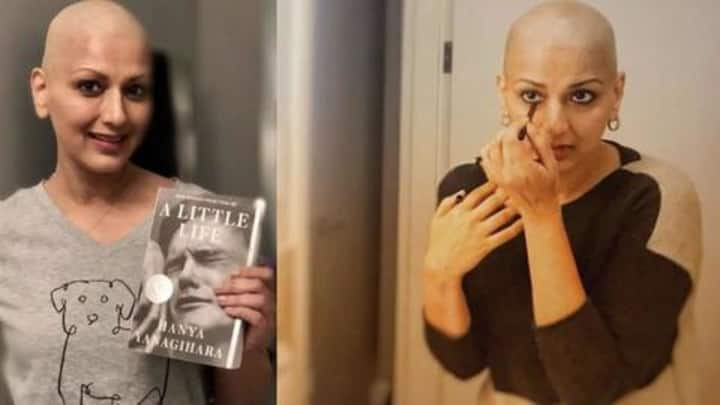 Sonali Bendre doesn't believe in giving up on life, come what may. But her life came down shattering after she was diagnosed with cancer last year. However, the actress didn't let it erode her strength and fought the disease with utmost grace and courage. And now after defeating the big C, she feels "surreal" as she's set to make her onscreen comeback soon.
Sonali had written an emotional note upon cancer diagnosis
Sonali was diagnosed with a high-grade metastatic cancer last July, which took her to New York for treatment. She had shared the same on social media and wrote an emotional message about how unpredictable life is. "Sometimes, when you least expect it, life throws you a curveball. A niggling pain led to some tests, which led to this unexpected diagnosis," she had written.
Returning to work is like 'switching on the sunshine': Sonali
After battling the disease for six months, Sonali is back home and is looking forward to her comeback. The actress got emotional as she made her way back to the sets "after a major sabbatical," and said that it was like 'switching on the sunshine'. "I don't think words would do justice to how beautiful it feels to be back at work," she added.
Sonali is excited to face the camera again
No new project signed up, but Sonali wants to work
Her post-cancer life is like a new inning for Sonali, who wants to make the most of it. Although she hasn't signed up any project, she's keen to work every day of her life now. "I've realized in the last six months that if your brain is working fast and your body can't keep up with it, then it gets really frustrating," Sonali mentioned.
Sonali follows the mantra: One day at a time
Sonali also stated that while she's ready to get back to her old lifestyle, she knows that she has to be slow and take "one day at a time." "I'm a very hands-on kind of person, so I've to tell myself that there is no need to panic if I can't do certain things today; I will do them next week," she concluded.