Sonali on cancer treatment: It's a minute-to-minute battle with myself
Sonali on cancer treatment: It's a minute-to-minute battle with myself
Oct 09, 2018, 06:04 pm
2 min read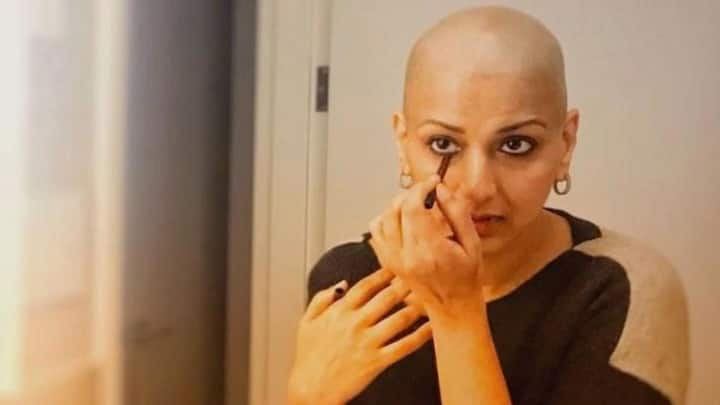 Sonali Bendre, who is battling cancer, has proved she is a warrior time and again. The diva has been quite outspoken about her battle with cancer and she didn't let it overpower her will to survive. But in her recent post, Sonali spoke about the 'bad days' of her painful fight where she was in a minute-to-minute battle with herself.
It was a cycle of pain, physical, mental, and emotional
In her post, Sonali unfolded the excruciating side of her battle and spoke about the pain she underwent even for lifting a finger. "The bad days have been many where even just laughing hurts," she wrote. Sonali further said that it was a cycle of pain for her which started from physical pain followed with mental and emotional pain.
I allowed myself to cry, to feel the pain: Sonali
Furthermore, Sonali said that during the painful treatment, she allowed herself to cry, to feel the pain. The actress said that there is no point in faking happiness as it serves no purpose. "Only you know what you're going through and it is fine to accept it," she added. However, Sonali also mentioned that one must not let the negative emotions control your life.
Self-care is the key to fight, says Sonali
Talking about her battle, Sonali revealed that she managed to overcome the pain because of self-care. "Sleep always helps, or having my favorite smoothie after chemo, or just talking to my son," she added. The actress is still continuing her treatment. But she is certainly an inspiration for everyone, teaching how to live life irrespective of circumstances.
Despite her painful battle, Sonali inspires millions